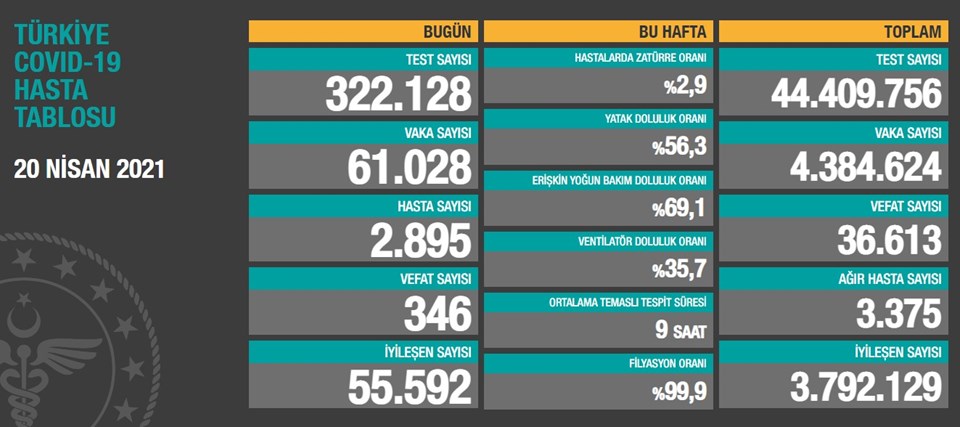 Daily Turkey Coronavirus Table, "is covid19.saglik.gov.t" was shared by the address.
Accordingly, Turkey 322 thousand was made in the last 24 hours 128 Covidien-19 test, 61 thousand 28 people tested positive, 346 people lost their lives, was the number 2 thousand 895 patients.
In the last 24 hours, the number of people recovering from the Covid-19 treatment or quarantine of 55 thousand 592 people increased to 3 million 792 thousand 129.
The number of tests reached 44 million 409 thousand 756, the number of cases was 4 million 384 thousand 624, the number of deaths was 36 thousand 613, the number of serious patients was 3 thousand 375.
According to weekly data, this week, the rate of pneumonia in patients is 2.9 percent, the bed occupancy rate is 56.3 percent, the adult intensive care occupancy rate is 69.1 percent, the ventilator occupancy rate is 35.7 percent, the average contact detection time is 9 hours, the radiation rate is percent. It was recorded as 99.9.