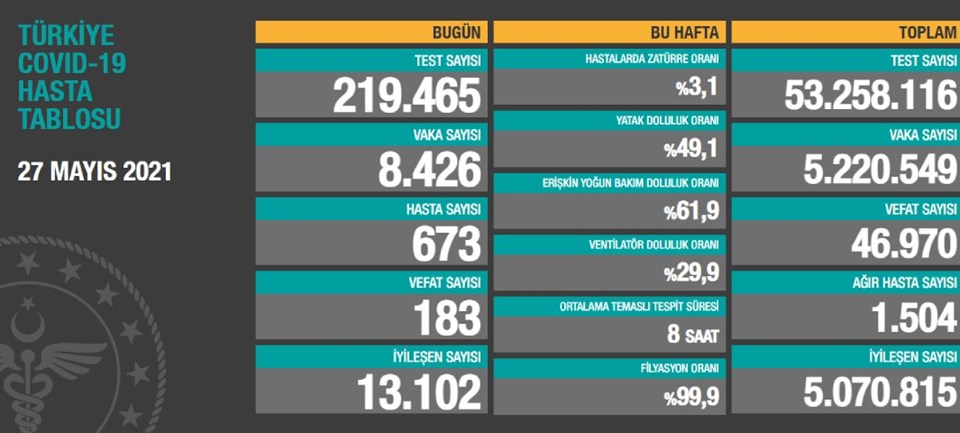 Turkey Daily Coronavirus TableShared from the address "covid19.saglik.gov.tr".
Accordingly, 219 thousand 465 Covid-19 tests were carried out in the last 24 hours in Turkey. 8 thousand 426 people tested positive, 183 people died, the number of patients was 673 in the records.
The number of serious patients was 1504, the number of 13 thousand 102 people recovering after the end of Covid-19 treatment or quarantine increased to 5 million 70 thousand 815.
The total number of tests reached 53 million 258 thousand 116, the number of cases was 5 million 220 thousand 549 and the number of deaths was 46 thousand 970.
According to weekly data, this week, the rate of pneumonia in patients is 3.1 percent, the bed occupancy rate is 49.1 percent, the adult intensive care occupancy rate is 61.9 percent, the ventilator occupancy rate is 29.9 percent, the average contact detection time is 8 hours, and the filtration rate is percent. It was recorded as 99.9.
Everything about the Corona virus outbreak is on ntv.com.tr
DAY, DAY CORONA VIRUS SYMPTOMS