Doctors from Northwestern Hospital in the USA discovered that people who suffered from the new type of corona virus with mild symptoms experienced higher levels of neurological symptoms compared to those who survived Covid-19 with severe symptoms.
Neurology is the branch of medical science that examines diseases of the brain, brainstem, spinal cord and peripheral nervous system and muscles.
85 percent of the patients participating in the study reported that they experienced at least 4 of the symptoms of "brain fog", "loss of taste or smell", "headache" and "blurred vision". Additionally, 85 percent of patients experienced non-neurological symptoms such as fatigue and 47 percent depression or anxiety.
AFFECTING MILLIONS OF PEOPLE IN THE WORLD
However, about half of the patients reported that they were not able to go to work for 10 days or longer because of these symptoms that lasted more than six weeks.
"Long Covid probably affects millions of people around the world, and most suffer from persistent neurological symptoms. Some have cognitive dysfunctions that significantly impair their quality of life," said Igor Koralnik, co-author of the study and neuro-infectious diseases specialist.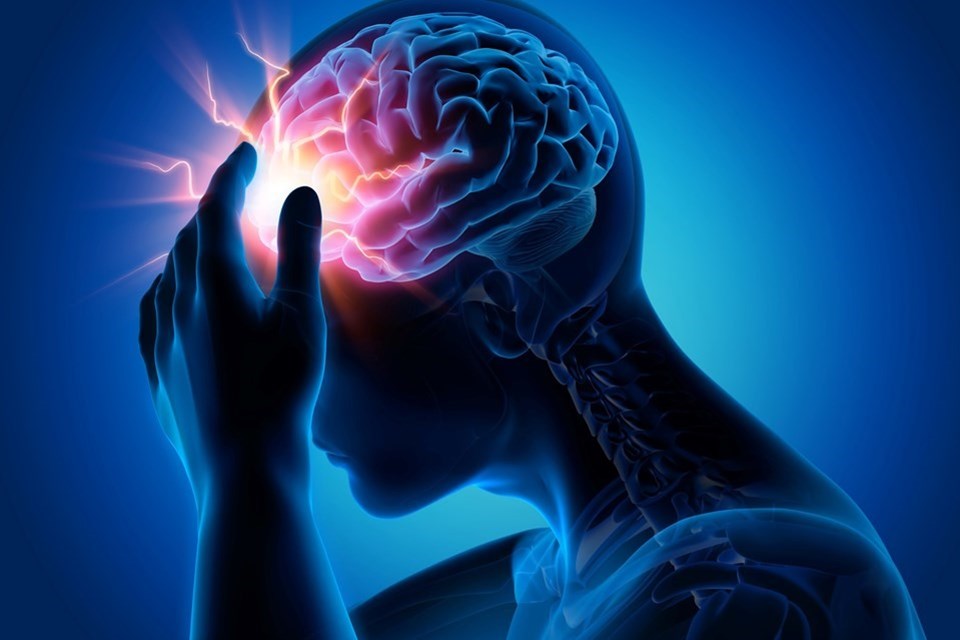 MAY CAUSE SERIOUS DAMAGE TO LABOR
On the other hand, Koralnik said the long Covid symptoms would likely have a "serious impact" on the US workforce.
The study, published in the medical journal Annals of Clinical and Translational Neurology, focused on 100 patients admitted to the neuro-COVID-19 clinic of Northwestern Memorial Hospital between May and November 2020.
UNKNOWN HOW LONG THE HEALING WILL TAKE
The authors of the study found that 81 percent of studied patients had brain fog, 68 percent had headache, 60 percent had numbness or tingling, 59 percent had taste loss, 55 percent had loss of smell, 55 percent had muscle pain, 47 percent. reported dizziness, 30 percent blurred vision, and 29 percent had ringing in their ears. It was also noted that patients, some of whom suffered from brain fog, headaches, and dizziness, experienced a severe decline in their quality of life.
On the other hand, Koralnik explained that the average age of the patients in the study was 43 and 70 percent were women.
However, Koralnik said the rate of recovery varied greatly, with some patients recovering after two months and some after nine months.
CORONA VIRUS SPREADED THIS TO THE WORLD
Download the NTV application, be informed about the developments