In the news on CTV, it was stated that the operation took place for the first time in the medical world and surgeons from all over the world contacted the surgeons of the operation to apply it to patients with the same condition.
It was reported that the baby named Henryk Deneen, for whom the operation was performed, was born at 33 weeks, and that the baby had a birth defect called esophageal atresia, in which a part of the esophagus is missing.
Reminding that children born with esophageal atresia could not eat or swallow, it was reported that babies with this condition could be operated after they were 3 months old, and the gap between the upper and lower parts of the esophagus was connected with a surgical operation.
It was stated that the operation team, which saw that the missing part of the esophagus of Baby Deneen was very large, developed a hybrid procedure that had never been tried before.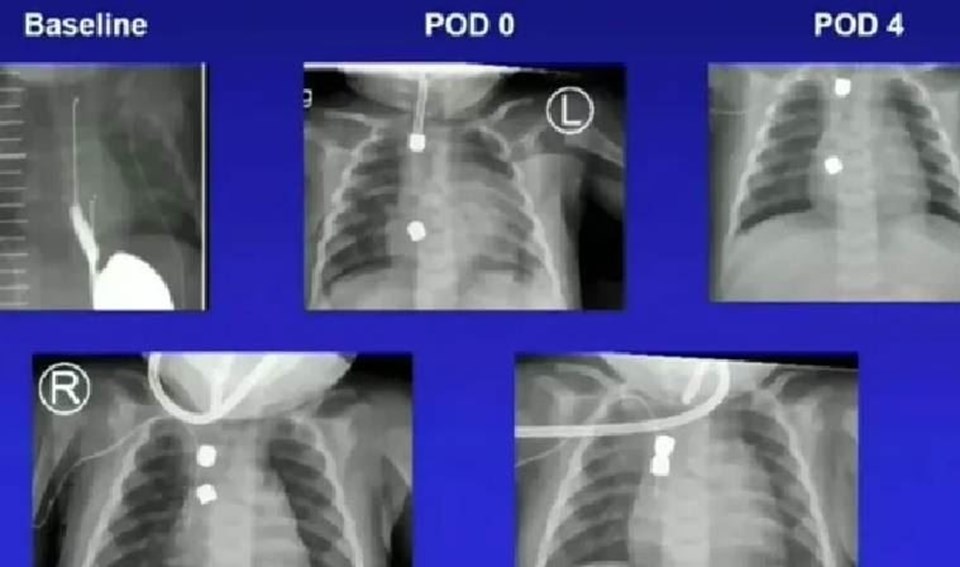 Accordingly, doctors would surgically enter Deneen's abdomen, pull part of her stomach toward her chest, and then attach two magnets to stretch the ends of the organs toward each other.
The team also developed a handmade stent to help the baby eat.
The operation of the team, which received approval from the Canadian Federal Ministry of Health regarding the operation and its details, took 10 hours due to the high risk.
Deneen's family rejoiced at the work of the magnets, controlled by x-rays, for a week post-surgery.
Baby Deneen's mother, Joy Deneen, said in a statement, "They [mıknatısların] The day they got together was the most beautiful, emotional and unforgettable day. It's a miracle for me."