An international team led by Professor Lin-Fa Wang from the University of Singapore announced that many types of viruses that are related to Sars-CoV-2, which cause the new type of corona virus (Covid-19), circulate in various parts of Asia. Scientists have discovered a virus with enormous genetic similarity to the one that causes Covid-19 in horseshoe bats in a wildlife sanctuary in eastern Thailand.
RESERVE AREA OF CORONA VIRUSES EXPANDED
The discovery in question expanded the area of ​​the relevant viruses to a distance of 4 thousand 800 kilometers.
The study has been published in Nature Communications. The researchers stated that the sampling area is limited only to Thailand, but they are confident that corona viruses, which have a high degree of genetic link with Sars-CoV-2, are common in bats in many countries.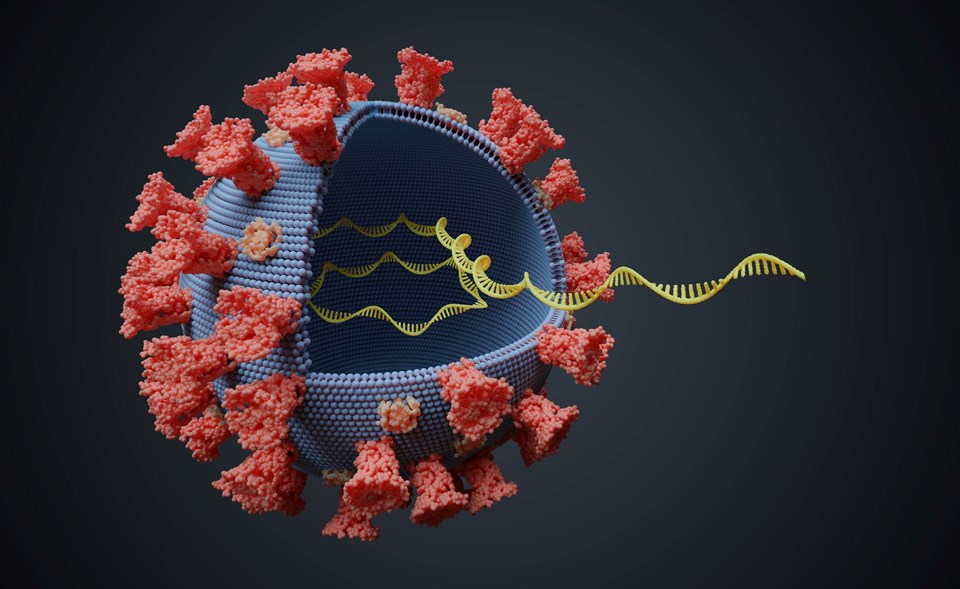 Previous research has suggested that the new type of corona virus may have appeared in a bat before it spread to humans. However, the origin of the virus is still unknown.
91.5 PERCENT SIMILARITY
University of Singapore researchers, horseshoe bat virus RacCS203 and that the SARS-CoV-2 has a 91.5 percent similarity to its genetic code. Scientists also show 93.6 percent similarity to the genome of the new type of corona virus found in bats in Yunnan province, southwest of China. RmYN02 He said he was closely related to the virus.
BAT ANTIBODIES MAKE CORONA VIRUS INACTIVE
However, the researchers studied antibodies found in laws in Southern Thailand and in a pangolin. It was stated that antibodies neutralize the pandemic virus by neutralizing it, and this is another proof that the new type of corona virus circulates in Southeast Asia.
EXPLANATION FROM WHO
On the other hand, the expert delegation of the World Health Organization (WHO), who went to Wuhan, China, which is known as the starting point of the epidemic, to determine the source of Covid-19, made statements yesterday. In the statement, it was stated that the studies to determine the origin of the corona virus did not indicate any animal, and the findings were not detected before December 2019 in Wuhan, China.
CORONA VIRUS SPREADED THAT TO THE WORLD