In Wales, located in the United Kingdom, the US-based pharmaceutical company Moderna's Covid-19 vaccine was administered for the first time.
Moderna, the third Covid-19 vaccine that was introduced throughout the UK, was administered to 24-year-old Elle Taylor, who was a caregiver for the first time, while the vaccine was administered at the Glangwili Hospital in Carmarthen.
British Health Minister Matt Hancock said on his social media account that the first dose of Moderna vaccine was administered to a woman named Elle Taylor.
Elle Taylor, who has the vaccine, said she was "very excited and happy" to be the first person to receive the vaccine in the UK. "I am my grandmother's free caregiver, so it is very important that I have the vaccine so that I can take care of her properly and safely."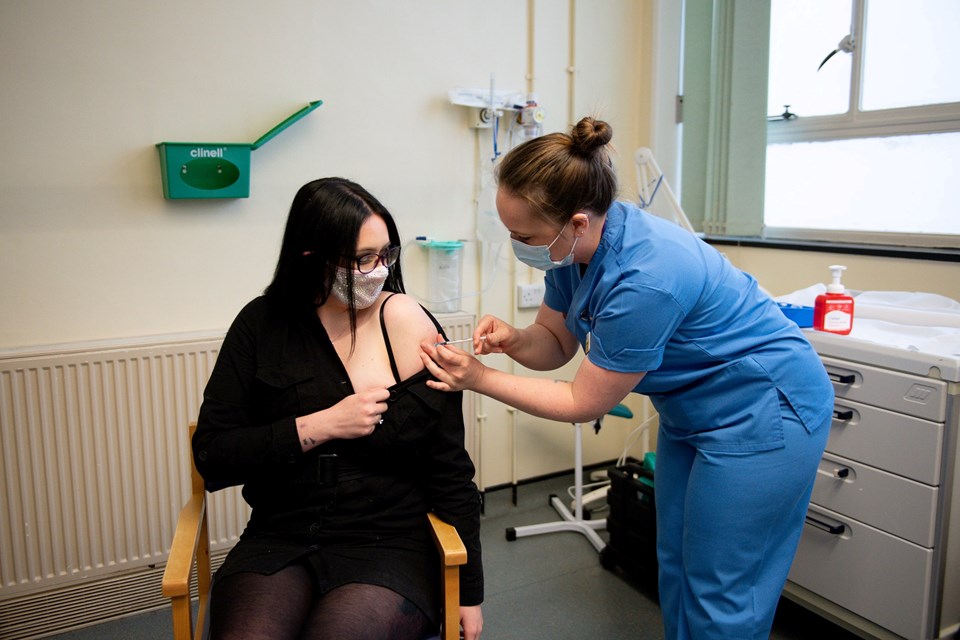 Taylor said, "My grandmother got her first dose and she will have her second dose on Saturday," she said, and she learned on Tuesday evening that she would be the first in the UK to receive the Moderna vaccine.
British Small Business Secretary Paul Scully said the vaccine will be launched "in the next few days" for people living in the UK.
ANNOUNCED THAT WILL START IN THE WALLER
In a previous statement, Hancock stated that the distribution of the Moderna coronavirus vaccine will begin in Wales and stated that 3 out of every 5 adults were vaccinated and that it 'saved lives'. British Prime Minister Boris Johnson, on the other hand, reported that 17 million doses were ordered.