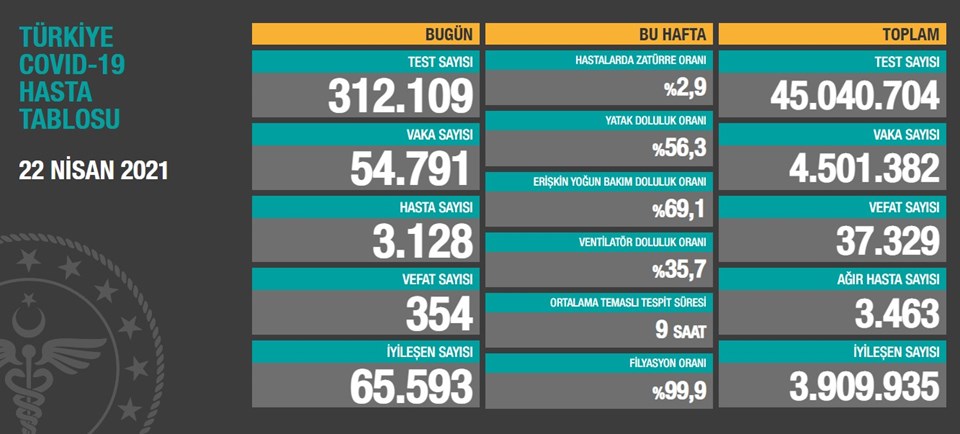 Daily corona virus table…
In the Corona virus epidemic, the picture is getting worse.
Turkey in the last 24 hours 109 Covidien-19 test was performed 312 thousand, 54 thousand 791 people tested positive, 354 people lost their lives.
The seriously ill was 3,463, the number of people recovering from the end of the Covid-19 treatment / quarantine of 65,593 people increased to 3 million 909 thousand 935.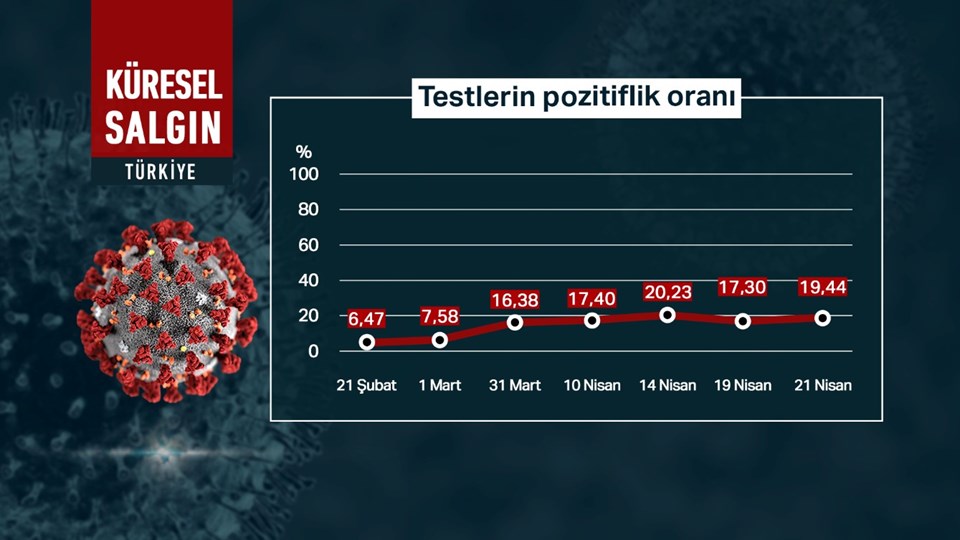 3 TIMES INCREASED IN 3 MONTHS
In the virus epidemic, the test-positive rate has increased 3 times in the last 3 months.
While 6 comma 47 out of every 100 tests were positive in February
this rate rose to 19 point 44 in April.
In February, the average number of cases per day was 8 thousand 4, and the positivity rate of the tests was 6.32 percent.
The positivity rate, which was 7.58 percent on 1 March, rose to 10.03 percent on 10 March, 11.08 percent on 20 March and 16.38 percent on 31 March.
The highest rate of positivity this year was recorded as 20.23 percent on April 14.
According to experts, there are two reasons for this increase. The virus is mutated
and crowd gathering in indoor environments.
VIDEO: IS IT NECESSARY TO HAVE ANTIBODY TEST?