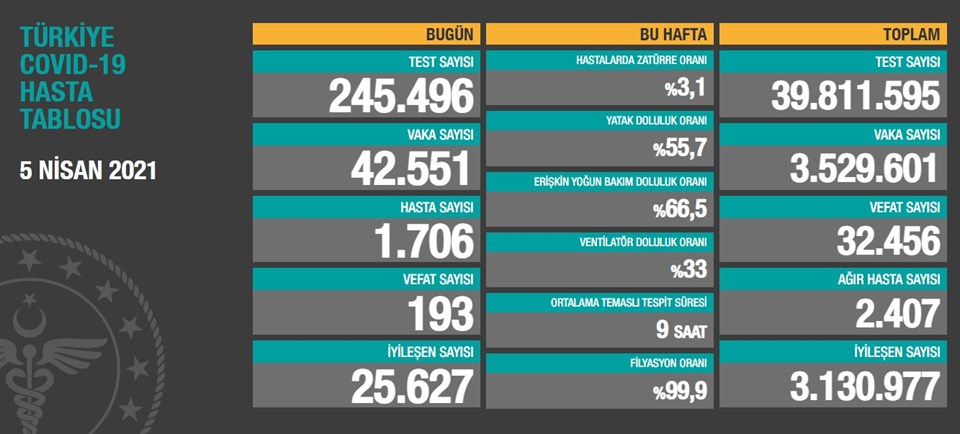 Daily corona virus table…
245 thousand in Turkey in the last 24 hours 496 Covidien-19 test was performed, 42 thousand 551 people tested positive, 193 people lost their lives.
The number of serious patients was 2 thousand 407, the number of people recovering from the end of the Covid-19 treatment / quarantine of 25 thousand 627 people increased to 3 million 130 thousand 977.
In addition to the number of cases, the daily loss of life is also noteworthy. Today, with 193 people losing their lives, Turkey has reached the highest number of deaths since January.