Saying that the importance of the vaccine was seen at the third peak of the pandemic, Tükek said, "The vaccine is really promising. The population over the age of 65 has started to stay less in hospitals, and the death rate has decreased. It is said that it is planned to be completed as well, then it seems that we will have a much more comfortable period in the period after June.
England has already given an example of this. Even with a single dose of vaccination, the number of cases has now decreased considerably. The number of cases in England before vaccination status was worse than Turkey. Even a single dose of vaccination has greatly reduced the number of cases, "he said.
"WHO DOES NOT GO TO THE VACCINE APPOINTMENT IS CRUSHING THE VACCINE"
Emphasizing that the whole strategy in combating the epidemic should be based on vaccination, Prof. Dr. Tufan Tükek said that vaccines were wasted, especially because of those who did not make an appointment for the Biontech vaccine.
Tükek said, "We see that there are some masses in the society who do not support vaccination. They also need to be convinced. Because the vaccine is one of the most important weapons we have to stop this epidemic. Especially the Biontech vaccine is limited in number. But when there are those who do not come to their appointment, that person's vaccine goes to waste. Because of the storage conditions of this vaccine, it is not possible to freeze it again after the vaccine is thawed. You melt it, you start the application. Let's say you have vaccinated 4 people from that vial, the remaining 2 people did not come to their appointment. Those vaccine doses cannot be used again and go to waste. Really, a great waste. People who do not have access to the vaccine at this time are also defeated. he spoke.
CROWDING PROBLEM IN PUBLIC TRANSPORT
Prof. Dr. Tükek pointed out that one of the most important reasons for the failure of fillation in large cities to be very successful in the long term is crowded public transport environments, and said that this can be solved a little with gradual work, but with the current number of cases, it is now too late for it.
Prof. Dr. Tükek said, "Istanbul is a big megacity. You may not be successful in combating the epidemic in metropolitan cities only with fillation. Because what you call radiation is the detection of sick people and their contact with others, preventing their contact with others. . Because those people have to travel in very crowded environments until you find the contact person, they can easily infect others during this period of time, "he said.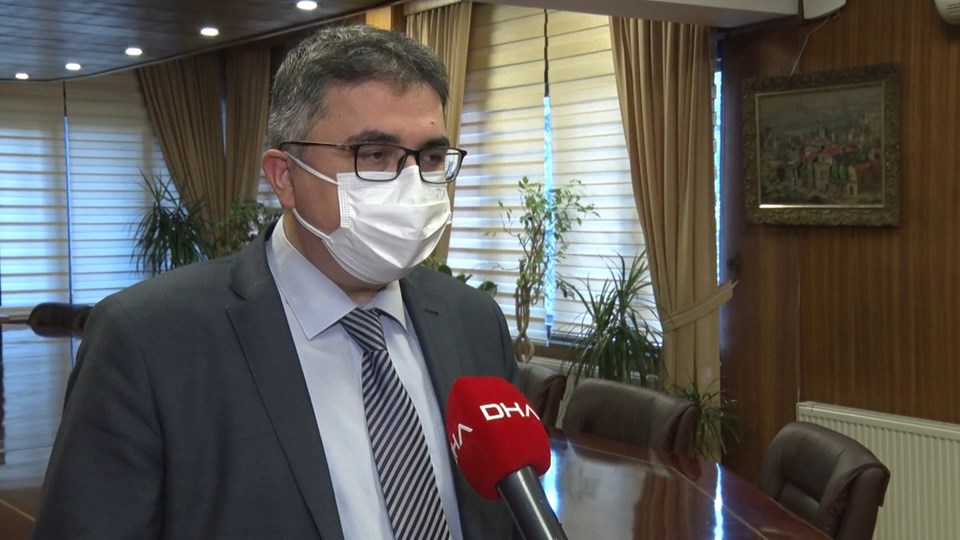 "CROWDING CAN BE CONTROL IF AVOIDED"
Pointing out that the increase in the epidemic can only be brought under control if the crowds can be prevented, Prof. Dr. Tükek said, "IETT had suggestions on this issue. They gave briefings at the Provincial Pandemic Boards. Increasing the number of trips came to the agenda, but it was said that the trips would not be very healthy in this way. The reduction in the number of seats was appropriate for that period, but it could not be continued. The concept of gradual work was on the agenda. Especially in Istanbul, with a gradual shift, it was planned that the work of the private sector or public offices would be withdrawn for an hour and maybe a little more breathing in IETT buses and transportation. "There seems to be no solution but complete restrictions," he said.
STEPPED MESAI IS NOT A SOLUTION ALSO
Pointing out that nowadays the number of cases is based on 60 thousand figures, the gradual work cannot be a solution anymore. Dr. Tükek said, "A definitive solution needs to be found in order to prevent these crowds. City-based planning was actually a very promising planning. It was possible to follow the crisis very well by making local restrictions in small cities, especially in neighborhoods and districts. But it is not very possible to do this in multi-pass large cities. Therefore, it is now possible to close the city completely. Especially if we are faced with such a picture with 60 thousand numbers, which has a reddish color change and which we think will increase continuously, we can say that there is nothing else to do.