The corona virus epidemic, which negatively affects life all over the world, has become the nightmare of India. In the country that cannot fight the corona virus, the number of cases detected daily has approached 350 thousand and millions of seriously ill patients have filled the hospitals.
Hospitals in Gujarat, Maharashtra provinces in the west of the country, Haryana state in the north and Madya Pradesh state in the center announced that their oxygen tanks are about to run out.
At Sir Ganga Ram Hospital in the capital Delhi, 25 patients died on Friday due to insufficient oxygen supply. Hospital officials called for emergency assistance and announced that 60 more patients were dying. The oxygen tank was delivered to the hospital at night.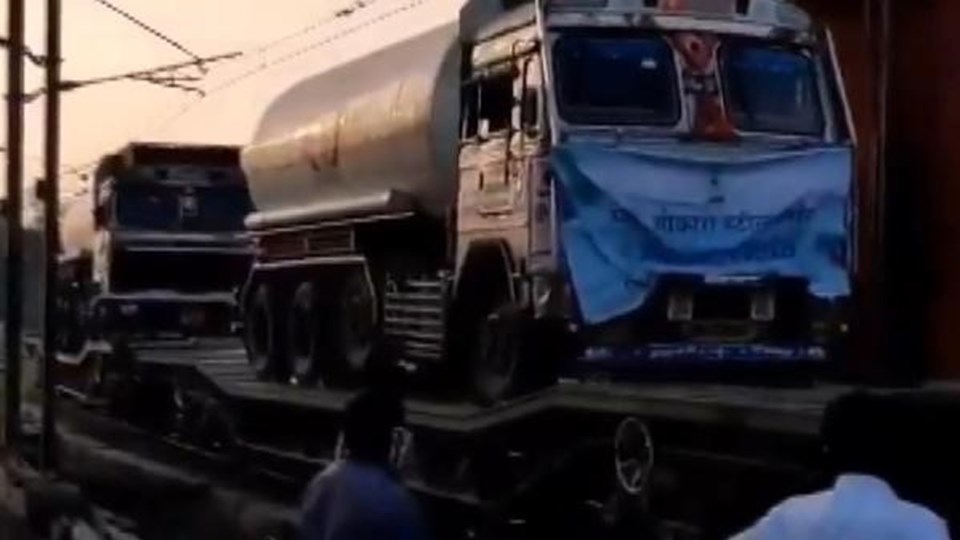 OXYGEN CRISIS: OXYGEN TANKS CARRIED BY TRAINS
The reduction in oxygen tanks in hospitals prompted the country's Railway Ministry. Within the scope of the application started throughout the country, oxygen tanks are transported to many states by trains. Health officials are of the opinion that this practice will continue for a while due to the increase in cases.
PATIENTS DIE WHILE WAITING
In many hospitals in the country, it was stated that patients died before being transferred to any bed. It was reported that there was a similar oxygen problem in the country due to the epidemic 7 months ago, but now the oxygen problem with the new wave is much worse.
It has been announced that hospitals in India generally use 15 percent of their oxygen stock, but with the new wave this rate has been increased to 90 percent. On the other hand, it was reported that patients who died due to the increase in casualties were burned in the open air.
LAST SITUATION IN INDIA
According to the latest data announced in India, 345 thousand 147 cases were detected in 24 hours, and 2 thousand 621 people died. The total number of cases in the country reached 16 million 610 thousand 481, and the number of those who recovered reached 13 million 867 thousand 997. There are 2 million 552 thousand 935 active cases across the country.