It has been announced that scientists in Brazil are investigating the reason why a patient has not survived the new type of corona virus (Covid-19), which has been caught for 218 days.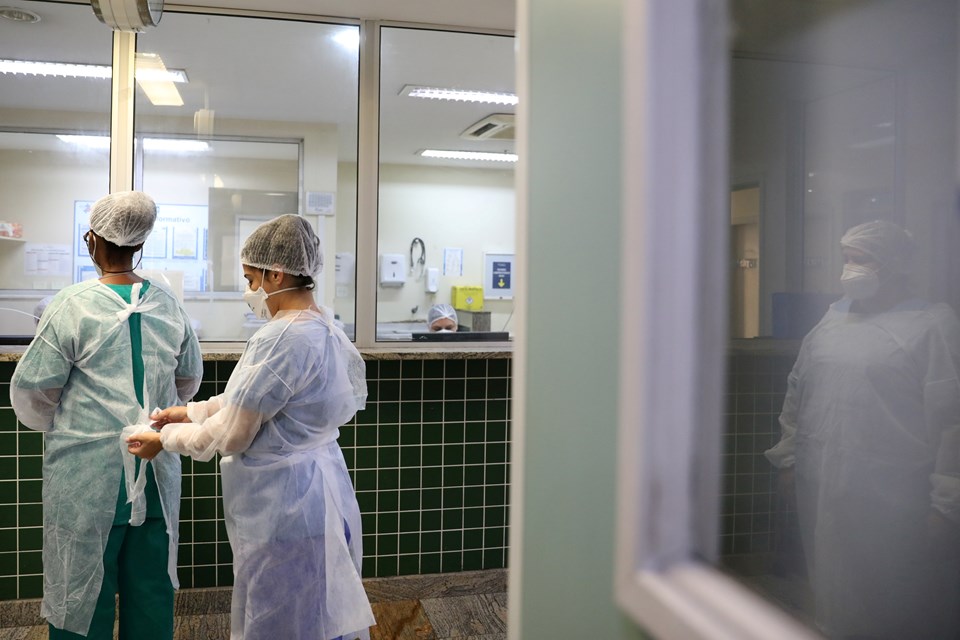 According to the study published in MedRxiv, which includes research from the Sao Paulo Research Foundation (FAPESP) that has not yet received official approval in the field of medicine, scientists at the University of Sao Paulo in Brazil found a patient who caught Covid-19 and could not recover for 218 days. met the patient.
It was reported that the male patient, in his 40s, who received an aggressive cancer treatment that weakened his immune system before contracting Covid-19, caught Covid-19 in early September 2020, and the tests performed on him only gave a negative result in April 2021.
Maria Cassia Mendes-Correa, from the Sao Paulo University Faculty of Medicine, who conducted the research, said, "All PCR tests performed on the patient between the 6th and 218th days after the onset of symptoms gave positive results. The virus was not only present in the body, but was also multiplying. "There was a risk of infecting others," he said.
Tests showing that the virus is contagious in the patient's body were demonstrated in studies conducted in a laboratory environment with weekly samples.
Mendes-Correa, reminding that the patient subject to the research stays in the hospital most of the time but is in quarantine at home for a short time, said, "The multiplying capacity of the virus has been observed continuously and permanently for 196 days in a row."
It was stated that the persistence of the virus was found for most of the research period in the analyzes made from the blood, urine and anal region samples taken from the patient between January and April 2021.
On the other hand, the serological tests performed on the patient showed that the patient did not develop any antibodies against Covid-19.
VIRUS mutated in the same body
In the samples taken from the patient, the researchers found that the virus had mutated, some in the "spike" protein that allows Covid-19 to penetrate the human body.
Mendes-Correa said, "These data show that the mutation process normally observed in society occurs within the same body. This is a worrying situation, because it supports the emergence of viral variants that are better adapted to the human organism."
Brazil, a South American country with a population of more than 210 million, is among the countries most affected by the epidemic in the world with more than half a million Covid-19 deaths and more than 18 million cases.
"IMMUNE AGAINST CORONA VIRUS CAN LAST FOR YEARS"