According to a study conducted in the USA, children who have the seasonal flu vaccine are less likely to show symptoms of coronavirus and develop severe illness.
The study, led by researchers at the University of Missouri School of Medicine, looked at 905 children diagnosed with Covid-19 and found that those with the flu vaccine were 29 percent less likely to experience symptoms.
AN INACTIVE VIRUS MAY PREVENT THE PROGRESS OF THE DISEASE CAUSED BY DIFFERENT VIRUSES
The findings of the study were published in the peer-reviewed medical journal Cureus. "It was already known that a bug could be prevented by a previous viral infection. This phenomenon is called virus intervention and, like the flu vaccine, an inactivated virus can block the ability of another infection," said Anjali Patwardhan, author of the study and a professor at the University of Missouri, said in a statement.
The researchers reviewed the records of patients under the age of 20 who were diagnosed with Covid-19 between February and August 2020 to determine each patient's flu vaccine history.The study looked at those who had the flu vaccine between September 2019 and April 2020, and researchers explained that flu vaccines made in previous years were not considered.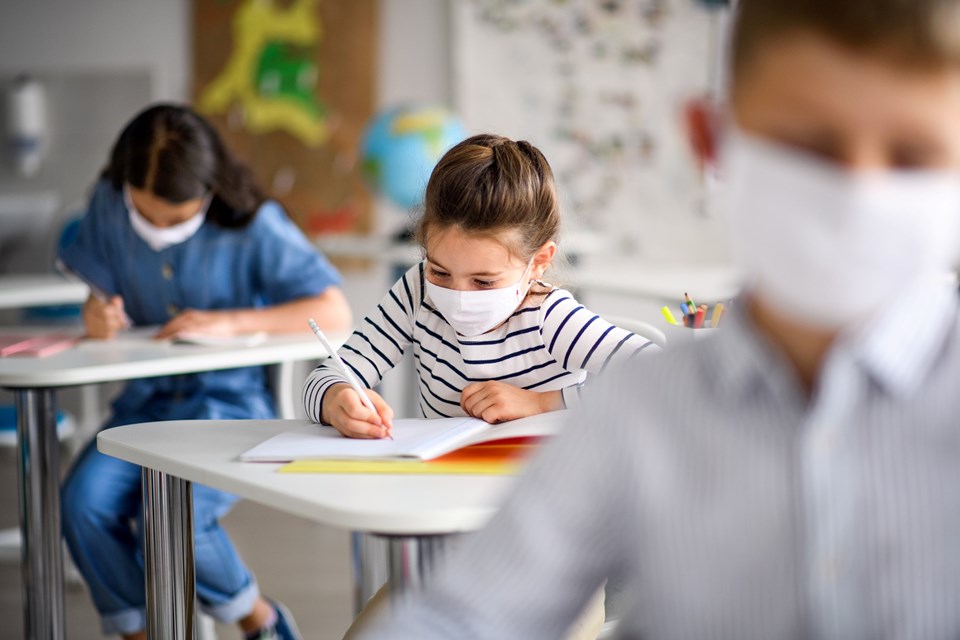 RESPIRATORY PROBLEMS AND LESS POSSIBILITIES OF DEVELOPING SERIOUS DISEASE
However, the research found that children who got the flu shot were less likely to develop symptoms, as well as less likely to develop breathing problems or serious illness.
Scientists have also found that children with Covid-19 who have the pneumonia vaccine are also less likely to experience symptomatic disease. However, the results indicated that there was no difference in respiratory symptoms between patients with and without the pneumonia vaccine.
CORONA VIRUS VACCINES CANNOT BE MADE TO CHILDREN YET
Stating that the study on children is critical as children play an important role in affecting viral transmission in society, Patwardhan said, "Understanding the relationship and coexistence of Covid-19 and other viruses and knowing the vaccine status of the pediatric patient will apply the right strategies to achieve the best results. However, scientists also drew attention to the fact that corona virus vaccines are still not applied to children, since clinical terms are not applied to children.
On the other hand, the study found that although the rate of Covid-19 was high in black patients in the USA, the possibility of experiencing symptoms was low. The study's authors reported that black children represented 37 percent of those vaccinated against flu and 37.5 percent of those vaccinated against pneumonia in the study, and the situation was linked to the high vaccination rate. Accordingly, the proportion of symptomatic and severe diseases was lower in African American patients compared to Hispanic and Asian).
CORONA VIRUS SPREADED THAT TO THE WORLD