Toys, video contents and candies produced for children attract attention. Experts have warned families and children to be aware of 'toilet bowls', whose videos are frequently shared on the internet and sold online.
Stating that videos watched by children on the internet have negative effects, Child Mental Health and Diseases Specialist Dr. Emin Çağlar said, "I have seen toilet candy in some video content. Before, there were chewing gum in the form of cigarettes. This time, sweets in the form of toilet bowls started to appear. Of course, these negatively affect the development of the child, both morally and hygienically. Parents need to be very careful about this. "I did not come across it being sold openly in the markets, but I came across as video content."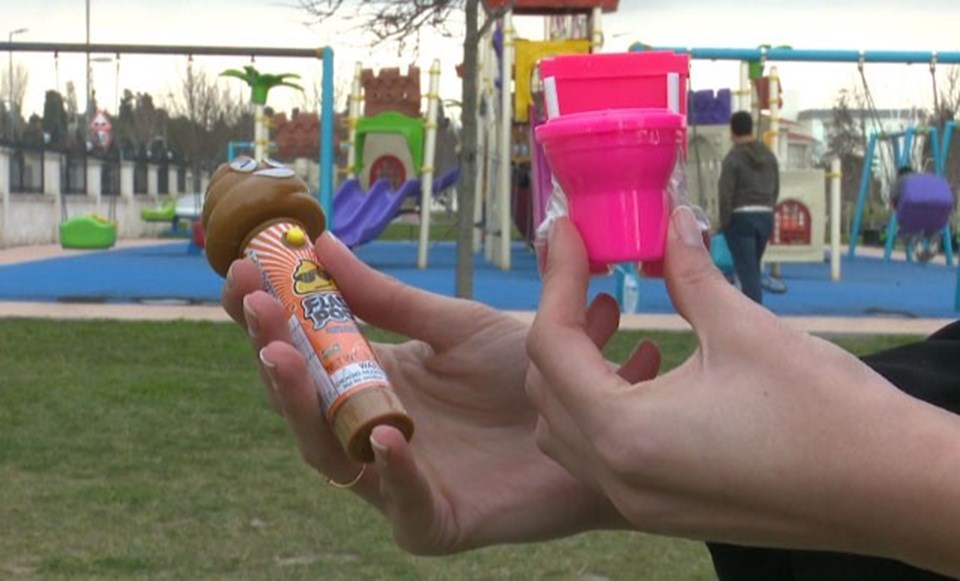 Stating that it is not possible for children to distinguish between the real and the unreal, especially in the preschool period and elementary school period, Dr. Çağlar said, "They cannot fully establish the cause-effect relationship between events. Therefore, it is necessary to explain certain issues to children clearly. We explain both toilet training and toilet cleaning to children in the preschool period, and also tell about their private and intimate areas. But when we look at these candies, we see that the toilet brush is made so that it can be dipped into the toilet and eaten. There is a situation that can overturn this real information in the child's mind. I came across that it is not very sold and is mostly offered to children as video content. "In this case, parents will check the websites and the content that their children watch on the Internet."
"THESE VIDEO CONTENT AND PACKAGING ARE NOT HEALTHY"
Zeynep Bozyel, who was very surprised when she saw the candy sold with her toilet bowl, said, "This kind of video content would not be healthy. These candies are not given to children, but we still buy them when they want them. We also teach toilet habits, but I don't know that, "he said.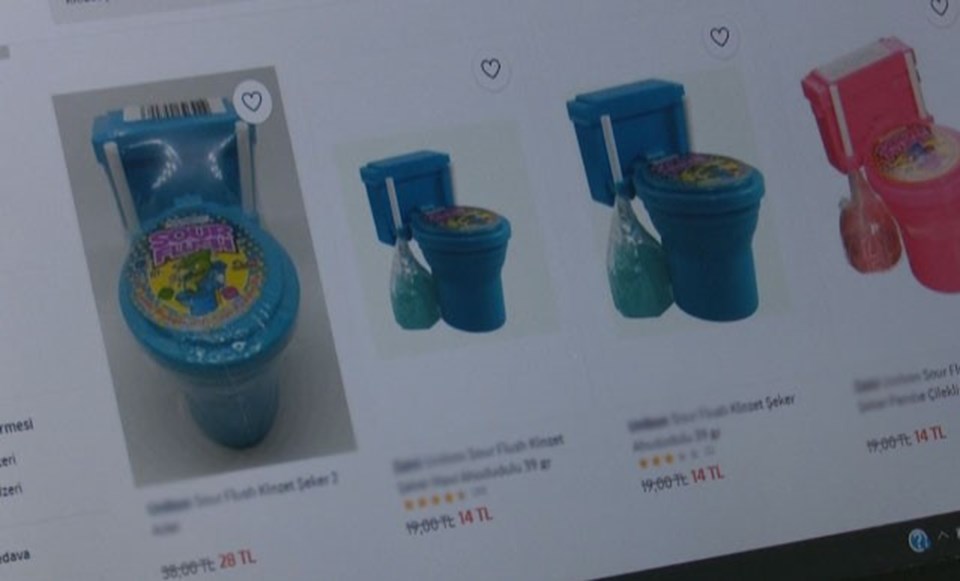 His wife, Yılmaz Bozyel, said, "Not like this. I don't know what kind of thing is this? " he reacted by saying.
"CHILDREN DO WHAT YOU SEE"
Bilal Şentürk said that he thinks that the candies that are both presented as video content and sold are not healthy for children, "This is not normal. If the child dips and eats sugar in him as he watches there, he can do the same at home. Because the child does what he sees. So I think it is wrong to introduce this candy with this package. It could be something different. As a matter of fact, they have to prevent many things. Precautions should be taken regarding such video content on YouTube. The state should control them and remove them ".
Stating that the closet-wrapped candies are different toys for children, Karina Şarapova said, "I think they are sold. So a nice, different toy for kids. So plastic has negative effects. But if they are eating, it can be sold as well as video content, "while another citizen said," I wouldn't recommend it much. "It is not very useful for children," he said.
Download the NTV application, stay up to date

THE BIGS STOLE LITTLE CHILDREN ATTEMPT TO PREVENT