In Thrace, there has been an increase in the number of corona virus cases in the last week.
According to the last announced by the Ministry of Health, the number of cases (per 100 thousand people) in Edirne is 75.29; 71.05 in Kırklareli; It rose to 74.65 in Tekirdağ.
For this reason, measures in the region were taken to the highest level.
Disinfection works have been increased in city centers, towns and villages by Edirne Special Provincial Administration and municipalities. Police, gendarmerie and police teams continue their inspections.
With the instruction of Edirne Governor Ekrem Canalp, informative SMS started to be sent to citizens' mobile phones.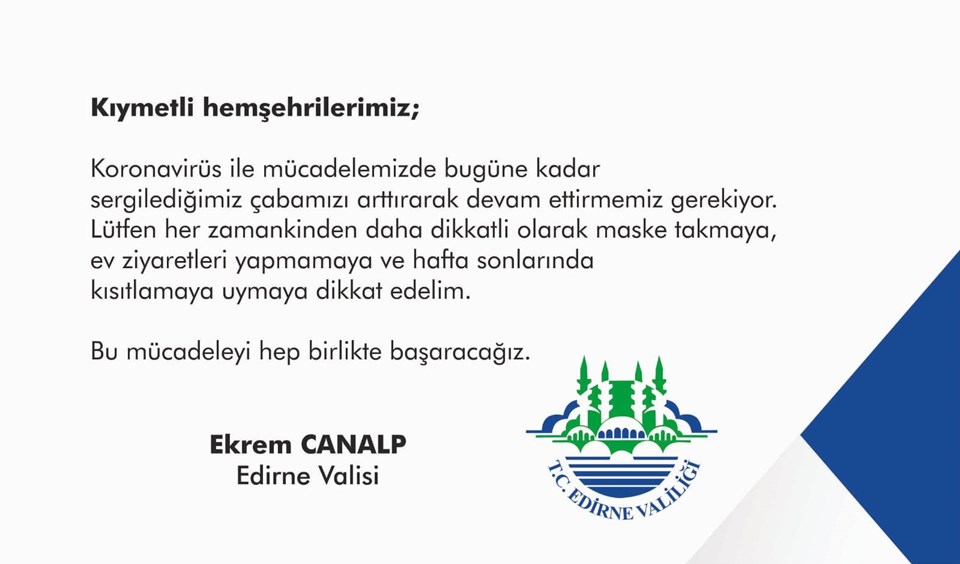 PRECAUTIONARY WARNING
In the message, "Dear fellow countrymen, we need to increase and continue our efforts in our fight against coronavirus so far. Please pay attention to wearing masks more carefully than ever before, not to make home visits and to comply with the restriction on weekends. We will achieve this struggle together," the message was stated.
The message was published on the social media accounts of district governorships and municipalities, as well as the governorship.