Ministry of Health's diary dated March 18 corona virus According to the table, the number of cases was determined as 20 thousand 49. The increase in the number of cases to over 20 thousand again with the normalization process caused concern.
The increase in the number of cases has started to increase the burden on hospitals. The number of admissions to emergency services, inpatient inpatients and in intensive care units increased significantly.
Pandemic also at Ankara City Hospital, one of the locomotives of the fight against Covid-19 The number of patients in intensive care units increased by 51 percent.
"OUR BEDS ARE FILLED"
Prof. Dr. Seval İzdeş stated that the intensive care beds started to fill up and said, "Actually, we are in a great struggle. We worked very intensively especially in the summer and autumn months. We increased our number of beds. Everywhere became Covid-19 intensive care. After January, with the effect of the vaccine and restrictions. In this context, we reduced the number of intensive care beds in this context. We kept some of them idle because the number of cases increased after the restrictions were lifted. "They have to follow the rule of cleanliness and distance."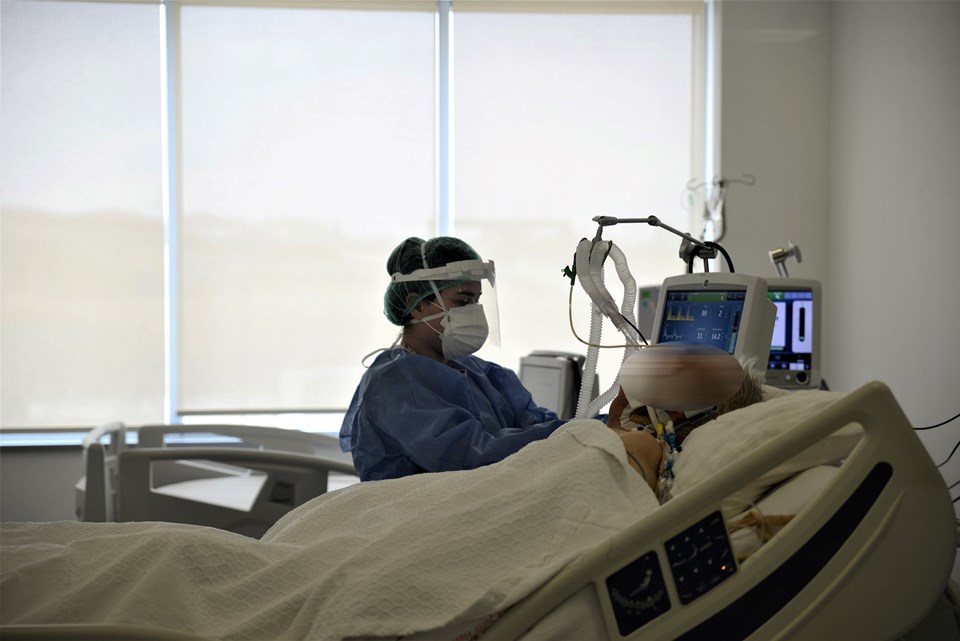 "INCREASED 51 PERCENT"
Stating that the entire first floor of the General Hospital in Ankara City Hospital is reserved for Covid-19 patients, Prof. Dr. İzdeş said, "There are normally 48 beds here. But during the pandemic period, we increased the number of beds here to 72 by 50 percent during our busy period. While we were serving 20-25 patients on one floor in the past weeks, we are currently serving 45 patients. That is, an increase of approximately 51 percent. We thought that the number of cases would increase with the relaxation of restrictions and we are prepared accordingly. However, if this situation continues like this, it may cause us trouble again. Therefore, it is very important to follow the rules. Considering the weekly increase, it is very important to be cautious, to be our vaccine. "It is not a rapid increase, but if it continues like this, we can be pretty full for up to 1 month. That's why we need to follow the rules of cleaning, mask and distance.
"AND YAPTIRMAMIS, COVID-19 OLMUS"
Prof. Dr. İzdeş said that even though it was the time of vaccination, citizens who were not vaccinated caught the harvest and applied to the hospital, "Our elderly patients who have not been vaccinated yet come. Covid-19 happened in the process. In other words, when the time comes for our vaccination; there is a time foreseen by the government and it is very important that everyone has their vaccines when it comes. Even one person is likely to get Covid-19 if the time is not vaccinated. " said.
Download the NTV application, be informed about the developments

PROF. DR. TÜKEK: WE LIVE THE THIRD WAVE