In India, which was severely affected by the second wave of the Corona virus, the number of cases fell below 100 thousand for the second day in a row.
It was stated that while the number of cases decreased in the country, where the number of cases exceeded 400 thousand last month, the cases of mucormycosis, called "black fungus", increased.
In the country, which has reported 92 thousand 596 new cases and 2 thousand 219 deaths in the last 24 hours, Health Minister Harsh Vardhan said that there are more than 28 thousand cases of mucormycosis.
DRUG FACILITA EXPERIENCES
While it was stated that the highest "black fungus" cases in the country were in Maharashtra and Gujarat, it was stated that the drugs used to treat the disease were missing in many cities in the country.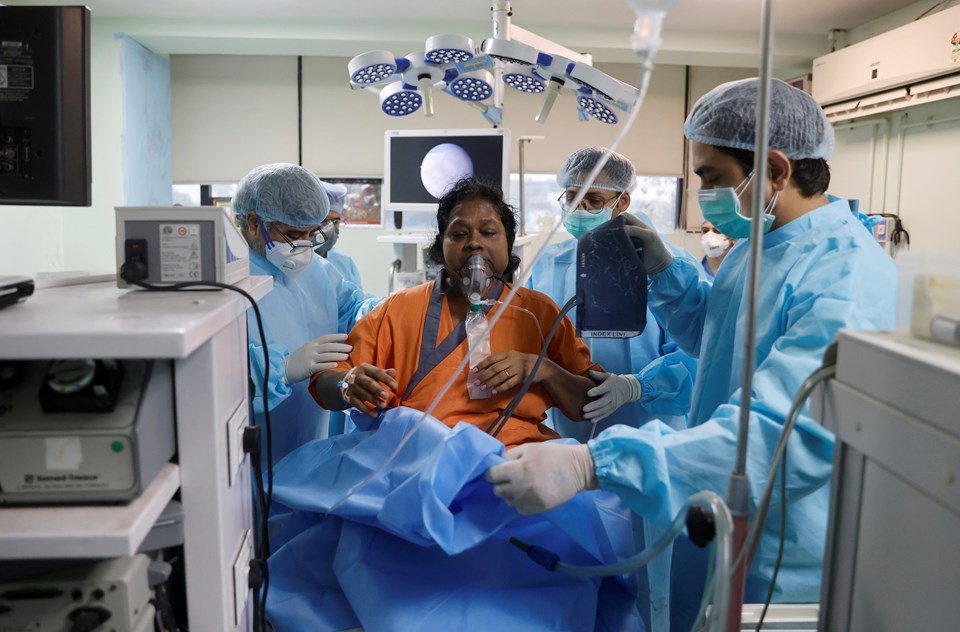 While Health Minister Vardhan said, "The highest number of black fungus cases were recorded in Maharashtra with 6,329," he said, "Maharashtra is followed by Gujarat with 5,486, followed by Madhya Pradesh, Uttar Pradesh, Rajasthan, Haryana, Karnataka, Delhi and Andhra Pradesh. " said.
Authorities in several states in the country, especially in the states of Bihar and Andhra Pradesh, stated that there is a shortage of life-saving antifungal drugs due to the irregular supply.
RESTRICTIONS HAVE BEEN LIGHTED
In India, where the second wave of the Covid-19 epidemic caused great loss of life, the number of cases decreased day by day, while some states in the country began to ease their quarantine measures.
While restrictions were loosened in many cities, especially in the capital city Delhi and Mumbai, the financial center of the country, experts argued that vaccination in the country is progressing very slowly and that the restrictions should be relaxed very cautiously, considering the threat posed by the variants.
Experts point out that mucormycosis, which is caught by those who survived Covid-19 and called "black fungus" among the people, can be fatal in some cases.