Urology Specialist Dr. Izzettin Zan (74) exhibits his collection of hundreds of kidney and urinary tract stones, which he removed in over 2 thousand surgeries during his 46-year career, in his private office. In the exhibition, which also includes an interesting 22 cm long stone, Dr. Zan exhibits a 650 gram stone from a patient's body and 12 kidney stones from a patient in a special compartment.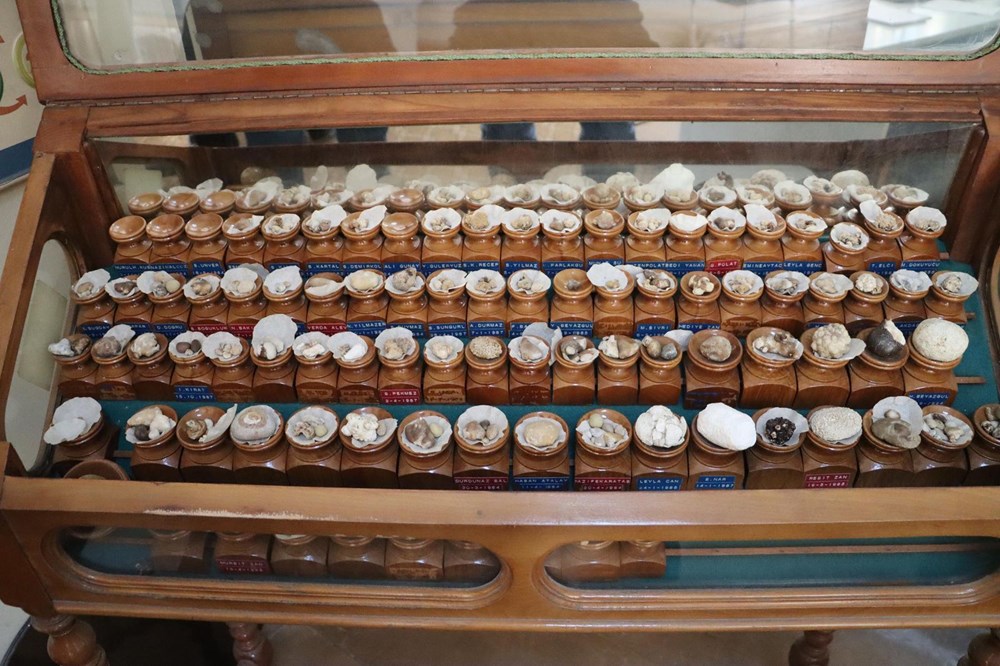 Having worked as a urologist for 46 years in the central district of Antakya, Dr. Izzettin Zan has undergone more than 2,000 surgeries throughout his career, restoring his patients to their health.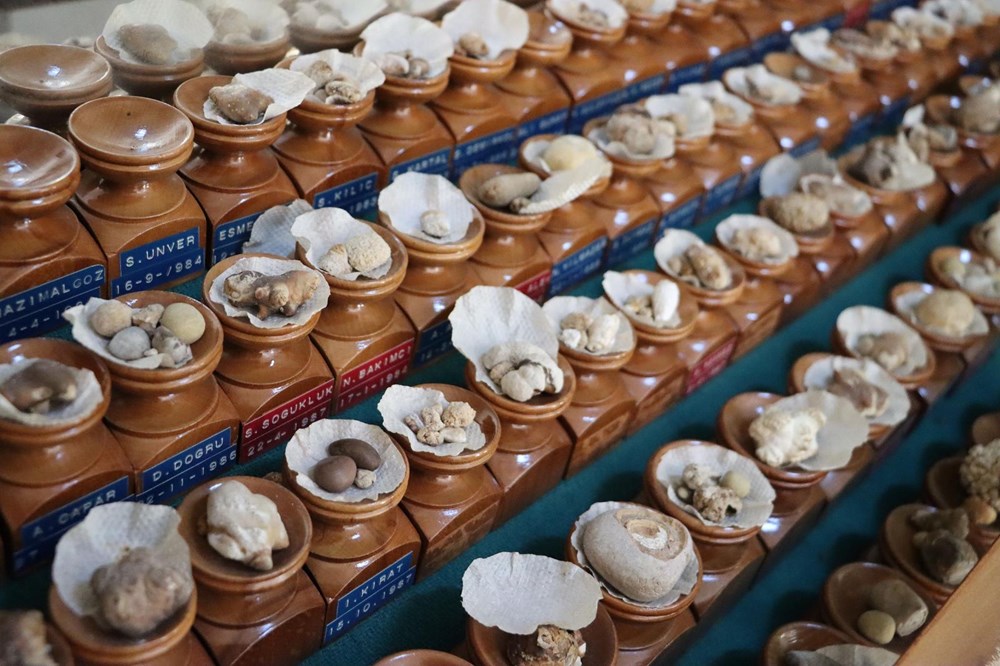 Exhibiting hundreds of kidney and urinary tract stones he removed from patients in his own office in his surgeries, Zan drew attention to the interesting stones in his collection, which amazed those who saw it.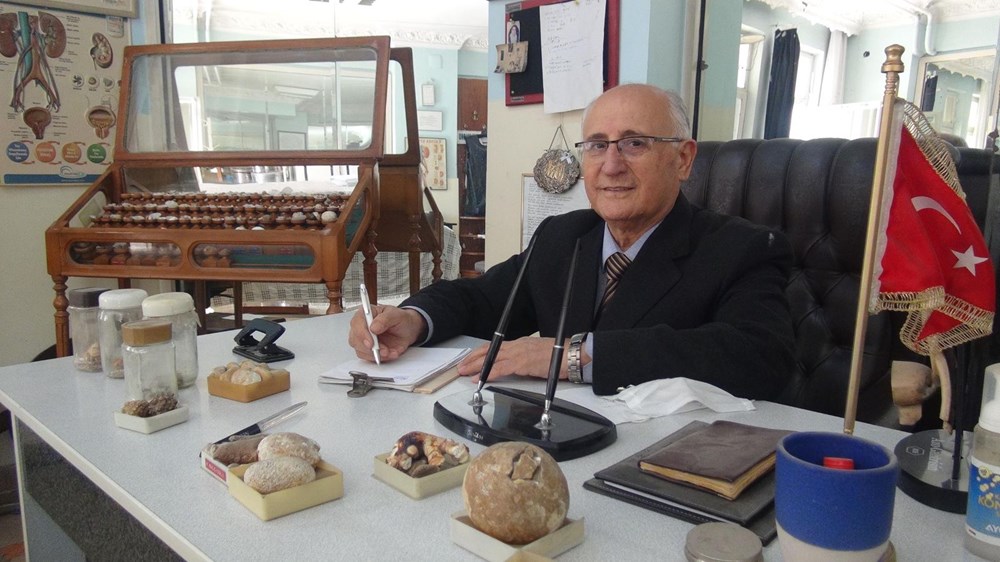 Currently working as a urologist in a private hospital, Zan said that due to malnutrition, sweating and drinking less water, stones in the urinary tract and kidneys are formed.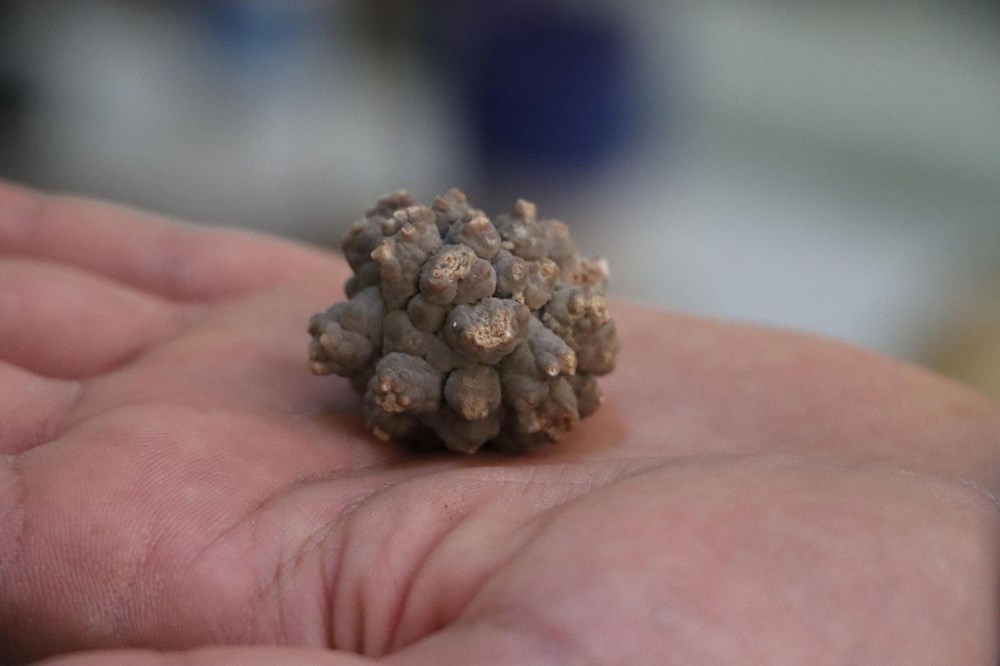 "WHO SEEN THESE STONES BEGAN TO DRINK A LOT OF WATER"
Dr. Zan said, "When I started to work in Antakya, I saw a lot of stones. Because there are really many stones and stones with special features. Since our country has a hot region climate, I saw a lot of stone formations caused by sweating and drinking less water. Maybe I have performed more than 2 thousand surgeries, I subjected to exhibit the interesting stones that came out of these operations. During my operations, we came across with very interesting stones coming out of the human body. I think I can say that I did a great favor to those who saw them. Those who saw these stones started to drink a lot of water, fearing them ".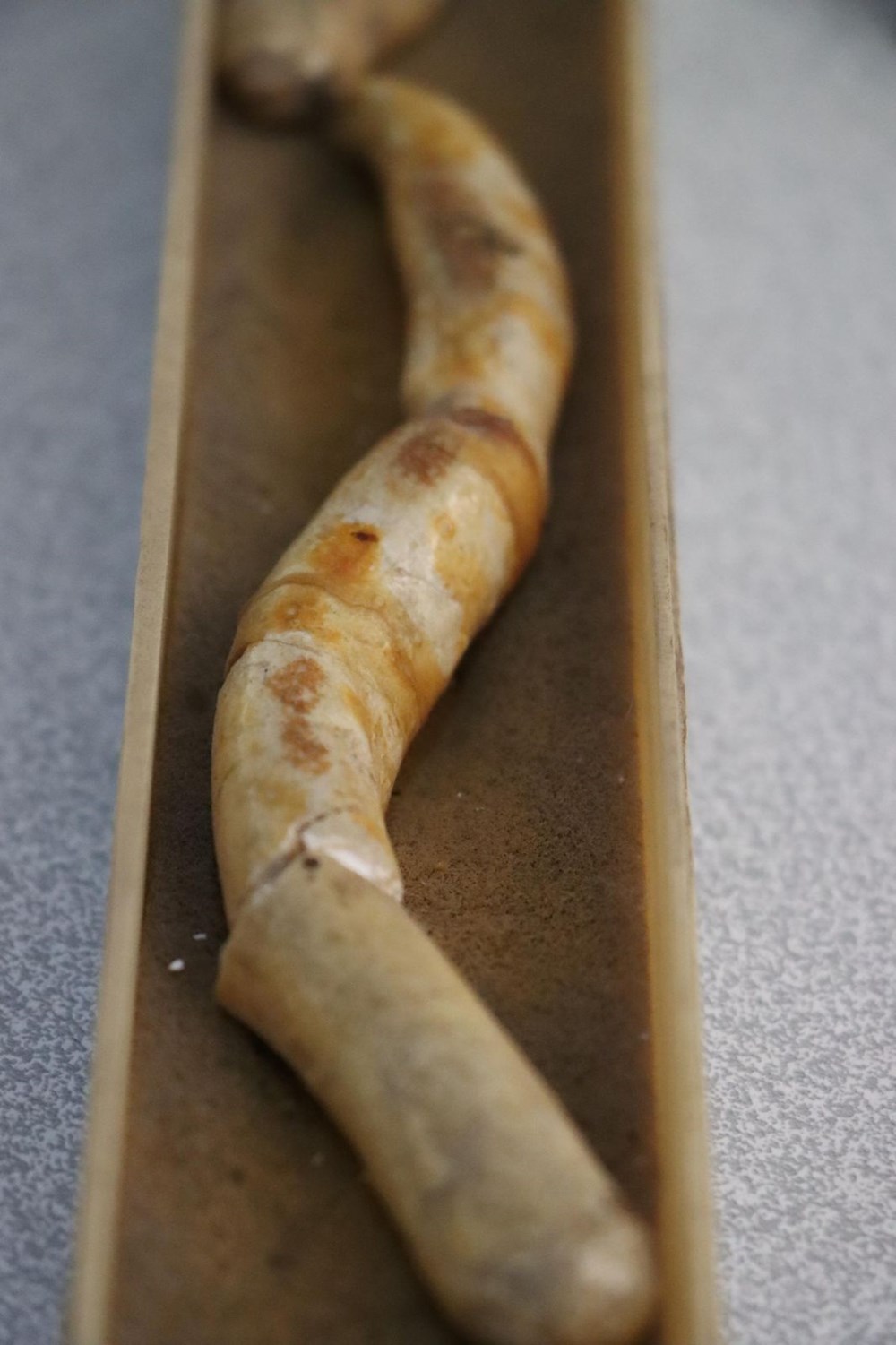 "Some 22 CM, SOME 650 GRAMS"
Stating that the stones in the urinary tract and kidneys were astonished in her surgeries, Zan said, "In one of the surgeries I performed in the past, we removed a 22-centimeter-long stone from a woman and she was not even aware. When she came to us, she had a complaint that something was sticking in my groin. We also detected such a stone after we conducted tests and examinations. Again, a male patient was working in Saudi Arabia, they sent him to his hometown saying "You cannot do business." Here we detected a stone weighing 650 grams in his kidney in the film we shot for our male patient, and we also performed the operation. On the other hand, we obtained 12 stones, the smallest of which was chestnut-size, from a 75-year-old patient. There are hundreds of examples like this, as can be seen, "he said.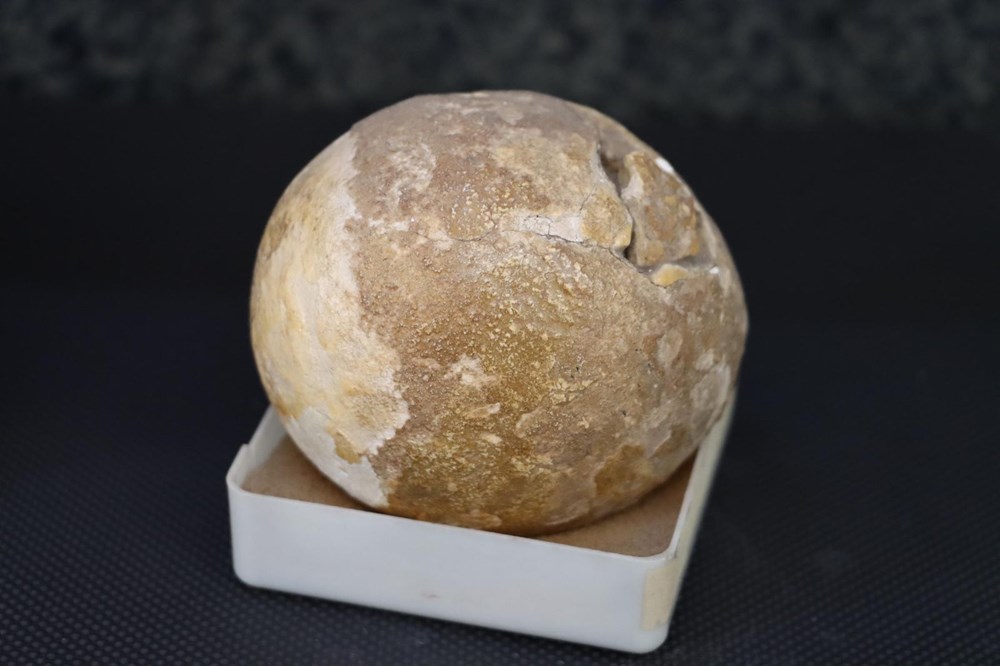 Stating that the stones in the human body are caused by drinking less water, wrong nutrition, consuming too much bitter, sour and spicy foods, Zan said that the stone formed in the urinary tract causes urine to pause and cause discomfort in this way.