The Scientific and Technological Research Council of Turkey (TUBITAK), A new type of corona virus (Covidien-19) study on domestic vaccines and drugs under the umbrella of Turkey Platform continues.
In this context, with the support of TÜBİTAK, a drug project to be used in the treatment of Covid-19 patients was carried out at the Stem Cell Institute of Ankara University, where 37 researchers, mostly women, took part.
Laboratory studies of the drug called 'Ribavirin', developed as a result of the study, have been successfully completed. The drug to be used in the treatment of Covid-19 patients was also found to be effective against the mutated virus. The drug, which will enter the clinical stage in 1-2 weeks, is planned to be administered to 50 volunteer patients at Koç University, Ümraniye Training and Research Hospital, Ankara City Hospital, with Ankara University Ibn-i Sina Hospital being the main center.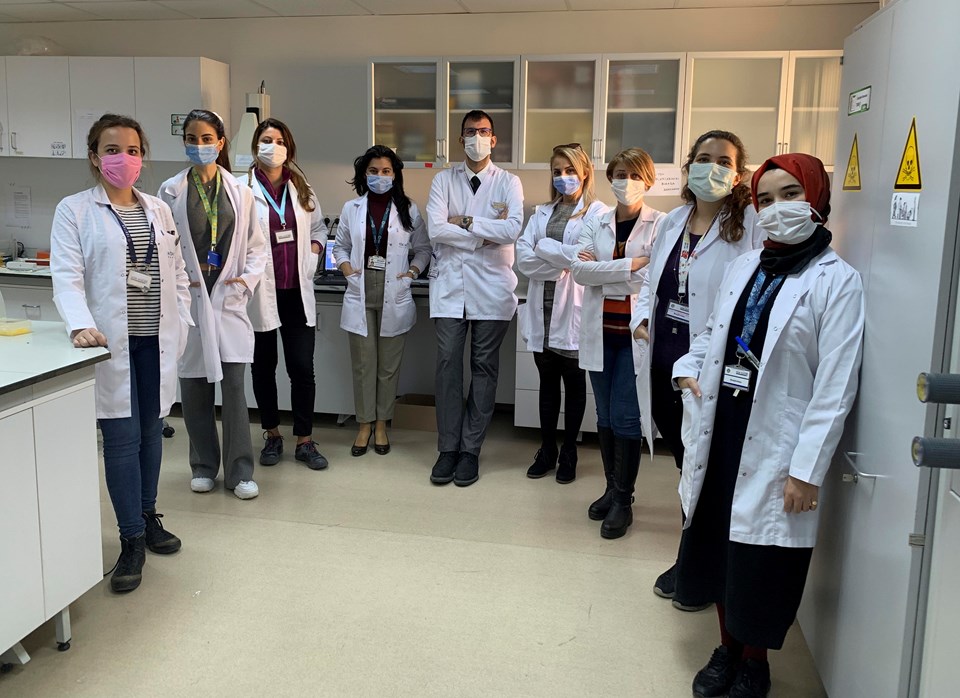 " LABORATORY WORKS SUCCESSFUL "
Ankara University Stem Cell Institute Lecturer Dr. Mehmet Altay UnalIn his statement, "In our studies, we have determined the effectiveness of 5 active drug substances in laboratory conditions against Covid-19. Phase studies of one of them are about to start in 4 centers in our country. This molecule will start on about 50 patients. 19 effective against that occur if proper vision of the Health Ministry and the appropriate authorities will begin using the Covidien-19 patients. 'Ribavirin' from molecule particularly cheap to be synthesized with local and national opportunities in Turkey can and national again with local and national facilities It is an interesting molecule in terms of being able to be produced as much as we want by our pharmaceutical industry and therefore is the main axis of our study. The permission of the Ministry is clear The drug will be produced and available to patients by the end of the year, "he said.
" ACTIVE DESPITE THE MUTATION "
Involved in the project Ankara University Stem Cell Institute Lecturer Dr. Ceylan Verda Rush Hour Stating that the studies started at the end of April last year, "First, as a result of computer analysis, about 200 molecules were scanned. As a result of these, about 20-30 molecules came to us. As a result, we established a hypothesis in our laboratory studies. Our hypothesis was the entry mechanism of the virus into the cell, but other studies in different laboratories were the first of these mutations. For this reason, we think that our drug is effective on this mechanism and will maintain its effectiveness despite the mutation, "he said.
VIDEO: 2 THOUSAND 402 LOSS OF LIVES IN 11 DAYS
Download the NTV application, be informed about the developments