In the first wave of the epidemic in Turkey while carrying too many children in the second wave of cases in children are often unwittingly passed Covid-19 post-developing Mis-C There was an increase in the syndrome.
Professor of Pediatric Infectious Diseases and Clinical Immunology, Istanbul Medical Faculty, who pointed out that the number of pediatric cases increased rapidly in the third wave. Dr. Ayper Somer, British variantHe said that especially in 0-9 age group children started to increase rapidly.
Prof. Dr. Somer emphasized that children are now beginning to have both Covidi more severe and that there may be an increase in heart diseases due to heart involvement due to Mis-C syndrome, which can be seen in the post-Covid period.
Prof. Dr. Somer, which will begin in children aged 16-18 in 18 centers in Turkey in May gave important information about Covidien vaccine Phase 3 study.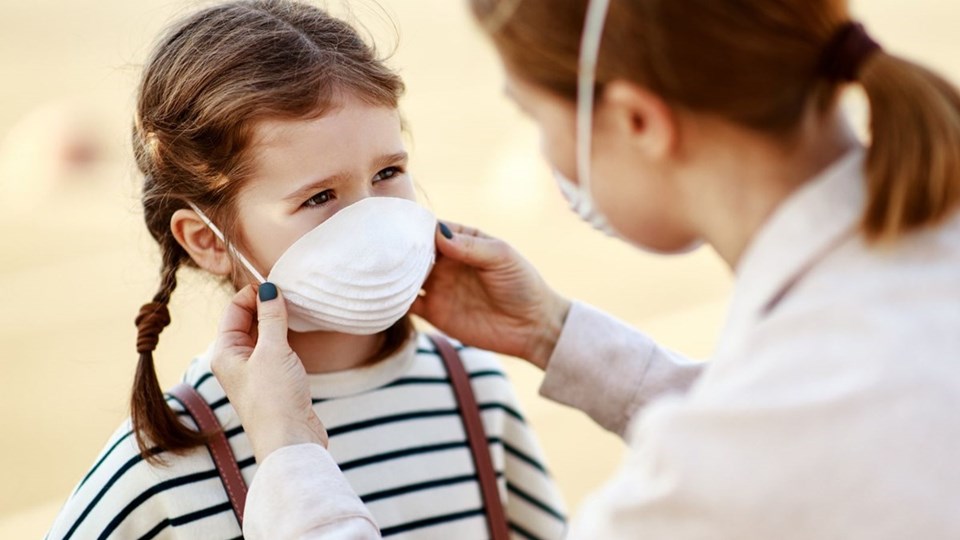 "CHILDREN COMING WITH HEART COMPLAINTS INCREASED"
Stating that they have observed a very significant increase in pediatric cases in the last 2-3 weeks, Prof. Dr. Somer said, "Frankly, I have not hospitalized patients in the Covid service for the last 3 months. We were mostly treating on an outpatient basis. They were very light, but we have reopened the Covid service in the last 2 weeks and now my service is full. Likewise, we take a similar news from all over Turkey. Also, age has become smaller. We had cases at the ages of 10, 12, 13, now half of our inpatients are under 9 years old. We even have a baby, the youngest of which is 5.5-6 months old, and has moderate to severe severity. During the pandemic period last year, the post-Covid Mis-C picture appeared in children. A virus that holds the heart, as in adults. Especially myocarditis (heart muscle inflammation), especially cardiac problems. We have many pediatric patients presenting with palpitations and fever. Close follow-up is required for the possibility of myocarditis. Intensive care monitoring may be required in children. I think there may be an increase in myocarditis cases in the post-Covid period, "he said.
UK VARIANT HITS 0-9 YEARS AGE MORE
Touching on the situation in the world, Prof. Dr. Somer stated that data from 5 different countries confirmed that the 0-9 age group is at high risk, and said:
"These data show that the 0-9 age group is getting more and more infected and heavy. For example, in the Swedish data, there is a 123 percent increase in the last 3 months in the 0-9 age group. Around 72 percent in the 10-19 age group. Data from England and Italy are similar. But the most interesting for me was the study in France. Because they determined the variant ratio directly there. In the whole of the society, 58 percent of Covid cases at that time were infected with the UK variant. However, the rate of variant virus in the 0-9 age group is 68 percent. A very high rate. After the age of 10, it was determined that 61 percent remained above normal. This means that the rate of exposure to the variant in children aged 0-18 is much higher than the old normal strain (the first version of the virus). "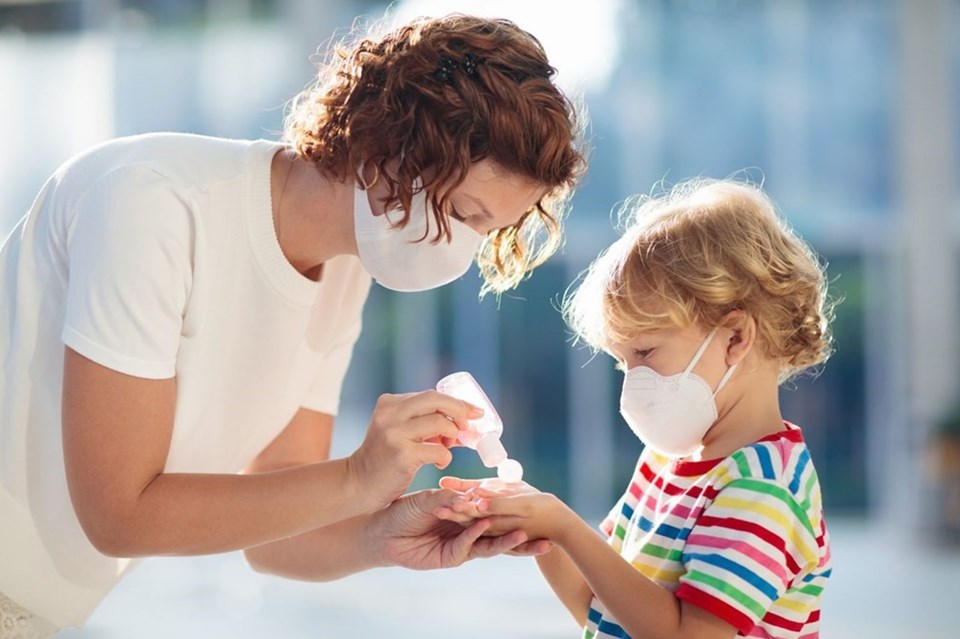 "IMMUNITY DEVELOPMENT IS COMPLETED IN CHILDREN AT 8-9 YEARS"
Stating that a definite explanation has not been made yet, especially why the 0-9 age group is more affected, but it may be related to the immune development process of children. Dr. Somer said, "It can be explained by the failure of the immune system. Because in children immunity systemFinds the full development of 8-9 years. It may also be that children of this age group fail to protect or maintain distance with a mask. Because children of this age are much more social creatures. " said.
DE VACCINE TRIAL IN CHILDREN IN TURKEY WILL BEGIN IN MAY
Mentioning that nearly 100 childhood vaccination studies are continuing in the world right now, Prof. Dr. Somer in Covid vaccines Pfizer/BioNTech, Sinovac As firms also emphasized that children begin their Phase 3 clinical trial, Phase 3 study in adults in developed and completed a single dose of vaccine in the United States in Turkey adenovirüs He said that Phase 3 vaccination studies will be initiated in May for the first time with the vaccine.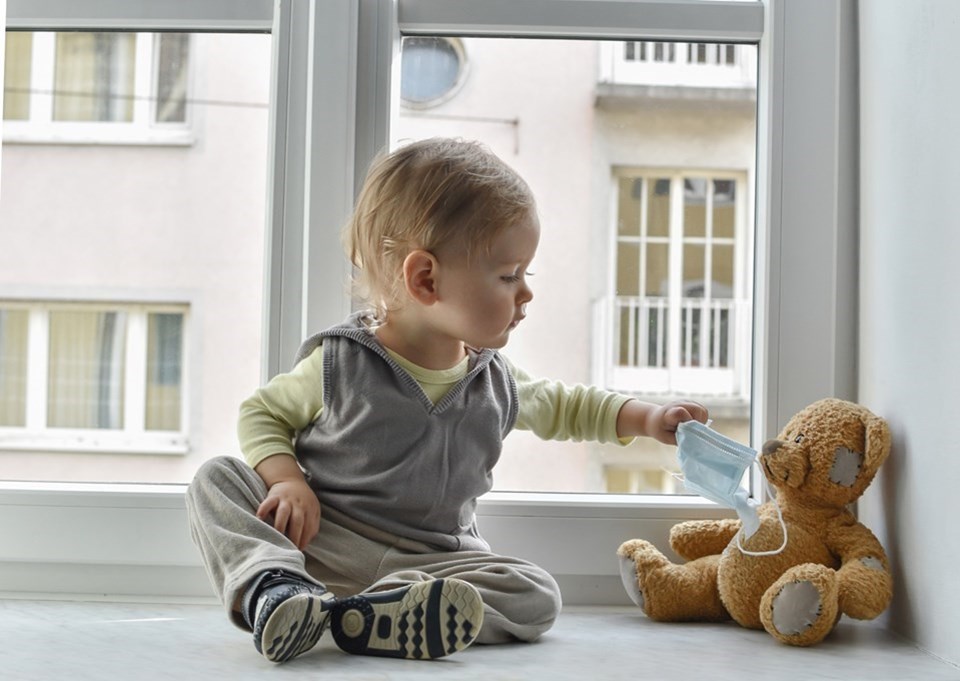 Prof. Dr. Somer provided the following information:
"In Turkey, children Makes 3 There is only one vaccine to be studied yet. Our center is one of the centers where this study will be carried out. This is a single dose Covid vaccine developed by a US company. As a result of the Phase 3 study in adults, it was announced that it was 85 percent effective. We are planning that the work will probably start in May. Vaccine Phase 3 studies are conducted in all children from newborns to the age of 18, but the prerequisite is good health. Because this is a study, not a vaccination program. Therefore, vaccination studies are always carried out primarily on healthy people. Dose determination time determination etc. volunteering is essential here anyway. In addition, it is not enough for the child to volunteer in vaccination studies in children, and the approval of their parents is also required. The Ministry of Health in Turkey also needs the approval of the ethics committee in addition to all of these. "
"WE WILL BE THE MOST CENTRAL PARTICIPATING COUNTRY AFTER USA"
Stating that this vaccine will be conducted in Phase 3 studies in children in 15 countries around the world, Prof. Dr. Somer, it announced that it would be included in the study a total of 18 centers in Turkey. Prof. Dr. Ayper Somer continued his words as follows:
"In the first stage, we will consider the 16-18 age group to study. In total, 1500-2000 children will be included all over the world. What would be involved in a number of how many children not related to Turkey, we have 35 to 50 people at our center. We are the second country after America to participate in this study with the most centers. The USA participates with 22 centers. This is actually a great success for us. It's hard to find volunteers in Turkey. Our citizens see it as being used like a guinea pig. Frankly, I volunteered directly when vaccination studies started at Istanbul Medical Faculty in September-October. Because I am a person who believes in vaccines. This vaccine is already a vaccine whose Phase 3 studies have been completed in around 45 thousand adults in the USA, that is, people over the age of 19, up to 80-90 years old. It was determined that 85 percent efficiency and side rate was very very low. Therefore, we do not expect any significant side effects in children. "
Download the NTV application, be informed about the developments

"WE ARE AT THE TOP POINT OF THE THIRD WAVE"