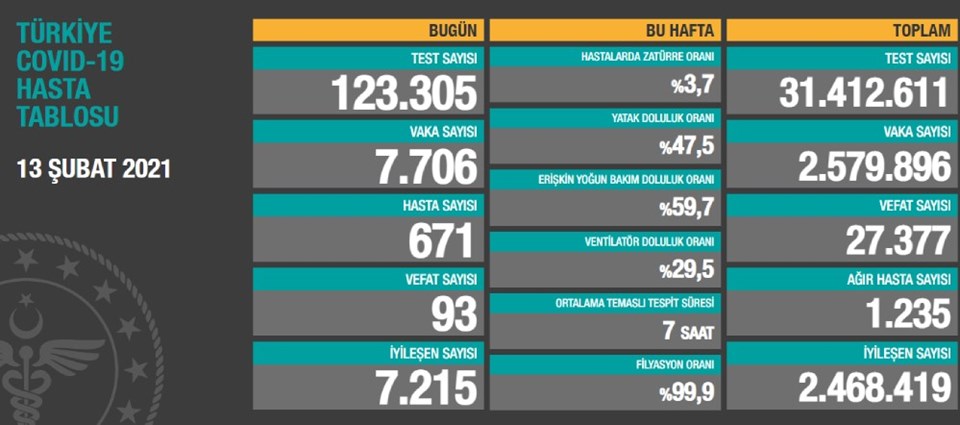 Daily Turkey Coronavirus Table, "is covid19.saglik.gov.t" was shared by the address.
Accordingly, in the last 24 hours, 123 thousand 305 Covid-19 tests were carried out, 7 thousand 706 people tested positive, 93 people died, the number of patients was 671.
With the end of the Covid-19 treatment or quarantine of 7 thousand 215 people in the last 24 hours, the number of people recovering increased to 2 million 468 thousand 419.
The number of tests reached 31 million 412 thousand 611. The number of cases was 2 million 579 thousand 896, the number of deaths was 27 thousand 377, the number of seriously ill patients was 1235.
According to weekly data, this week, the rate of pneumonia in patients is 3.7 percent, the bed occupancy rate is 47.5 percent, the adult intensive care occupancy rate is 59.7 percent, the ventilator occupancy rate is 29.5 percent, the average contact detection time is 7 hours, and the radiation rate. It was recorded as 99.9 percent.
Everything about the Corona virus outbreak is on ntv.com.tr
DAY DAY CORONA VIRUS SYMPTOMS