Minister of Health Fahrettin Koca and Minister of Family, Labor and Social Services Zehra Zümrüt SelçukParticipated in the 7th Gender and Justice Congress with the theme of 'Women in the Pandemic Process' organized by the Women and Democracy Association (KADEM) via video conferencing method.
Speaking here, Minister Koca stated that the new type of corona virus (Covid-19) epidemic has brought a wide variety of problems in both medical and social dimensions.
Koca said, "Chronic diseases have become a growing problem in our aging world. As the Ministry of Health, we were continuing our struggle against chronic diseases such as cancer, diabetes, hypertension, heart diseases before the epidemic. The vast majority of our people who lost their lives in the corona virus epidemic and needed intensive care had one or two of these diseases. In other words, the prevalence of chronic diseases is the main cause of the bad consequences of the pandemic. has shown us once again, "he said.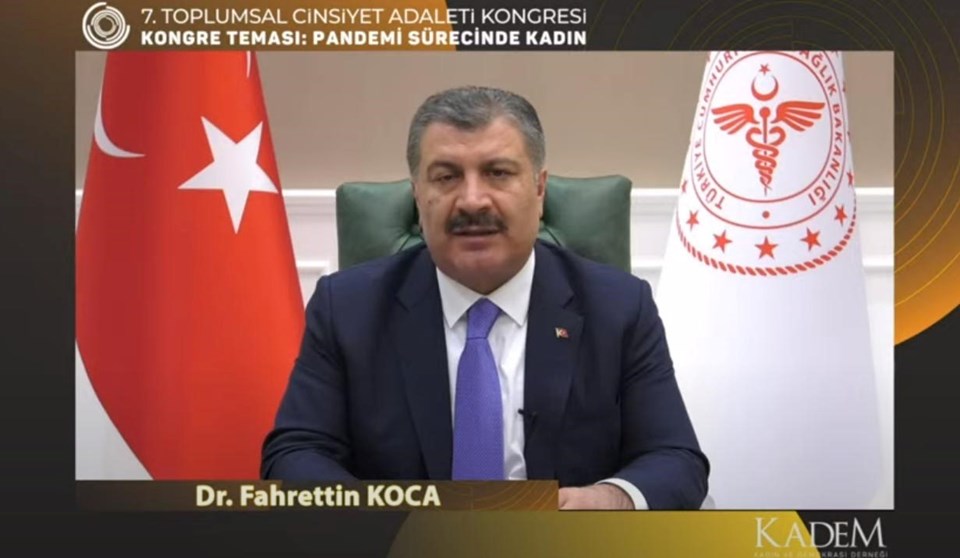 " WE WILL CONTINUE OUR HEALTHY ENVIRONMENTAL STRUGGLE "
Minister Koca stated that they target people who can protect their physical health against diseases, who are away from mental problems such as violence and addiction, and who represent the values ​​of goodness in their social relations, "This goal actually includes the struggle against many social trauma, including the pursuit of gender justice, which is the subject of this congress. Looking at the effort to reach a healthy society, it shows that there is a need for a social struggle as well as being medical.As the state, we continue our efforts to ensure that the strategic goals we set in this direction provide behavioral change at the social and sectoral level. As 83 million in the epidemic, we managed to carry out the most organized struggle against health risks in a dynamic way. I hope we will leave this epidemic behind as soon as possible. We will continue our struggle for a healthy society and for a healthy environment. For this, we must keep our social sensitivity, which is at its peak with the pandemic, constantly alive. Although it seems to be in different lanes, the problems that each of us struggle with, our search for solutions and our struggle are about people. It is inevitable that the pandemic process will leave deep marks in every aspect of our lives. These scars are likely to be deeper in our women, as in many social issues. "I hope we will overcome these problems by approaching the issue on the basis of justice and strengthening our social fabric on the basis of human values."
" OUR MAIN GOAL HAS BEEN TO PROTECT OUR WORKERS AND EMPLOYERS "
Minister Selçuk said that they aim to protect women, families, children, disabled people, elderly people, employers, workers and all those in need with the program series called social protection shield.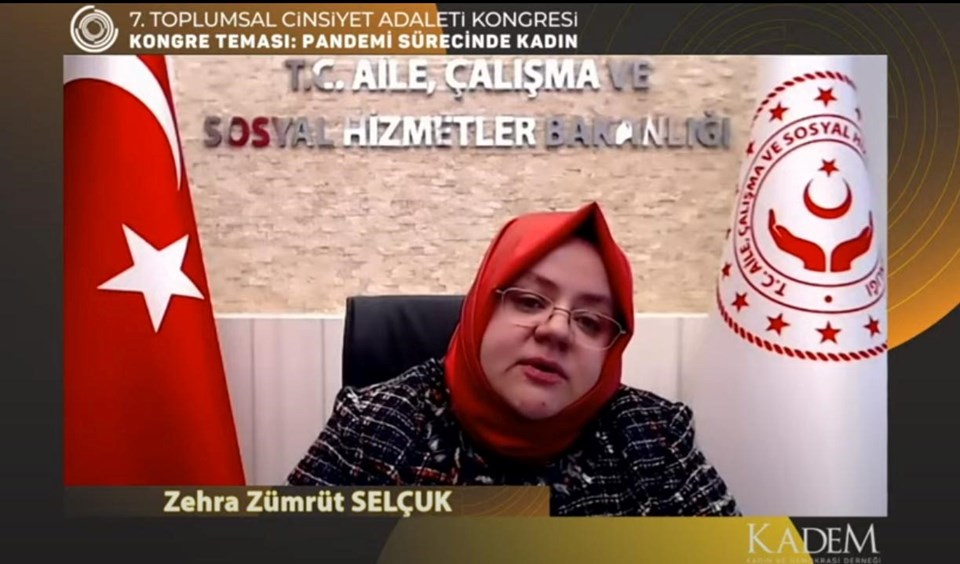 Selçuk said, "The pandemic period had many impacts on working life. Our main goal in this period was to protect our employment, our workers and employers. We have implemented our effective practices such as short work allowance, termination limitation, cash wage support, normalization support. The total amount of the direct support we provide to our employees is also. In this period, it turned out how important the general health insurance system was. We delivered all tests and treatment services within the scope of Covid-19 free of charge to our citizens and the Covid-19 payments we met within this scope exceeded 7 billion liras ".
VIDEO: RESTAURANT AND CAFES OPENED AFTER 3.5 MONTHS