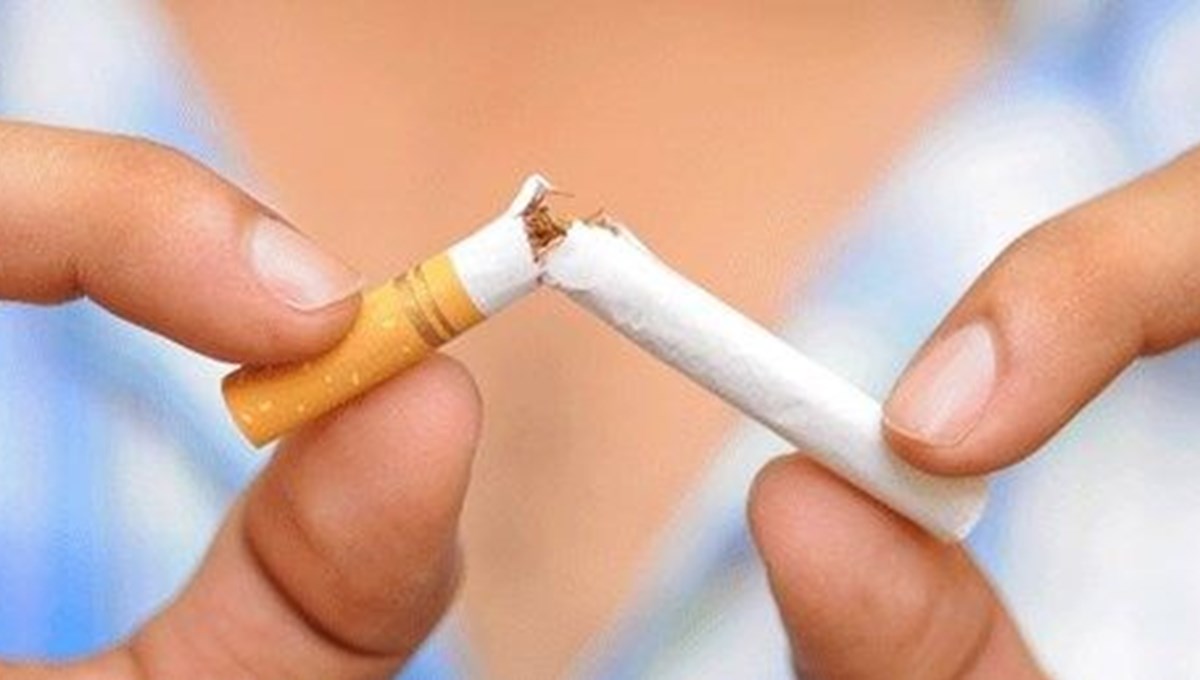 In a statement made by the Turkish TORAKS Association, it was reported that Covid-19 patients increased the risk of transmitting viruses to those around them through cigarette smoke.
Covid-19 infection has caused 2.3 million deaths worldwide since the beginning of the pandemic.Tobacco use causes 8 million deaths every year around the world.
At the beginning of the pandemic, there were some news that the tobacco industry was involved and that the risk of Covid-19 infection in smokers was lower.
However, in many studies conducted later, it was found that the risk of severe disease and death due to the Covid-19 virus was at least 2.5 times higher in patients using tobacco.
Turkish TORAKS Association made a statement on 9 February World Smoking Cessation DayTobacco Working Group He stated that smokers are more likely to infect the virus through smoke.
"INCREASES THE RISK OF CONTACT"
The statement, which drew attention to the risk created by smoking and hookah smoke, included the following words:
"The World Health Organization also states that smokers can catch the Covid-19 virus more quickly because they often bring their hands to their lips, and that they can pass the disease more seriously due to reduced lung capacity. In addition, if smokers carry the virus, they increase the risk of infecting others with cigarette smoke. The World Health Organization reports that tobacco products that are shared in common areas such as hookah also increase the transmission of the virus. As is known, tobacco use significantly increases the risk of cardiovascular diseases as well as respiratory system diseases such as COPD and lung cancer. Covid-19 infection also directly damages the lungs and cardiovascular system. Therefore, these diseases that develop due to tobacco use are direct risk factors for severe Covid-19 infection. "
HIGHER RISK OF DEATH FOR SMOKERS
In the statement, which was pointed out that tobacco use also causes an increase in the risk of respiratory infections by weakening the immune response with different mechanisms, the following statements were made:
"For Covid-19, smoking has been defined as a clear risk factor for severe course of the disease, connecting to the respiratory device and death. Covid-19 infection causes permanent damage to the lungs of some patients for months, negatively affects their respiratory functions and their effort capacity significantly. Smoking also has the effect of delaying healing, so people with Covid-19 infection should never smoke. People who smoke a pandemic should turn it into an opportunity to quit smoking.
On the other hand, while the world is struggling with the pandemic, the tobacco industry has tried to refresh the image and give a public health friendly image by donating personal protective equipment and respirators. In return, he asked the governments of many countries to relax tobacco control and tried to obtain licenses for newly heated tobacco products.
On February 9, Smoking Cessation Day, as the Turkish Thoracic Society's Tobacco Working Group, we recommend all tobacco users not to come to the games of the tobacco industry and stop using tobacco by taking advantage of the pandemic. "