The sun, which is the best source of vitamin D, and the negative effects of ultraviolet (UV) rays that come to the earth more steeply in summer, bring some health problems.
Being under the sun for a long time, especially in July and August, when the rays are steeper, can cause allergies, permanent stains and scars, first and even second degree burns on the skin, especially in fair-skinned people.
Experts warn that it is necessary to use sunscreens and sunglasses when staying under the sun for more than 30 minutes.
WHAT ARE THE SYMPTOMS OF SUNBURNS?
A typical symptom of sunburn is reddened skin, which is often painful with every movement. In addition, the skin may be slightly swollen and itchy. In severe burns, there may also be fluid-filled blisters on the skin. If there is severe pain or swelling, it is necessary to consult a doctor.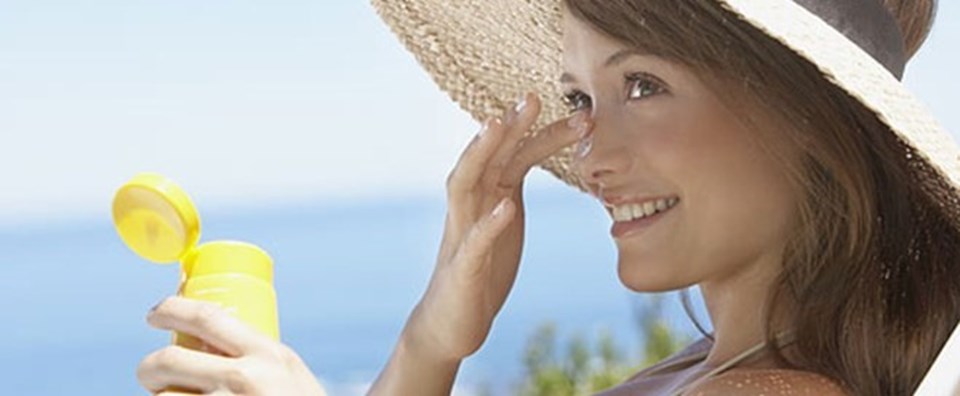 WHAT IS GOOD FOR SUNBURNS?
In the case of sunburn, it is important that the skin is adequately cooled. Applying cold to the skin relieves pain and prevents inflammation.
However, extremely cold items such as ice cubes are not suitable for treatment. Using a towel dipped in cold water will suffice.
Cold compress application should be continued for at least half an hour and, if possible, until the pain in the burn area is relieved. In addition, plenty of fluid intake is important; because a large amount of fluid is lost from the skin due to sunburn.
DO NOT APPLY YOGURT ON SUNBURNS
Applying cold yogurt to the burned skin, which is popularly applied at home for sunburn, can only alleviate the pain because it is cold, but it does not have a healing effect on the inflammatory condition caused by the burn on the skin.
Since bacteria in dairy products can trigger infections, it is necessary to avoid applying foods such as yogurt and cheese to the skin. Applying toothpaste on the skin is an application that will do more harm than good, so it is an application that should never be done.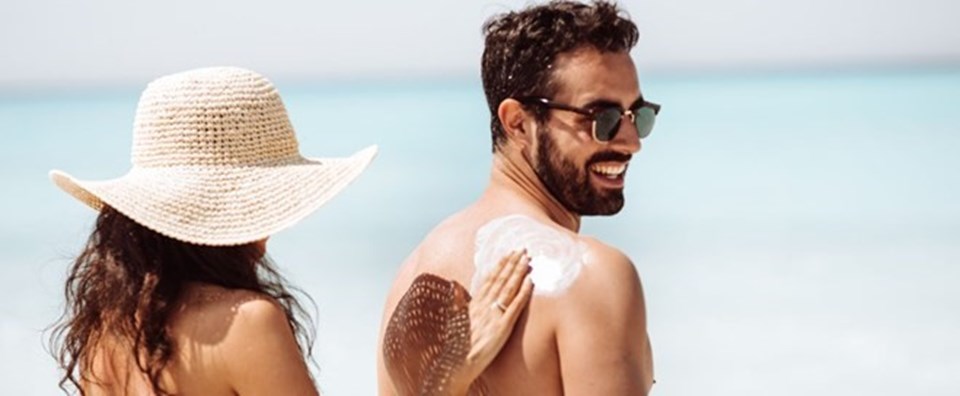 THINGS TO CONSIDER WHEN CHOOSING A SUN CREAM
• It is very important to have broad-acting protective creams against both UVA and UVB waves. Protective creams that only block UVB will allow you to stay in the sun for a long time as they prevent sunburn on the skin and will do more harm than good as they do not protect from harmful UVA rays.
• A product with a protection factor of at least 30 (SPF 30) should be selected.
• Those with oily skin can choose gel or oil-free and water-based products, while those with dry skin can choose cream-based products. In body protection, the use of spray products may be more practical. Water-resistant products can continue their activities for a longer time when sweating and in water.
• Protective cream should be applied 15-30 minutes before going out into the sun.
• In order for the product to protect as much as the factor written on the box, it should be applied as a thick layer. This dose should be 2 mg/cm². Studies usually show that a dose of up to a quarter of that amount is used. The amount of preservative required to protect the face, neck, ears, arms and legs should be 2 tablespoons.
• The protector should be reapplied every two hours.
• Sunscreen cream should be reapplied after swimming and drying.
• Most importantly, sunscreens should not give us unnecessary confidence and should not increase the time we stay in the sun.
SUNBASE FOR 15 MINUTES WITHOUT CREAM FOR VITAMIN D
In order to get enough vitamin D in our body, it is enough for some of our arm or leg areas to receive sunlight for 15-20 minutes at noon.
IS IT HARMFUL TO GO TO THE SUN AFTER USING DISINFECTANT?