It has been announced that the double mutant India variant seen in India, which has struggled with the corona virus in recent weeks, has caused a record increase in cases and loss of life in the country.
The World Health Organization (WHO), which held its weekly meeting, described the Covid-19 virus variant in India as 'global concern' after the meeting, where it evaluated the situation in the country.
The World Health Organization said in a statement that India is facing a harsh corona virus wave due to the Covid-19 variant, and the variant is classified as "worrying".
'It gets easier'
The UN health agency also said that the B.1.617 variant of Covid-19, which was first seen in India last October, seems to be more easily transmitted.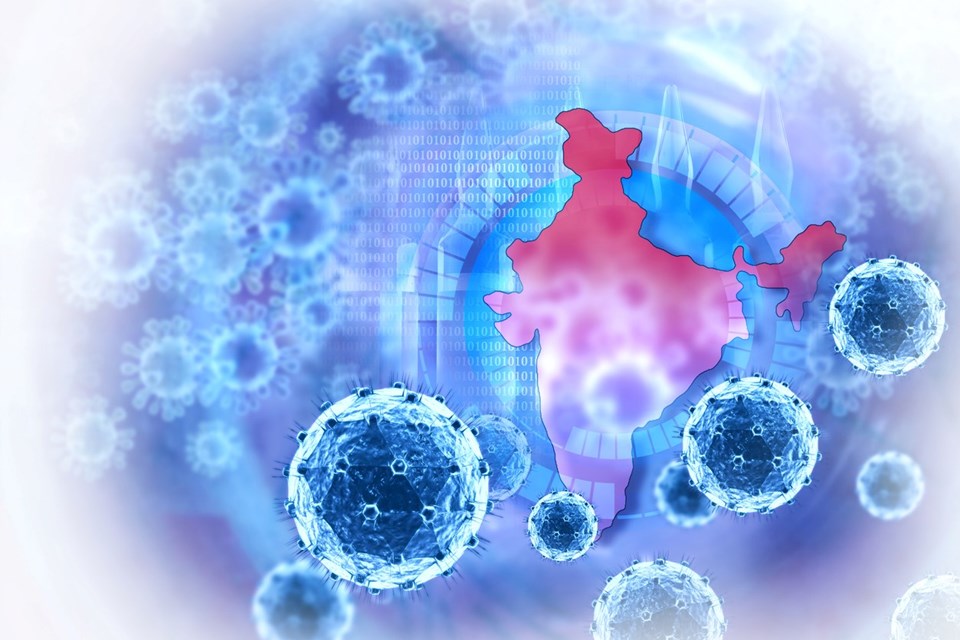 Maria Van Kerkhove, head of the WHO's coronavirus department, told reporters, "There is some available information showing that the contagiousness of B.1.617 has increased," and said, "Therefore, we classify it as a type of concern at a global level."
Maria Van Kerkhove stated that in response to allegations that transmission was somewhat reduced, studies with small samples showed that the vaccine was less effective in the Indian variant.
'TOO EARLY TO CALL RESISTANT TO THE LOW'
However, the World Health Organization stated that it is too early to say that the Indian variant may show greater resistance to vaccines in their protection.
More details on the variant will be provided in WHO's weekly epidemiological update, Van Kerkhove said.
India, the country most affected by the corona virus in recent weeks, reported about 370 thousand new cases and more than 3,700 casualties on Monday.
While the virus has reportedly disrupted India's health system, experts said they think the official figures for cases and deaths are much lower than the actual figures.