Istanbul Provincial Health Director Prof. Dr. Kemal Memişoğlu talked about all the questions about vaccination and the latest situation.
Stating that the number of cases and patients in intensive care has decreased, Prof. Dr. Memişoğlu said, "We can clearly say that we will experience a comfortable period in July and August. At the moment, we have very few patients in our intensive care units, and they have returned to their normal functions in our hospitals."
"WE WILL FINISH VACCINATION IN JULY"
Noting that vaccinations continue at full speed, Prof. Dr. Kemal Memişoğlu said the following about the vaccination process:
"According to the current population, we need to vaccinate 9.5 million people in Istanbul. As of June 16, at 00:00, 6 million 531 thousand 933 doses of vaccine have been administered in Istanbul. Approximately 2.5 million people have completed their second dose. In other words, 2.5 million people are now vaccinated. "We will have vaccinated in Istanbul. There are 3 million left. We will have finished this by the first week of July. We will have vaccinated all our people over the age of 12."
"WE PROJECT LOOSE ON MASK"
Touching on the use of masks, which is one of the most curious subjects of the citizens, Prof. Dr. Kemal Memişoğlu said that the restrictions will be relaxed in July-August.
Memişoğlu said, "We predict that there may be relaxation in using the mask, most likely outdoors, in certain summer periods."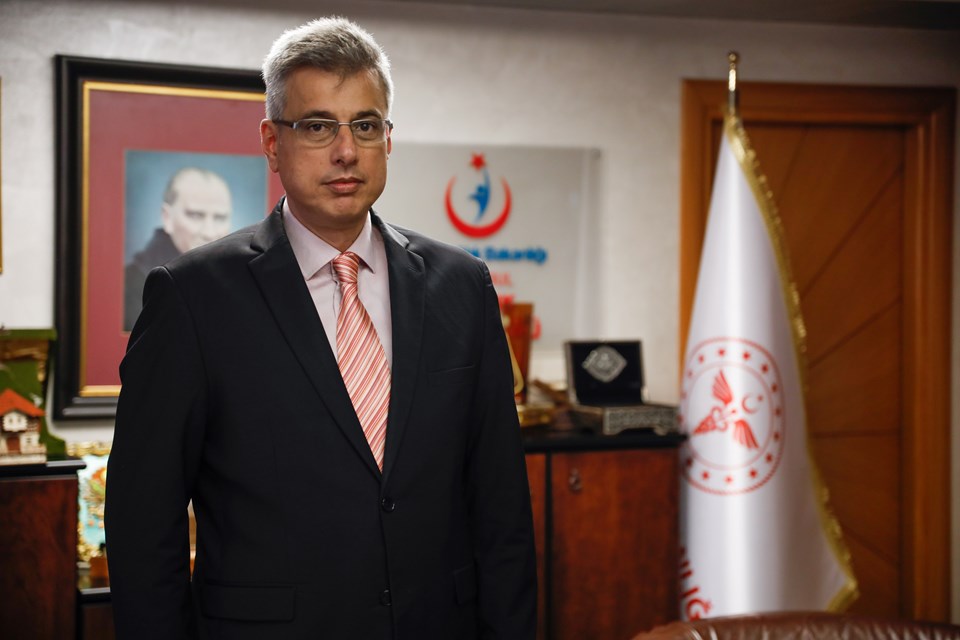 Istanbul Provincial Health Director Prof. Dr. Kemal Memisoglu
"WE HAVE NO STOCK PROBLEM WITH THE VACCINE"
Underlining that there is a sufficient number of vaccines, Istanbul Provincial Health Director Prof. Dr. Kemal Memişoğlu noted the following about the vaccine stock:
"We are able to make a second dose of Sinovac vaccines. Hopefully, as of next week, the first doses of Sinovac will be left to the use and preference of our people. We do not have any vaccine problems with Biontech. We do not have a stock problem."
"SCHOOLS OPEN EASILY"
"I predict that as long as you keep the distance in the open air, the restrictions on the use of masks will be lifted," said Memişoğlu, adding, "If our case numbers are at this level or fall, I predict that schools will open easily."
Memişoğlu, regarding the upcoming Eid al-Adha, said, "I hope we will live the feast like a feast."
VIDEO: SABIRE NURSE'S VACCINATION WORK