Experts said that it is possible to catch two variants of the new type of corona virus (Covid-19) at the same time.
According to the BBC, scientists in Brazil reported that in January 2021, two people were infected with two types of corona viruses at the same time, one of which was an alarming variant called Gamma.
During the same period, researchers from Portugal treated a 17-year-old boy who appeared to have contracted a second variant while suffering from a Covid-19 infection.
The 90-year-old woman infected with "two worrying variants" in Belgium, which experts are tracking, was hospitalized for a fall but later developed worsening respiratory symptoms.
Laboratory tests on the samples taken revealed that the woman was infected with Alpha and Beta variants at the same time.
The woman, who was stated to have not been vaccinated, died in March. His doctors suspected he had contracted the infection from two different people.
The case, discussed at this year's European Congress of Clinical Microbiology and Infectious Diseases, is believed to be the first documented case and that similar dual infections, albeit rare, have occurred.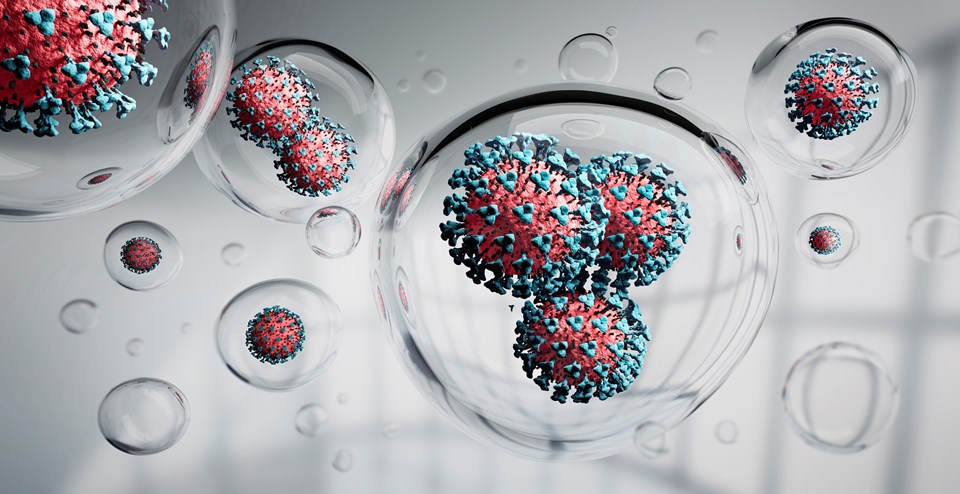 "TWO DIFFERENT VARIANTS IN ONE PERSON ARE NOT A SURPRISE"
D., principal investigator at the OLV hospital in Aalst, Belgium. "Both of these variants were circulating in Belgium at the time, so it's possible that the woman was infected with different viruses from two different people. Unfortunately, we don't know how she got it," said Anne Vankeerberghen.
Professor of virology at the University of Warwick. Dr. Lawrence Young said, "It is not surprising to detect two dominant variants of the virus in a single person. These may have been transmitted by a single person or through contact with more than one person."
Young said more studies are needed to determine whether such infections in any way compromise the effectiveness of the vaccine or make a worse case of Covid-19.