According to a new study in Italy, face masks can be used safely in gyms during intense exercise to prevent the spread of corona virus.
As part of the study conducted by the Monzino University of Cardiology in Milan and the University of Milan, the respiratory rate, heart rate, blood pressure and oxygen values ​​of six women and six men cycling were measured both with and without a mask.
According to the results of the study published in the European Respiratory Journal, the thickest face mask reduced the performance of athletes by only 10 percent.

NO SIGNIFICANT DECREASE IN PERFORMANCE
Within the scope of the study, it was stated that the volunteers, half of them women and half of men, were on average 40 years old and did three rounds of cycling. The performances of the subjects were measured with unmasked two-layer surgical mask and N95 mask, respectively. It was stated that the thicker N95 mask than the others caused a 10 percent decrease in performance, while the others did not cause a significant decrease.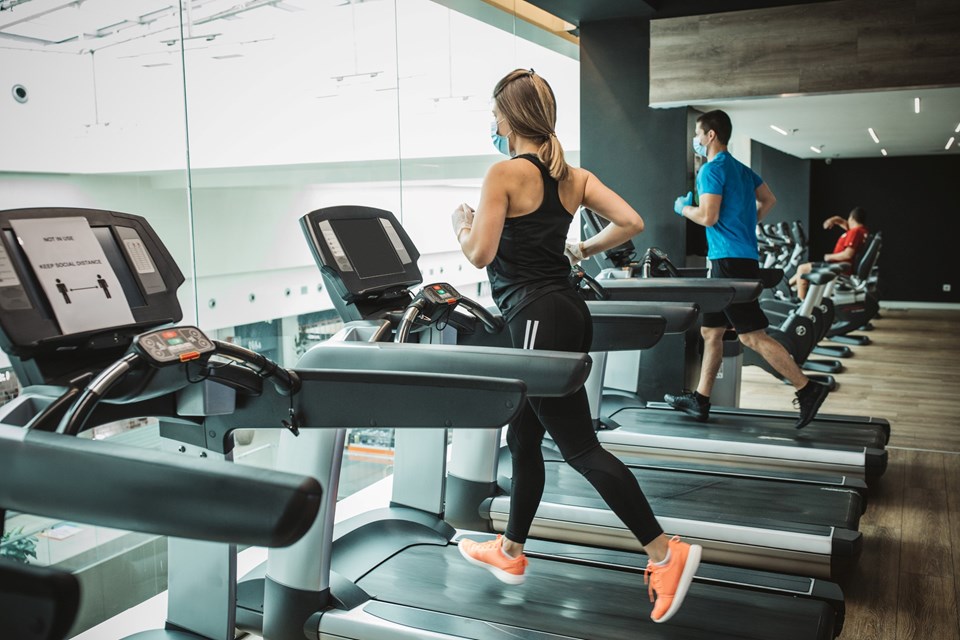 THE USE OF MASK IN THE SPORTS HALL IS A GREAT IMPORTANCE
Dr. Massimo Capelli said, "Even if they are working at the highest capacity, the effect of masks on the performance of athletes is very low, more importantly, they do not pose any health risks. Until vaccines are applied widely, the use of masks in the gym can prevent new epidemics, "he said.
However, the researchers emphasized that the findings of the study were valid for healthy people without a previous disease and that more studies should be done for lung and heart patients.
The researchers also reported that they were investigating how the use of face masks affected people's daily activities such as housework and climbing stairs.
Working as a psychologist at Grenoble University Hospital and not involved in the study, Prof. Dr. Sm Bayat said, "Your findings are positive. However, we cannot ignore that the research was done with a very small group, "he said.
CORONA VIRUS TEST WITH GARGARA