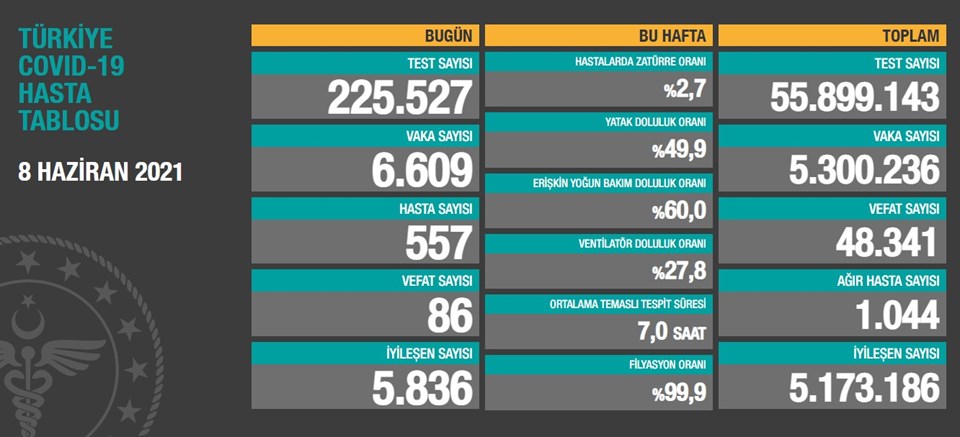 daily corona virus table…
Virus data for the last 24 hours have been announced. The daily number of cases, which had been at 5 thousand for two days, has risen to over 6 thousand again.
In the last 24 hours, 6 thousand 609 people were diagnosed with corona virus in 225 thousand 527 tests. The number of new patients showing symptoms was announced as 557.
The decline in the number of deaths continues. 86 people died in the last 24 hours due to the virus. This is the lowest number of deaths since March 18.
The number of seriously ill patients decreased by 6 people compared to the previous day and fell to 1,044. The number of those who recovered is 5 thousand 836.
Thus, the number of people diagnosed since the beginning of the epidemic increased to 5 million 300 thousand 236, and the number of those who died to 48 thousand 341.