According to a new study published by The Lancet, one of the most well-known medical journals in the world, it was announced that the B.1.1.7 variant, which was first defined in England, did not cause more serious diseases in hospitalized patients.
In the study published by the peer-reviewed medical journal, a group of 496 Covid-19 patients admitted to hospitals in England in November and December last year was analyzed, while the results in patients infected with the UK mutation named B.1.1.7 or other mutations were compared.
'NO DIFFERENCE BETWEEN BRITISH MUTATION AND OTHER MUTATIONS'
As a result of the study and analysis, it was found that there was no difference in the risk of serious illness, death, or other clinical outcomes between patients with B.1.1.7 (British mutation) and other variants.
"Our real-world data provides assurance that the conditions of patients hospitalized with B.1.1.7 are not significantly different from those who are not," the researchers said.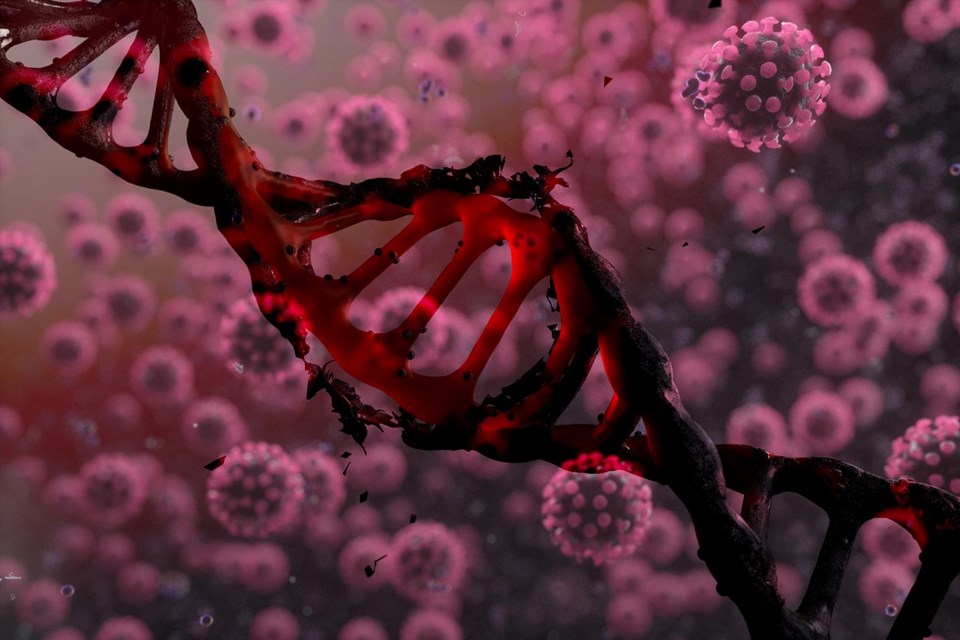 'THE VACCINES HAVE HIGH PROBABILITY TO BE EFFECTIVE'
A separate study published in the Lancet medical journal found that the rate of reinfection was not much different when compared to the British mutation and other variants, and therefore vaccines were more likely to be effective against the British variant.
'40 TO 70 PERCENT MORE INFECTIOUS'
British people had stated that the British variant was 40 percent to 70 percent more contagious than other variants, according to previous study.
The study published in the Lancet also confirmed previous findings that B.1.1.7 is more contagious.
Last day, the US Centers for Disease Control and Prevention (CDC) reported that the UK mutation cases known as B.1.1.7 became the most common corona virus type in the country.
FAHRETTİN KOCA: "85 PERCENT OF NEW CASES ARE UK MUTATION"
Minister of Health Fahrettin Koca, in his statement last day, declaring that they have detected a large number of mutant and variant viruses in recent weeks, "85 percent of new cases are caused by the UK mutation. This changed form of the virus is spreading faster than the first corona virus. this is the common type in the world "he used the expressions.