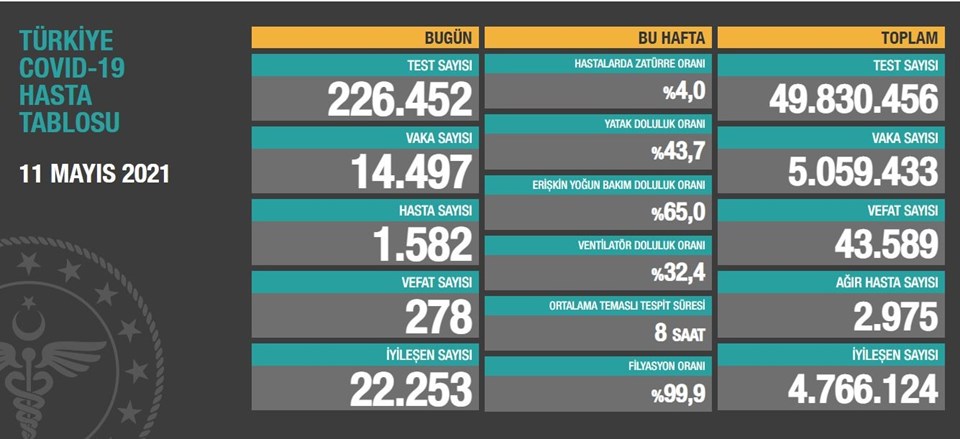 Daily corona virus table…
Turkey's daily corona virus table was shared at "covid19.saglik.gov.tr".
In Turkey, 226 thousand 452 Covid-19 tests were carried out in the last 24 hours, 14 thousand 497 people tested positive, 278 people died, the number of patients was 582.
In the last 24 hours, the number of 22 thousand 253 people who recovered with the end of Covid-19 treatment or quarantine increased to 4 million 766 thousand124.
Everything about the Corona virus outbreak is on ntv.com.tr
DAY DAY CORONA VIRUS SYMPTOMS