daily corona virus table…
Turkey Daily Coronavirus Table, shared from the address "covid19.saglik.gov.tr".
In the last 24 hours, 222 thousand 613 Covid-19 tests were carried out in Turkey, 7 thousand 656 people tested positive, 137 people died.
The number of serious patients was 1391, the number of people recovering from the end of the Covid-19 treatment / quarantine of 11 thousand 180 people increased to 5 million 94 thousand 279.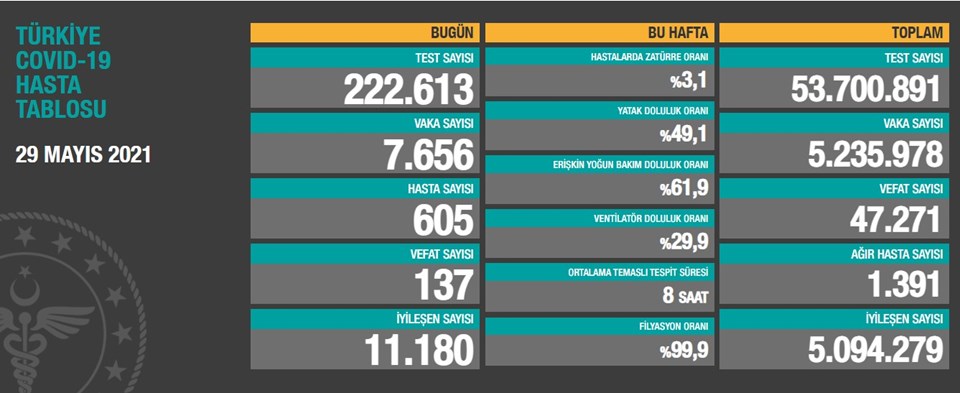 Everything about the Corona virus epidemic is on ntv.com.tr
DAY DAY CORONA VIRUS SYMPTOMS