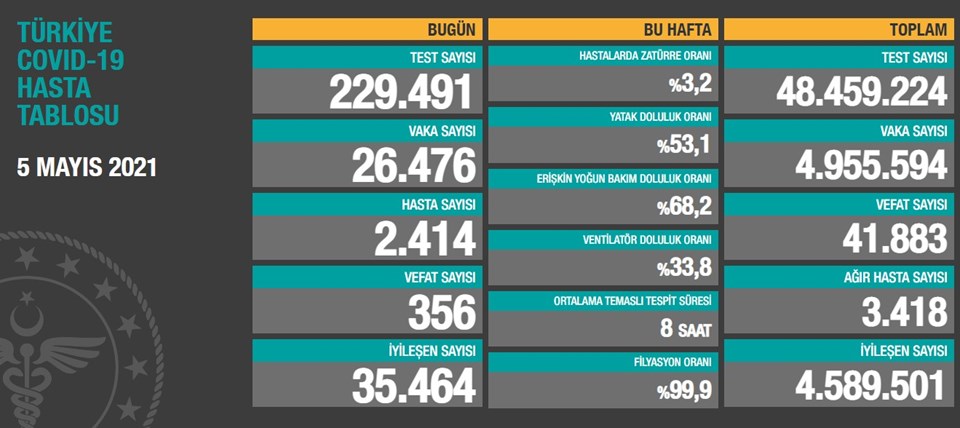 Turkey Daily Coronavirus TableShared from the address "covid19.saglik.gov.tr".
Accordingly, 229 thousand 491 Covid-19 tests were carried out in the last 24 hours, 26 thousand 476 people tested positive, 356 people died, the number of patients was 2 thousand 414.
In the last 24 hours, the number of 35 thousand 464 people recovering with the end of Covid-19 treatment or quarantine increased to 4 million 589 thousand 501.
The number of tests reached 48 million 459 thousand 224. The number of cases was 4 million 955 thousand 594, the number of deaths was 41 thousand 883, the number of seriously ill patients was 3 thousand 418.
According to weekly data, this week, the rate of pneumonia in patients is 3.2 percent, the bed occupancy rate is 53.1 percent, the adult intensive care occupancy rate is 68.2 percent, the ventilator occupancy rate is 33.8 percent, the average contact detection time is 8 hours, the radiation rate is percent. It was recorded as 99.9.
Everything about the Corona virus outbreak is on ntv.com.tr
DAY DAY CORONA VIRUS SYMPTOMS