According to the report of Meltem Özgenç from Hürriyet newspaper, during the pandemic period, the demand for food supplements and vitamins increased in order to strengthen the immune system of citizens. However, "Does everyone need vitamins and supplements?" The question is on the agenda. Nurten Saydan, President of All Pharmacist Employers Union, said, "Unfortunately, our country has turned into a dump in terms of supplements, vitamins and minerals. Every body's needs are different, "he said. Saydan told Hürriyet:
ULUORTA SOLD
"The unconscious use of these products, which are licensed by the Ministry of Agriculture and advertised and allowed to be sold uncontrolled on the internet and in markets, carries great risks. Although the Ministry of Commerce announced that the sale of mobile phones, electronics, furniture and tobacco products in chain stores will be banned, the sale of food supplements continues. Food supplements and vitamins that are unconsciously sold in markets, on the internet and even at monopoly dealers should be sold under the consultancy of pharmacists and not sold everywhere.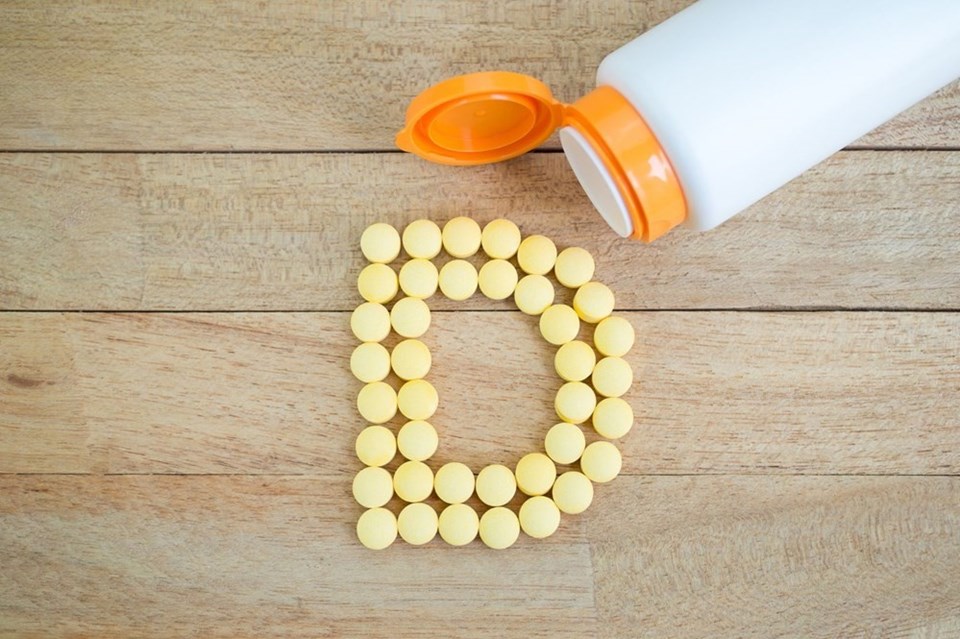 FOOD SUPPLEMENTS ARE DRUGS ALSO
Unfortunately, our country has turned into a garbage dump in terms of supplementary foods, vitamins, minerals and similar consumption products. Especially, their sales from markets and the internet have increased and reached dimensions that threaten public health. Food supplements in the form of medicines are presented to our citizens with advertisements without any control, without observing the storage conditions. Our citizens are encouraged by freely advertising these products through advertisements in the market, social media and online shopping sites. However, our pharmacists check the health information of citizens through the My Prescription Information System and the Medula system of the Social Security Institution and offer free consultancy services for such supplementary vitamins.
It should not be forgotten that supplements are medicines with a daily intake dose. All medicines, whether chemical or herbal origin, are the specialty of the pharmacist. Our pharmacies are the places where products for human health are protected and stored in the most reliable way by controlling the expiration dates of existing products as well as the temperature, humidity and other storage conditions controlled by the Ministry of Health.
SOME VITAMINS DISEASE TRIGGERS
Cardiovascular surgeon Prof. Dr. Stating that attention should be paid to the use of vitamins and nutritional supplements, Melih Us told Hürriyet:
"Vitamin supplements or nutritional supplements are not referred to as medicine. That is why it is supervised by the Ministry of Agriculture and Forestry, not the Ministry of Health. Most of these are uncontrolled products. Health problems may arise if some of these are taken too much.
MORE POISONS
Vitamin D, for example, is a measurable vitamin. If the person expends and uses it on his own, it becomes toxic. Unfortunately, vitamin D was recommended to everyone during the corona period. For this vitamin, its level in the body must first be checked. If our target is between 50-60, if it goes above 90, there is a state of toxicity. Especially diabetic patients should be careful. When he says 'benefit', it may be harmful.
DOCTOR ADVICE REQUIREMENT
Likewise, vitamin C is a water-soluble vitamin. It comes out in urine very quickly. For this reason, if vitamin C is to be given, dose adjustment is necessary. Dosage adjustment should also be made according to the disease and indication. All these products must be consumed with doctor's advice. The states about these products say, 'I am a guarantor for the vitamins produced by the pharmaceutical industry. I will check it, but I do not vouch for those bought from vitamin shops. ' There are huge grocery stores that sell an incredible variety of vitamins. Unconscious consumption is a big problem. These definitely have certain benefits, as an alternative they should be added to the classical treatment, but they should definitely be under doctor's control. In addition, they must be sold in a controlled manner. Under the counter production is also very high, especially from Slovenia. People should also look at where they are produced while buying them. "
CORONA VIRUS KAŞI MEDICINE HOPE