Researchers from the science company Applied Biology in the state of California, USA, warned that men suffering from baldness are 2.5 times more likely to be affected by severe Covid-19 than men with a full-haired head.
Male pattern baldness, called "androgenetic alopecia", appears as a common and genetic form of hair loss that affects approximately 50 percent of men over the age of 50.
Researchers found that male patients, a common biomarker linked to hair loss, appeared significantly more susceptible to severe corona virus infections. The team said the study's findings could open up new treatments for Covid -19, and possibly even new possibilities for a cure.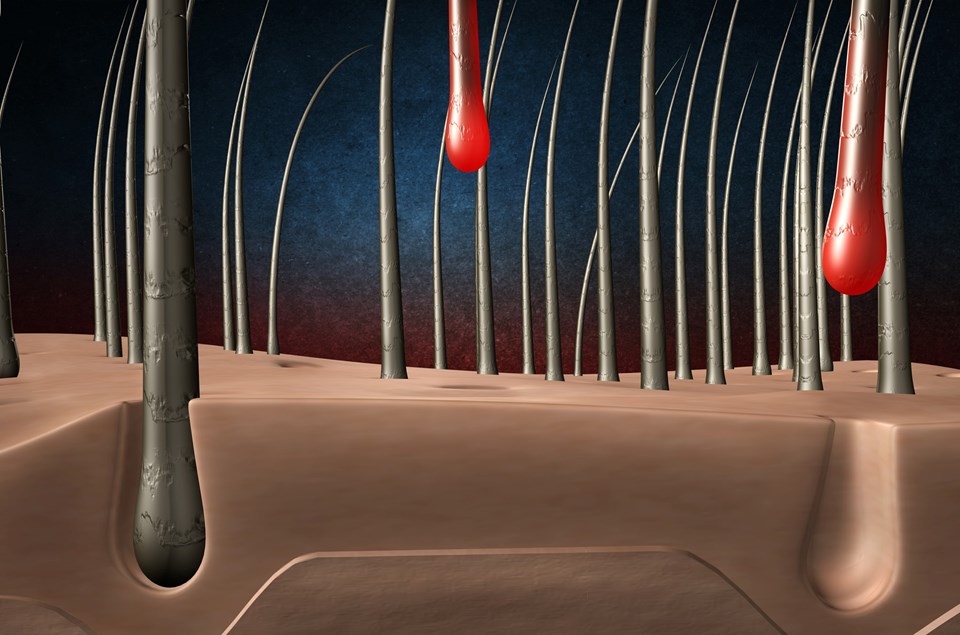 OVER PRODUCTION OF MALE HORMONE CAUSES FEATURE
Male pattern baldness is controlled by variations in the androgen receptor (AR) gene, which regulates how much male hormone (androgen) the body produces. Androgen production increases in men affected by baldness. This gene also controls other sex hormones including testosterone and androstenedione.
Androgen production also increases an enzyme known as TMPRSS2, which is thought to play a role in corona virus infections. It is stated that TMPRSS2 makes it easier for the body to enter the corona virus and therefore causes men to be affected by more severe Covid-19 than women.
Researchers examined the link between the AR gene and severe Covid-19 after observing that a disproportionate number of men with androgenetic alopecia were hospitalized with the corona virus.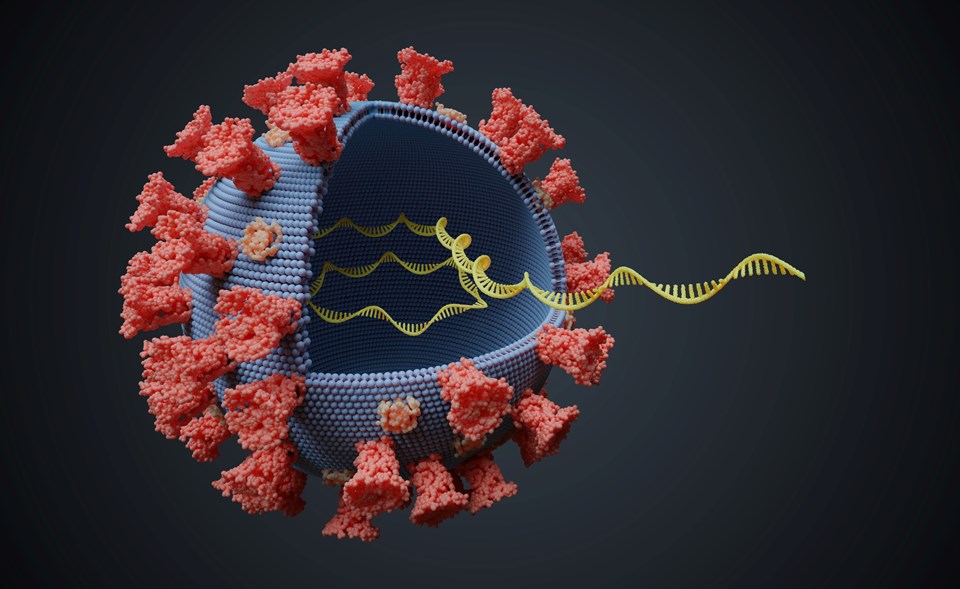 The team found that around 79 percent of men with particularly severe Covid-19 were affected by male pattern baldness.
As part of their study, scientists measured the length of the polyglutamine repeat (or CAG repeat) region in the AR gene in 65 men hospitalized with Covid-19, its link with both androgen production and male pattern baldness.
They found that men with an AR CAG repeat shorter than 22 nucleotides (molecules that make up DNA) were two and a half times less likely to be admitted to intensive care with Covid-19 than patients with a CAG number of 22 or higher.
CAN BE USED TO IDENTIFY MEN AT RISK OF INTENSIVE CARE
"Our data show that longer AR CAG scores are associated with more severe Covid-19 disease," said Andy Goren, co-author of the study. AR CAG shows that repeat length can be used as a biomarker to help identify male Covid patients who are most at risk for their ICU admission. "The identification of a biomarker linked to the androgen receptor is another evidence that emphasizes the important role of the male hormone in the severity of Covid-19 disease."
On the other hand, all the findings of the study will be presented at the European Academy of Dermatology and Venereology (EADV) 2021 Spring Symposium between 6 and 7 May.
EADV board member and Warsaw Medical University dermatologist Lidia Rudnicka said: 'This research demonstrates the scientific value of dermatology by providing basic information about the role of genetics and its connection with Covid-19 disease. "It is an excellent example of the pioneering research that will be exhibited at the EADV Spring Symposium this year".
FIVE EXAMPLES OF COMBATING DESERTIFICATION
Download the NTV application, stay up to date