Minister Varank visited Öztiryakiler company, which exports to more than 130 countries in the industrial kitchen equipment sector, within the scope of his program in Istanbul. During his visit to Varank, Deputy Minister Hasan Büyükdede and Öztiryakiler Deputy Chairman Tahsin Öztiryaki accompanied him.
Visiting the production and R&D areas of the facility with the accompanying them, Varank closely examined the local and nationally produced products in the factory and especially the vaccine storage cabinet prepared for sale abroad.
"THEY DESIGN INDUSTRIAL PRODUCTS BY TURNING STAINLESS STEEL INTO ART"
Mustafa Varank, in his evaluation after his visit, stated that Öztiryakiler is one of the biggest companies of Turkey in the field of industrial kitchen, "Our company produces many value-added products. A company that transforms stainless steel into art and designs and produces industrial products. Industrial kitchen. "There is not only the cooking part when we say". Besides, coolers, heaters, all cooking-related materials are included in it. "
"THEY CAN EXPORT TO MORE THAN 130 COUNTRIES OF THE WORLD"
Stating that Öztiryakiler is the registered R&D center of the Ministry, Varank continued his words as follows:
"In this R & D center, they produce the products they develop themselves and make their R & D in series and sell them to the world. 60 percent of their turnover is their exports. They can export to more than 130 countries of the world. I really did not expect such an investment before visiting the factory, I was very impressed.
When we look at 'What is the importance of R&D', this product (vaccine storage cabinet) is one of the best examples of this. You know, with vaccines, refrigerators that can cool above minus 80 degrees came to the fore. Here Öztiryakiler designed and produced such a cabinet very easily. This refrigerator is a cupboard that can store more than 140 thousand doses of vaccine. When we look at its dimensions, we are talking about a cabinet that can be used very easily in pharmacies and hospitals. This is what we mean by value added production. "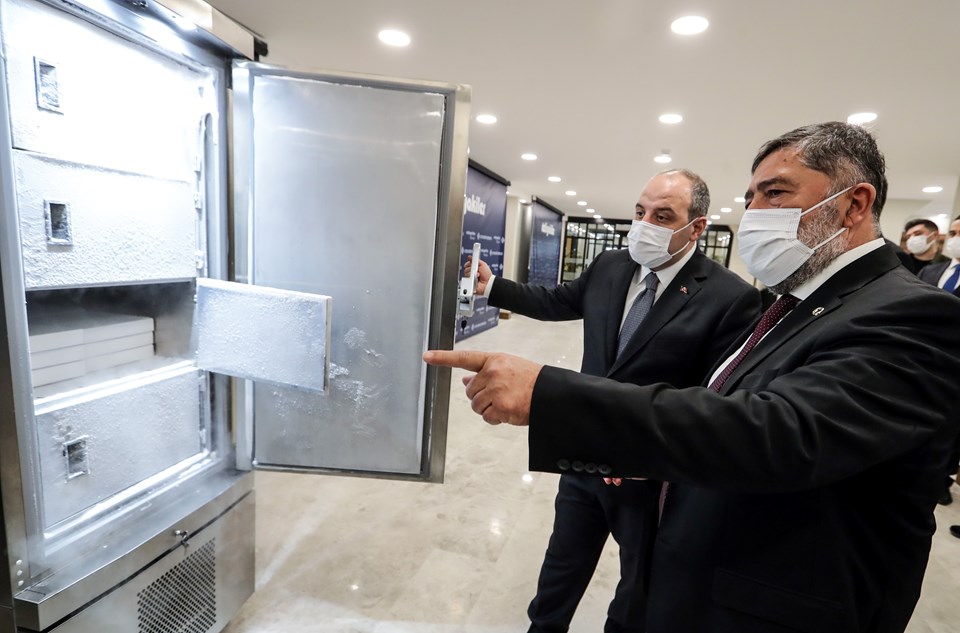 "WE WILL ACHIEVE IMPORTANT WORKS IN OUR DEVELOPMENT MOVE"
Industry and Technology Minister Varank reminded that Öztiryakiler has recently entered into a partnership with the Japanese and said, "One of the most important companies in the world operating in this field has become a partner of Öztiryakiler. The goal of our company is to be in the top 3 in the world in 10 years. "We will accomplish important things in our move to develop Turkey with value added production."
"CHEAPER THAN DOMESTIC PRODUCTION CABINET."
Öztiryakiler Deputy Chairman of the Board Tahsin Öztiryaki stated that they are very pleased with Minister Varank's visit and thanked them and said:
"Our future is in exports, making our own products. We fulfill the success in the defense industry on our own. We also serve the defense industry in a sense. This vaccine cabinet is much cheaper than its counterparts in the world and is ready to use as a domestic product.
We are ready, we did not do this for commercial purposes. We did it because it was called wardrobe. They said 'minus 85 degrees locker', 'we are a company that makes wardrobes, why don't we?' we set out and we did. Now, I would like to express that we are ready to do this as needed. "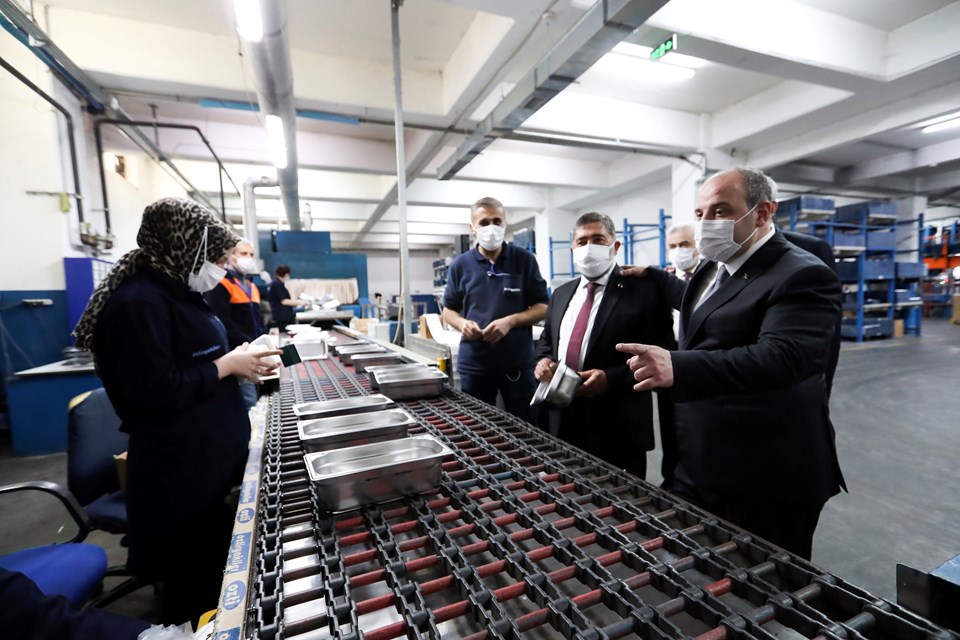 TAF'S MAIN SUPPLIER
Providing service in the field of industrial kitchen products and living units in the field, the company exports to more than 130 countries with more than 4,500 product types. It is also the main supplier of the Turkish Armed Forces (TSK).
MEETS THE NEEDS OF THE ARMY WITH MORE THAN 1,000 PRODUCTS
It develops and produces products to meet the rapid displacement of armies with living units in the field. Öztiryakiler, who designs trailers and container-type products, meets the needs of the armies in the field with more than 20 products including field kitchen, container kitchen, dishwashing room, oven, cold supply room, shower and toilet, laundry, water treatment and storage system, field hospital, morgue. .
Products such as operation centers, meeting and briefing rooms, communication centers, maintenance room and mobile warehouse are among the product range of the company.
In addition to the United Nations, the armies of many countries including USA, Italy, Russian Federation, Paraguay, UAE, Iraq, Qatar, Saudi Arabia, Azerbaijan, Georgia, Malaysia, Mauritania, Zimbabwe, Thailand, Turkmenistan, Morocco and Rwanda uses more than 1,000 products of the company.
Download the NTV application, be informed about the developments