Bazant and Bush developed a model to calculate the risk of getting Covid-19 indoors based on time spent indoors, air filtration and circulation, vaccination status, respiratory activity, mutated corona viruses and mask use.
Scientists said the 2-meter rule has 'no physical basis', because even if people are wearing masks, the distance does not matter, as the weather tends to constantly travel around the environment. According to the researchers, these findings suggest that if an area has proper ventilation, the facility can be safely operated even at full capacity, and there is no scientific support for reduced capacity in these areas.
However, as the corona virus first appeared in Wuhan, China in 2019 and spread to other countries, health officials announced quick measures to keep the virus away, and these measures included social distance.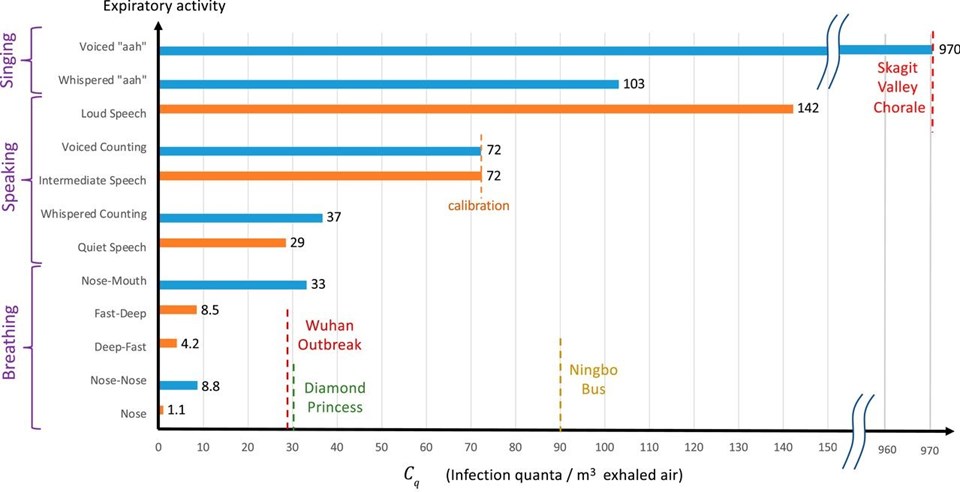 RESPIRATORY DROPPETS GO BEYOND TWO METERS
The American Centers for Disease Prevention and Control (CDC) recommends people stay at least 2 meters away, as the Corona virus travels with respiratory droplets inhaled from someone who is infected, but MIT argues that the distance is not important.
Within the scope of the study published in the Proceedings of the National Academy of Sciences (PNAS), the researchers categorized three transmission modes by stating that the corona virus can be found in different ways among humans: "Large droplet", "surface contact" and "airborne transmission".
The researchers said that the two-meter rule is great at reducing the risk of large drops, but drops emitted by respiratory events can travel a distance of more than 2 meters.
"We argue that the 2-meter rule doesn't do much good, especially when people wear masks," Bazant said in a statement on the subject. It doesn't really have a physical basis because the air a person breathes while wearing a mask tends to rise and descend elsewhere in the room, so you're at risk wherever you sit. "These microscopic liquid drops are released while breathing, talking, coughing and other respiratory activities, and they can rise and travel throughout the room as they are hotter than the person's body temperature.
THE AMOUNT OF TIME SPENT IN THE INDOOR AREA WHICH IS IMPORTANT
On the other hand, the authors of the study discovered that the factor that keeps people safe from Covid-19 is not social distance, but the amount of time they spend in a confined space.
Bazant said, "What our analysis continues to show is that many areas that have been closed do not actually need to be closed. Restaurants etc. where there is good ventilation and the amount of time people spend together. places can be safely operated even at full capacity. "There is almost no scientific support for reduced capacity in these areas".
CORONA VIRUS SPREADED THAT TO THE WORLD