It was claimed that Mustafa Yalçın (35), an assistant doctor at Uludağ University Faculty of Medicine, who left the house saying 'I am going to ski' in Bursa and committed suicide the previous day, mentioned the mobbing he experienced at work. After Yalçın's death, healthcare workers asked for an end to the abuse they were subjected to by sharing the label 'mobbing is murder'.
Assistant and intern doctors complain that they are exposed to mobbing by their senior colleagues, while teachers say the seizure burden faced by residents in the first years was debilitating.
NTV reporter Melike Şahin talked about the issue with the Deans of Cerrahpaşa and Istanbul Faculty of Medicine, where nearly 2,000 assistant doctors work.
There are 1000 assistant doctors in Istanbul Medical Faculty and 600 in Cerrahpaşa Medical Faculty.
Istanbul Medical Faculty Dean Tufan Tükek said, "This is not different from the commando training, the only difference is that it is a long-term commando training. Think of it as a 5-year commando training. They can actually face 36 hours of working time. The next day it is really difficult to have a 36-hour watch with a short rest. For this, you need to have nerves of steel. Master-apprentice relationship is a very important training model in specialty education. Therefore, if you do not get along with your master or your elders, you cannot learn this job well. Therefore, if the children are really insulted, they are exposed to distress and their professional development is not hindered. "This is something that should not happen, of course, but we hear it occasionally, too, there are many assistants and clinics."
Cerrahpaşa Faculty of Medicine Dean Sait Gönen said, "Everyone here needs to be empathetic. An assistant cannot keep 15 or 10 shifts a month. Seizure should be a part of the training, but in humanitarian conditions. While everyone works 150 hours a month, the assistant should not work 300 hours. Of course, the professor's experience. "Knowledge is extremely important in the training of the assistant, but none of us should use it as a weapon against the assistant or the intern doctor. When we look from the big window, we are all colleagues," he said.
Both deans say that residents who are mobbed must first report their complaints to the faculty management, and if they cannot find a solution, the medical specialty board.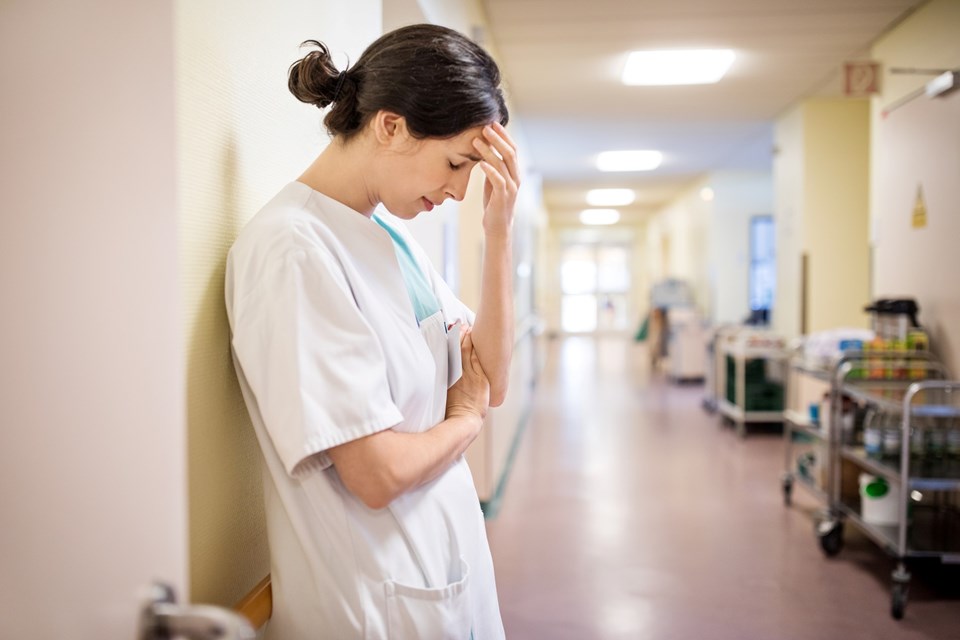 "I WAS STAYING"
Speaking to Milliyet newspaper, FD (30), an assistant doctor at a state hospital in Antalya, described the mobbing he was subjected to as follows: "I work as an assistant in the surgery department and I am constantly in operations. There is an incredible hierarchy here. We are particularly exposed to heavy psychological harassment by experts. These harassments can reach severe insults. I've been having trouble with an expert for a long time. Although I told our head of the department, nothing was done. 2-3 weeks ago, I darkened my eyes and said that I would file a mobbing case. This was focused on. I understand so well the situation of the doctor who took his life, believe me, I came to that point. I thought of killing me. I traveled for months with a petition for resignation in my pocket. "
"UP TO OUR BOTTOMS"
E.Ö., an assistant doctor in a hospital in Kayseri. (29) said, "I understand that doctor very well. Sometimes we can feel the mobbing up to our bones. A friend of mine stopped working as an assistant just because of mobbing he had seen. We are faced with insulting discourses. We are on duty for 36 hours, our workload is too much ".
ZT (27), who works in a public hospital in Izmir and said, "I am also dissatisfied from living in the profession due to the hospitalization," said: "I was subjected to bullying both as a student and in the internship process. I experienced the most pain during the gynecology internship process. The female assistants of the same sex were scolded on unwarranted local grounds. They do their own special work such as receiving cargo. One of the assistants prevented me from watching and learning about birth. My enthusiasm was broken, I was exhausted early. There is a lot of seniority mobbing. That's why I don't study for the specialty exam. Because I know that I will not be happy wherever I go and I have no strength to endure it. "
"PRINTING AT THE BOTTOM"
Germany Bonn Rheinische Friedrich-Wilhelms University Neonatal and Pediatric Intensive Care Department Professor, who has connected the continuation of mobbing to the military hierarchical order established in universities and training hospitals for years. Dr. Soyhan Bağcı said, "This order works for everyone. Because the top ones want as little problems as possible to be reflected on them. That's why he insists on this to the first one under him, the one below him. The bottom ones feel the pressure of everyone on their shoulders, "he said.
THE MOST MOBBING IN HEALTH
İlhan İşman, President of the Anti-Mobbing Association, said, "When we look at 170 numbers, we see that you are in health most of all mobbing. Previously, doctors had trouble for similar reasons. The health sector itself is a stressful sector. Although you have studied, there is a master-apprentice relationship that the profession brings. The primary cause of mobbing is bad management. The second reason is that corporate culture is not formed. And a narcissistic personality. We see this especially in doctors. " "said.
"THERE IS A MILITARY ORDER"
Turkish Obesity Surgery Foundation President Prof. Dr. Oktay Banlı complained about the discrimination his daughter, who started working as an intern, was faced by her colleagues. Prof. Banlı said, "Medicine is a job that is learned through master-apprentice relationship. You cannot get up and learn about an operation, emergency treatment, or patient evaluation from the book. So you have to learn from someone more experienced than you. You learn most practical information from them. But it should not be abused. 'You will do whatever I say, as if you will keep watch as long …' There is a military order in surgery. There are seizures in the hierarchical system. Therefore, a hierarchy is formed within the assistants. The important thing is not to reflect this on the work done. It is necessary to make these young people love the job. If it goes on like this, we will not be able to train good and qualified surgeons over time. "We have brilliant young people who left their assistantships due to mobbing."