Professor of the Department of Clinical Vascular and Interventional Radiology of Mayo Clinic, director and founder of the Minimal Invasive Therapeutic Laboratory. Dr. The team led by Rahmi Öklü has developed a new ionic liquid (liquid salt) formulation that destroys cancerous tissue.
Explaining his work that had a great impact to the Hurriyet planet, Prof. Dr. Rahmi Öklü reminded that the biggest problem in cancer treatment is delivering the drug to the tumor. Öklü stated that, in traditional methods, high doses of medication are given to reach the tumor and remain in it, but these usually flow quickly and cause side effects in the patient.
LOW RISK OF REPEAT
Emphasizing that the drug cannot penetrate the tumor and stay there, it cannot do its job. Dr. Öklü said that their approach uses a liquid that not only kills the tumor but also spreads the drug and keeps it there for up to 28 days. The Turkish professor stated that this approach may also reduce the likelihood of cancer recurrence.
Prof. Dr. Öklü explained his method as follows: "You can inject this under ultrasound. No fancy, expensive equipment, setups, materials. Only ultrasound and a needle are needed. Another effect is that high levels of T cells, the important cells of the immune system, come to the treatment areas. This is important. This also provides an excellent time to do immunotherapy. Today, we will be able to increase the insufficient effectiveness of immunotherapy for solid tumors with this method. "
HOPE FOR LIVER
Stating that the method they developed is also hope for liver cancer patients awaiting transplantation, Prof. Dr. Rahmi Öklü continued as follows:
"Current therapy involves ablation, which involves warming or cooling the tumor or infusing radioactive particles into the arteries of the tumor to destroy cancer cells and keep patients within a transplant criteria. You can do a microwave ablation and basically burn the tumor, but this is usually not an option if the tumor is close to the heart or other important structures. And sometimes it is difficult to find the blood supply of the tumor for radioactive infusion. Our method can be a hope for these patients. "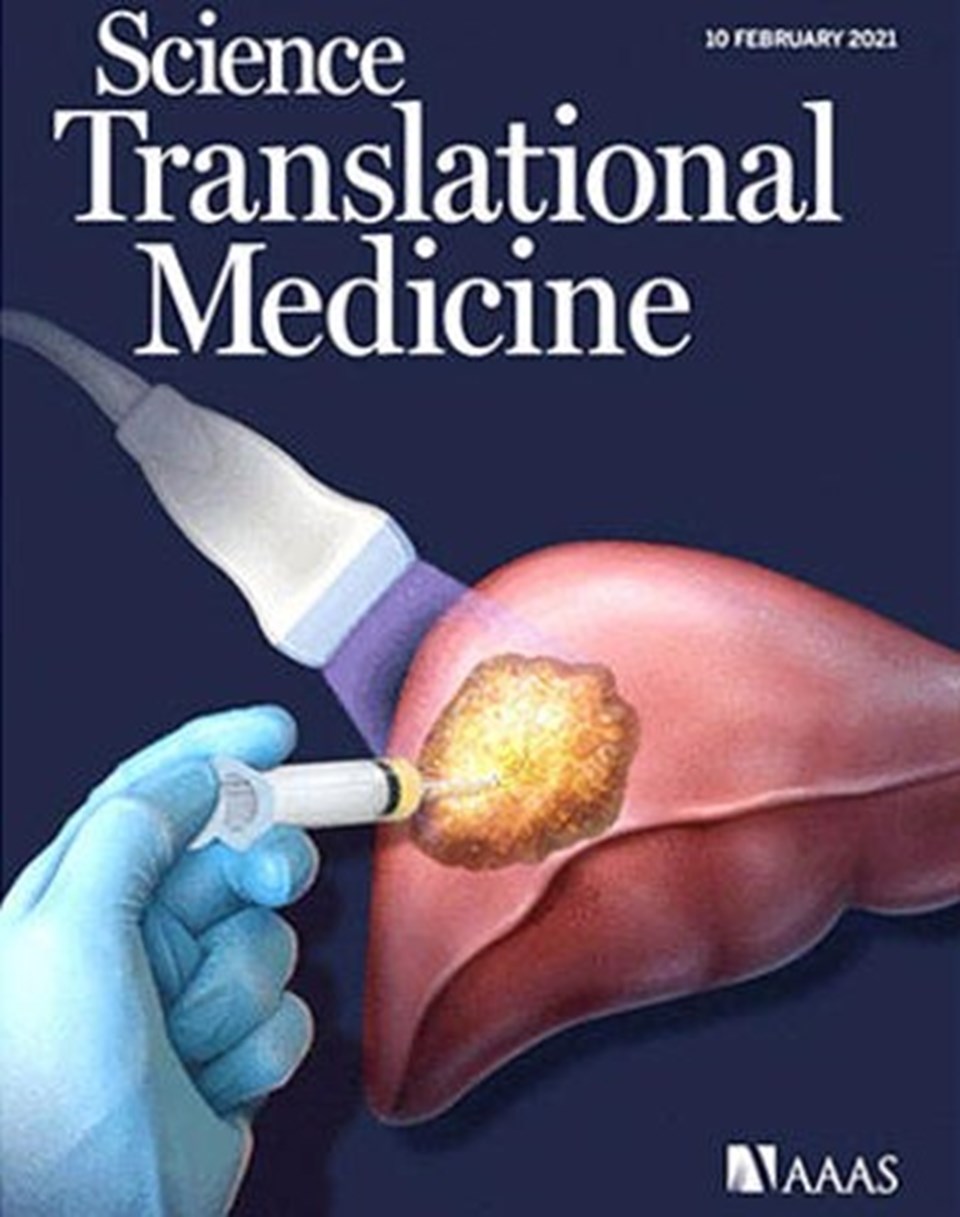 The study was announced on the cover of the medical journal 'Science Translational Medicine'.
INCLUDED ON HARVARD'S SITE
The website of the Harvard University School of Engineering and Applied Sciences (SEAS) announced the scientific discovery as an important development in the fight against cancer. "This invention means a new hope for patients waiting for liver transplantation. The problem that prevented cancer drugs from reaching the tumor for a long time may have been solved "expression was used.
VIDEO: HOPE FOR BLOOD CANCER FROM TURKISH DOCTOR