It was stated that a new antibody drug developed by British pharmaceutical giant GlaxoSmithKline (GSK) and US Vir Biotechnology could be one of the effective weapons in the fight against the corona virus. In the announcement made by the two companies, it was stated that the third stage clinical trials of the monoclonal antibody drug VIR-7831 have been completed. It was announced that the drug reduced hospitalization (severe illness) and death due to Covid 19 by 85 percent.
The companies stated that the drug's "high effectiveness" means that adults who are more at risk from Covid-19 can stop hospitalizations with early treatment.
IT IMPACTED AGAINST MUTATIONS
Glaxo and Vir also provided data showing that antibody therapy is active against variants occurring in the UK, South Africa and Brazil. Companies are also examining different methods of delivering the antibody and will launch another trial to investigate whether the drug can prevent Covid-19 in non-infected high-risk adults.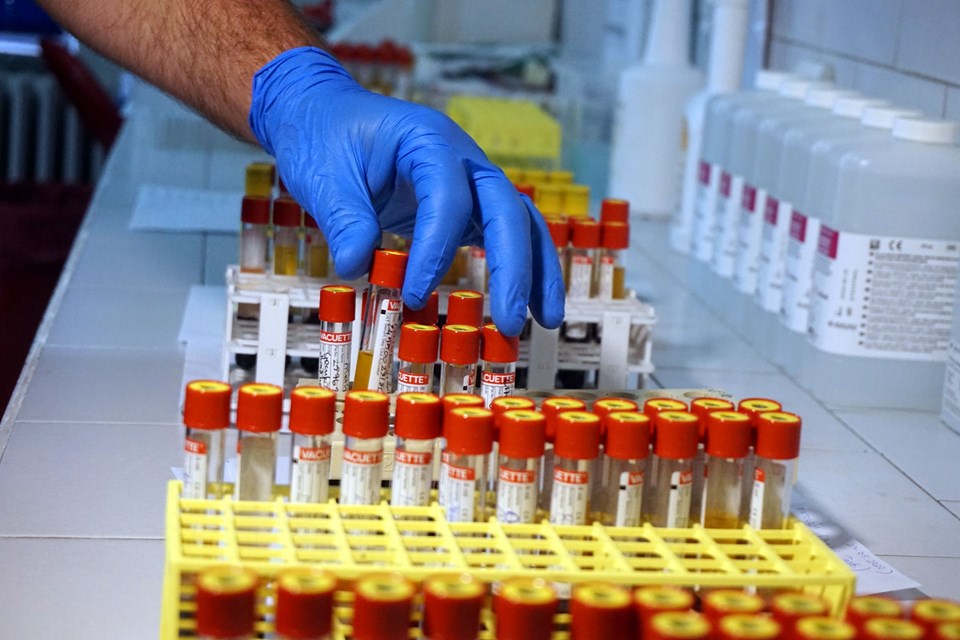 TO APPLY TO FDA FOR EMERGENCY USE APPROVAL
On the other hand, pharmaceutical companies announced that, based on the success of the trial, which examined data from 583 patients, the treatment would seek emergency use approval by the US Food and Drug Administration (FDA) in other countries.
Stating that "its exciting data brings antibody therapy one step closer to delivering an effective new solution to patients all over the world," said George Scangos, CEO of Vir, "VIR-7831 can prevent the most severe consequences of Covid-19 and proved its potential to protect against existing variations.
GSK chief science officer Hal Barron said the work was encouraging.
GK'S PROFIT INCREASED BY 24 PERCENT
On the other hand, Barron announced in February that the company's net profit increased by almost a quarter last year. GSK said its profit increased 24 percent in 2020 to £ 5.7 billion (approximately 59 billion 340 million lira). He reported that their revenues increased by a percentage to £ 34 billion (approximately 355 billion Turkish Liras).
In October, former US President Donald Trump's use of monoclonal antibodies, which are also used in the treatment of Covid-19 and thought to have a vaccine-like effect, according to a study, came into play on the issue that corona virus vaccines may not be sufficient at the global level. Two drugs previously developed by Elly Lily and Regeneron received emergency use in the US last November.
WHAT IS MONOCLONAL ANTIBODY?
Antibodies can be described as "fighters of the body's immune system". When the corona virus or any other pathogen enters your body, the antibodies stick to the spiny tips of the virus, preventing it from entering healthy cells. But the human body produces many different types of antibodies. The strongest of these are called "inactivating antibodies." Scientists eliminate these antibodies and choose the strongest ones, then these antibodies can be produced in large quantities in the lab.
Antibodies obtained by this method are called monoclonal antibodies or mAbs because they are cloned from a single antibody cell.
CORONA'YA KAŞI MOLNUPİRAVİR
Download the NTV application, be informed about the developments