A new study conducted in China looked at 1,655 people hospitalized due to Covid-19 in the city of Wuhan, where the corona virus epidemic occurred. Scientists reported that 359 of these patients (22 percent) continued to have hair loss problems after six months.
LOSS OF HAIR LOSS FOR MORE THAN 6 MONTHS CAN SIGN A SERIOUS PROBLEM
The authors of the study, whose findings were published in The Lancet, stated that hair loss is a normal psychological reaction following stressful events and disappears after a short time. However, the researchers stated that hair loss that lasts more than 6 months can be alarming, and this is evidence that Covid-19 causes serious conditions such as alopecia (patchy hair opening).
As part of the study, Covid-19 patients discharged between January 7 and May 29 at Jin Yin-tan hospital in Wuhan were followed for six months. During this period, the patients were asked about their symptoms, blood tests were performed regularly and various physical examinations were performed.
Researchers found that those who beat Covid-19 mostly suffered from conditions such as fatigue, muscle weakness, difficulty falling asleep, anxiety or depression. However, hair loss was also one of the main symptoms they discovered.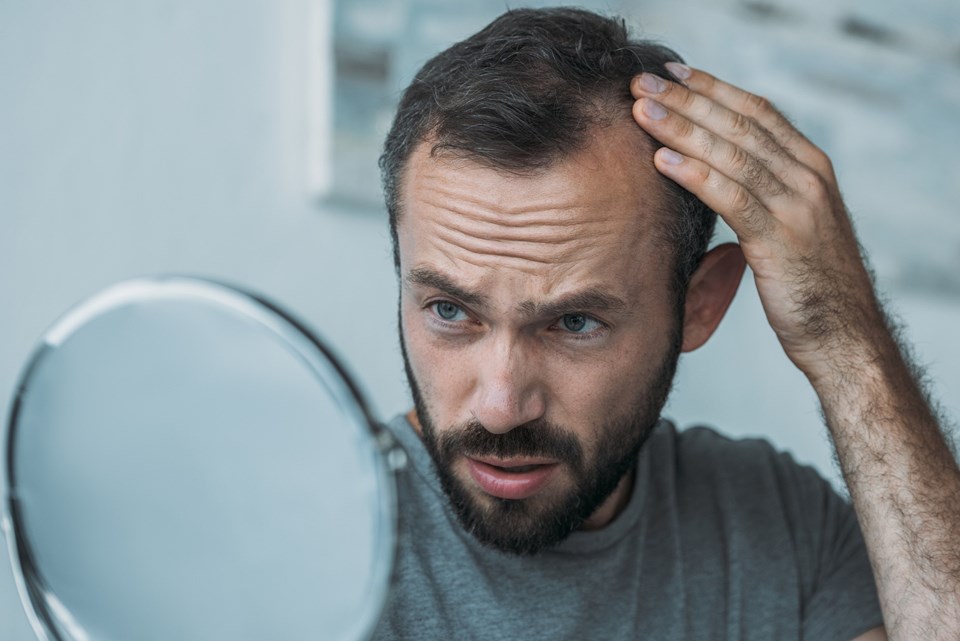 The results showed that 63 percent of the subjects studied experienced fatigue or muscle weakness, 26 percent had trouble falling asleep, 23 percent had anxiety or depression, and 22 percent experienced hair loss.
Researchers of the Chinese Academy of Medical Sciences said, "The purpose of our study is to explain the long-term health problems experienced by Covid-19 patients discharged from the hospital. As far as we know, it is the study with the widest time span of our research done with adults who have ever burned Covid-19 ".
WHAT IS LONG COVID?
Thousands of people recovering from the new type of corona virus (Covid-19) continue to struggle with symptoms that make it difficult to return to their daily life after months. The condition that occurs when patients report many symptoms of chronic fatigue and cognitive problems is called "long-term Covid".
Long-term symptoms of Covid-19 include "fatigue", "hair loss", "heart rhythm disturbance", "cognitive problems", "headache", "muscle pain", "difficulty breathing", "focusing problem", "chills". and symptoms such as chills, "insomnia", "hallucinations", "diarrhea" and "high fever". Researchers believe these symptoms are the 'after effects' of the corona virus due to damage to organs, immune system and nervous systems. Doctors, on the other hand, liken it to postpolio syndrome, a poorly understood condition that can develop more than ten years after the initial infection.
CORONA VIRUS SPREADED THIS TO THE WORLD