The new findings of the study called Recovery Trial, which tested research on Covid-19 patients from March 2020, emerged.
It was announced that the tocilizumab drug used in the treatment of inflammatory joint rheumatism was effective in the treatment of Covid-19.
According to the research conducted at Oxford University, it was found that the drug reduced the risk of death in severe Covid-19 patients, while shortening the recovery period and reducing the need for oxygen support.
More than 4 thousand people took part in the study
In the study conducted by researchers from Oxford University, in the study conducted on more than 4 thousand people with Covid-19 patients, half of the patients were given steroid medication, and the other half was given tocilizumab, an inflammatory joint rheumatism drug.
While the death rate in 28 days was 29 percent in people who took tocilizumab, the death rate in the other group was 33 percent. It was also noted that the drug reduced the likelihood of connecting to the respiratory device or dying from 38 percent to 33 percent, while it reduced the death rate in patients connected to the respiratory device by half.
'ONE IN EVERY 25 PEOPLE CAN BE SAVED'
"We now know that tocilizumab, the inflammatory joint rheumatism drug, is effective in the treatment of Covid-19," said Peter Horby, professor of infectious diseases at Oxford University and lead investigator of the RECOVERY trial.
"One more life can be saved for every 25 patients currently being treated with tocilizumab alongside dexamethasone, a cheap steroid drug that is currently routinely administered," Horby said.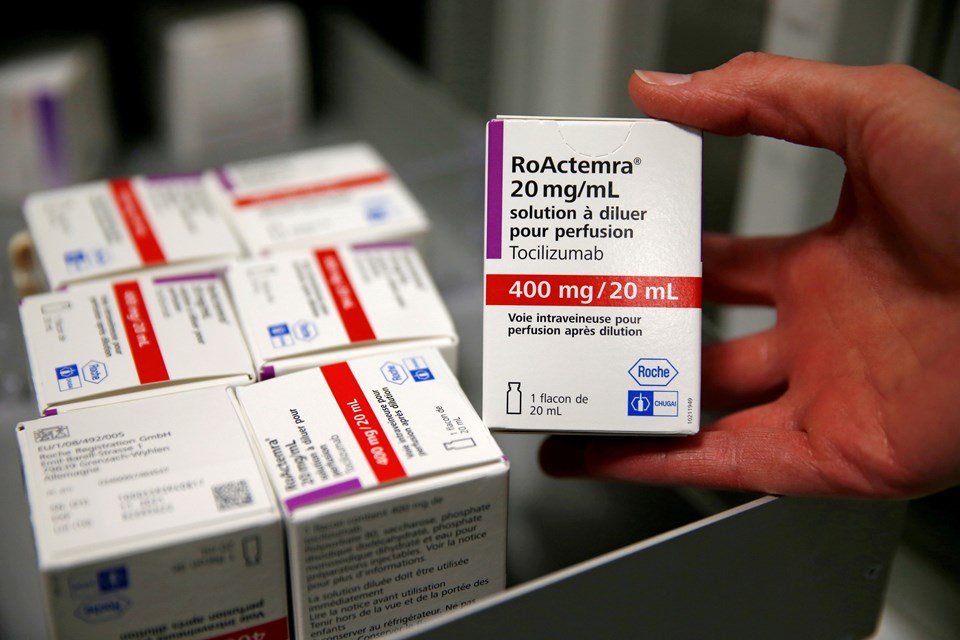 UK NHS DIRECTOR: A NEW THRESHOLD
It is stated that the first results of the study will soon be published in a refereed medical journal, while the British National Health System (NHS) medical director Prof. Stephen Powis said that these findings are a new threshold in the fight against Covid-19, while the drug can reduce the risk of death and shorten the recovery time, as well as prevent the need for patients to be taken into intensive care.
Coleman, who recovered after the treatment of 62-year-old Wendy Coleman, who was hospitalized with severe Covid-19 at Chesterfield Royal Hospital last year, said, "I was having a hard time breathing and I was about to be taken to the intensive care unit. it has gotten better ".