In a new study by Doctor William James and his team from Oxford University in the UK, it was found that people with two doses of Pfizer / BioNTech vaccine had strong T cell responses against the UK and South African variants of the new type of corona virus.
However, it was thought that mutations that appeared in the UK, South Africa and Brazil, which were thought to be 70 percent more contagious, could escape vaccines. However, the latest study shows that this is unlikely.
It protects 90 percent of those who have two doses of vaccine against both variants
Unlike the previous studies, the pre-edition published in the journal "researchsquare", samples from people with the Pfizer / BionTech vaccine were tested not only against mutated parts of the corona virus, but against all variants of both the UK and South Africa. The results showed that 90 percent of people who received two doses of mRNA vaccine were protected against both variants.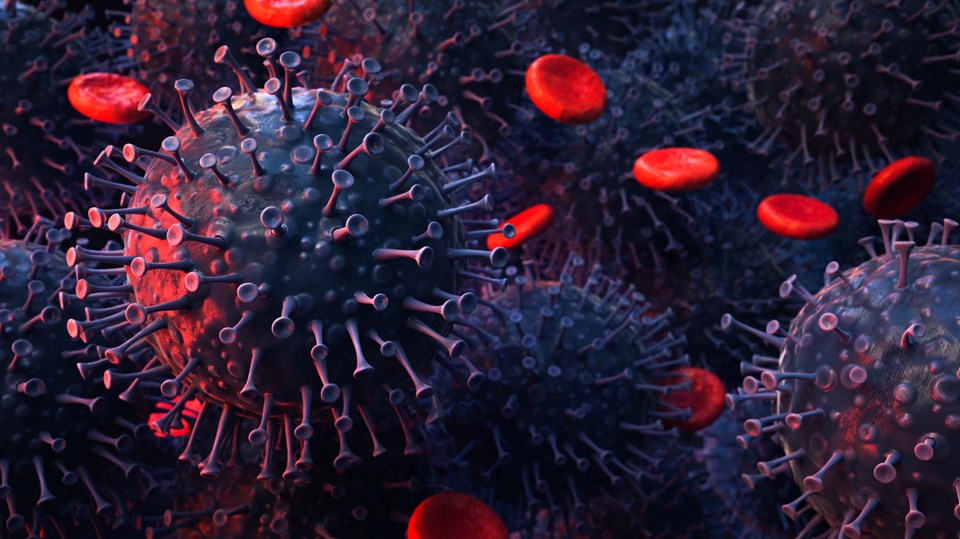 T-CELL IMMUNITY ARISES AFTER THE FIRST DOSE
On the other hand, the researchers said that after the first dose of vaccine, human cells were protected against the original corona virus form, but antibodies were weaker against the UK variant and could not inactivate the South African variant. However, it was explained that the vaccine triggers strong T cell immunity regardless of which variant is the target.
Stating that the direct purpose of vaccines is to teach the body to make antibodies that can neutralize a virus (or another pathogen), experts said that T cells triggered with the first dose can prevent the deadly Covid-19 disease.
" The first dose may not protect you from infection, but it will likely make it much easier for your immune system to respond well next time, " James said on the subject. "We think this is why the second dose produces such a strong antibody response, because the T cells are already there and ready to react."
"WE WILL BE IN A MUCH BETTER CONDITION IN THE SUMMER"
James also stated that the Pfizer / BioNTech vaccine can protect people who have previously caught Covid-19 against mutated corona viruses, "We are quite confident that those who have the vaccine will be protected against South African and UK variants. The virus has not completed its evolution, but as long as vaccines are released and people get second doses, I think we will be in a much better position in the summer than we are now, "he said.
How will it affect the mutation epidemic?