In 2018 Neşe Aygün, Nurse at Çorum Hitit University Erol Olçok Training and Research Hospital (30) filed a criminal complaint after being threatened and insulted by an unknown patient for unknown reasons.
Çorum Chief Public Prosecutor's Office launched an investigation against the suspect for 'assault', 'insult' and 'threat'. Since the crime was within the scope of the crimes related to the complaint, the prosecutor's office sent the file to the Conciliation Office.
200 PAJAMAS DONATION TO PATIENTS
The mediator, who took action, met with 2 parties. Victim complainant nurse Aygün stated that the suspect would compromise in exchange for donating 200 pajamas to male and female patients in the hospital.
With the suspect accepting this offer, the parties agreed. The suspect, who handed over the pajamas to Aygun with compromise and donation, escaped trial.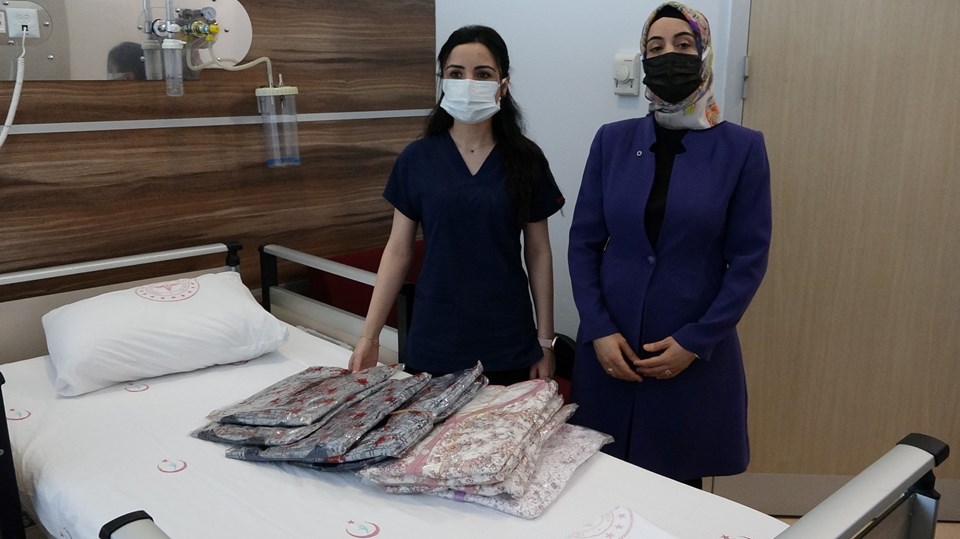 " I WANTED TO SUPPORT THEM "
Speaking of compromise Neşe Aygün "I have been working here for 5 years. Considering my job and my hospital, I accepted the compromise and asked the hospital to donate pajamas. We are in contact with our patients for 24 hours. I wanted to do something for our patients. I wanted to support them and made such a request. We are trying to be life for people. Sometimes we die. Our patients are our own family. Let them see us like that, they should not use verbal or physical violence, "he said.
Health Care Services Manager Şennur Şimşek "Our friends are patiently trying to do their jobs in the best way possible. I thank him very much. He is a hard-working friend of ours who always thinks of his hospital, not himself. For this reason, we wanted to give him a certificate of appreciation as a hospital, "he said.
VIDEO: ATTACKING DOCTOR THAT MAKES MASK WARNING