Health Minister Fahrettin Koca stated that the number of cases decreased in Edirne, where he came the previous day, and said that 98 filming teams were working in the field. Koca said, "The number of cases in Edirne has decreased by 50 percent in the last week. Our bed occupancy rate in Edirne is 52.1 percent. Our intensive care occupancy rate is 66.7 percent. The vaccination rate of our citizens in Edirne is 88 percent, "he said.
The rate of cases in Edirne decreased from 563.83 to 340.88 in the case map announced by the Ministry between April 24-30 according to a population of 100 thousand by provinces.
In the city where the number of cases decreased, measures were tightened in full closure. As the number of people going out on the pretext of shopping increased with the warming weather, the police took strict measures in front of the markets except for certain points. Those who went to the markets outside the walking distance were determined one by one and a fine was imposed.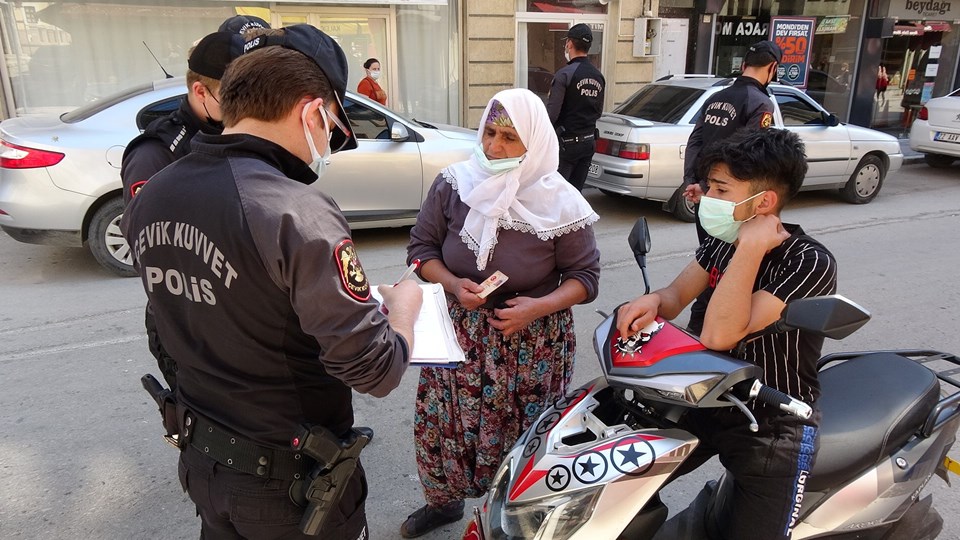 'THE CHILD IS NOT MY, YOU DO NOT WRITE A PENALTY'
The police, who saw a woman with a pram in front of the market during the inspections on Balıkpazarı Street in the city center, said that it was forbidden to go out with the child. The woman stated that the child does not belong to her and said, "I came for shopping, the child is not mine, his mother is shopping. He left me entrusted to me. You cannot write me a penalty," he said. Thereupon, the police waited for the child's mother to arrive. This time, the police said to the mother, "You can't go out with the child." Thereupon, the mother replied, "I have no one to quit. His father is at work, so I had to bring it with me". The police imposed a fine on the mother.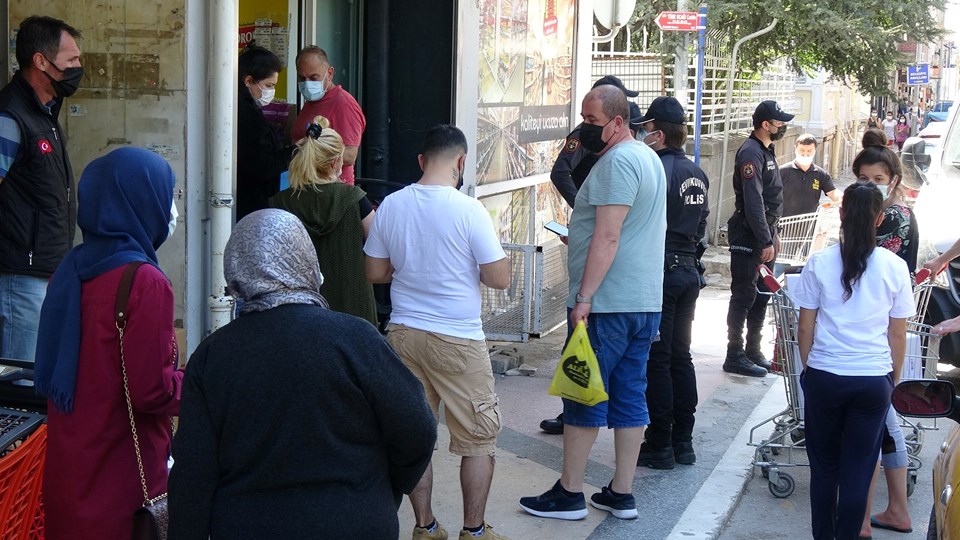 'Let me be a victim, do not write a penalty'
Police stopped a woman who came to the market with an electric bicycle her grandson used to use. The police said that the child who rides the bicycle is under age and that he is forbidden to go out, and that he will be punished. On the other hand, the woman said, "Please do not be punished. My grandson brought me with his bike because my feet hurt. If I was a victim, do not write a penalty." The police issued a report and sentenced the child back home.
Police teams, who continued their controls in front of the markets, kept holding on to those who went to the markets outside of walking distance.