Health Sciences University (SBU) Hamidiye Faculty of Dentistry Head of Endodontics Department. Faculty Member Dursun Ali Şirin and Hamidiye Medical Faculty Medical Biochemistry Faculty Member Assoc. Dr. An interesting study was conducted by Fatih Özçelik. Accordingly, the relationship between corona virus and oral health was examined.
It was observed that the disease was more severe in people with poor oral health. The study, whose results were published in international scientific journals, also received citations from Germany and Japan. In addition, a compilation on this subject has been published by two different UK-based publishing organizations, and the book section will be published in a short time.
WEAKEN THE IMMUNE SYSTEM
Providing information about the study, Dr. Faculty Member Dursun Ali Şirin stated that the poor oral and dental health negatively affects the general health of the body, including the cardiovascular system, and the immune system.
Şirin said in her research that they focused on the relationship of this situation, which causes chronic diseases by weakening the immune system, with corona virus symptoms.
Stating that patients who had Covid-19 with serious complications and lost their lives are mostly people with a weak immune system, severe systemic diseases such as lung diseases, obesity, diabetes, hypertension, Şirin said, accordingly, there is a relationship between tooth and gum diseases and systemic diseases. He explained that there is a lot of evidence that the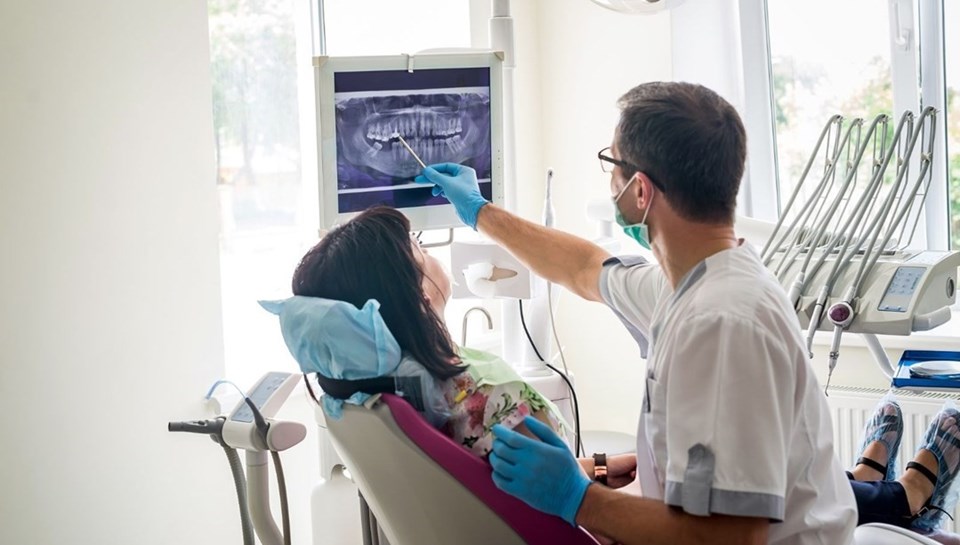 "The oral cavity is a resource that hosts respiratory pathogens and patients with periodontal disease are more likely to develop pneumonia than healthy individuals. Therefore, we think that improving oral and dental health can reduce the severity of Covid-19 symptoms," said Şirin.
THOUSAND 516 PATIENTS BETWEEN 20 AND 65 YEARS ARE EXAMINED
Stating that 1516 Covid-19 patients diagnosed with the PCR test between the ages of 20 and 65 were included in the study by scanning their oral examination records and panoramic x-rays, Şirin said:
"We have developed a dental damage scale as a radiographic indicator of oral and dental health by examining the dental radiological images of all patients and evaluating them in terms of tooth decay, periodontal bone loss, chronic tooth root infections and all the treatments they have undergone. We divided it into 4 groups as moderate and severe.We then compared these groups with clinical findings to understand how they passed the Covid-19 disease. When we compared the data statistically, we determined that the group with severe dental damage, that is, the worst oral and dental health, had more severe Covid-19 disease. This group is the same At the time, it was the group with the highest number of chronic diseases, average age and deaths. "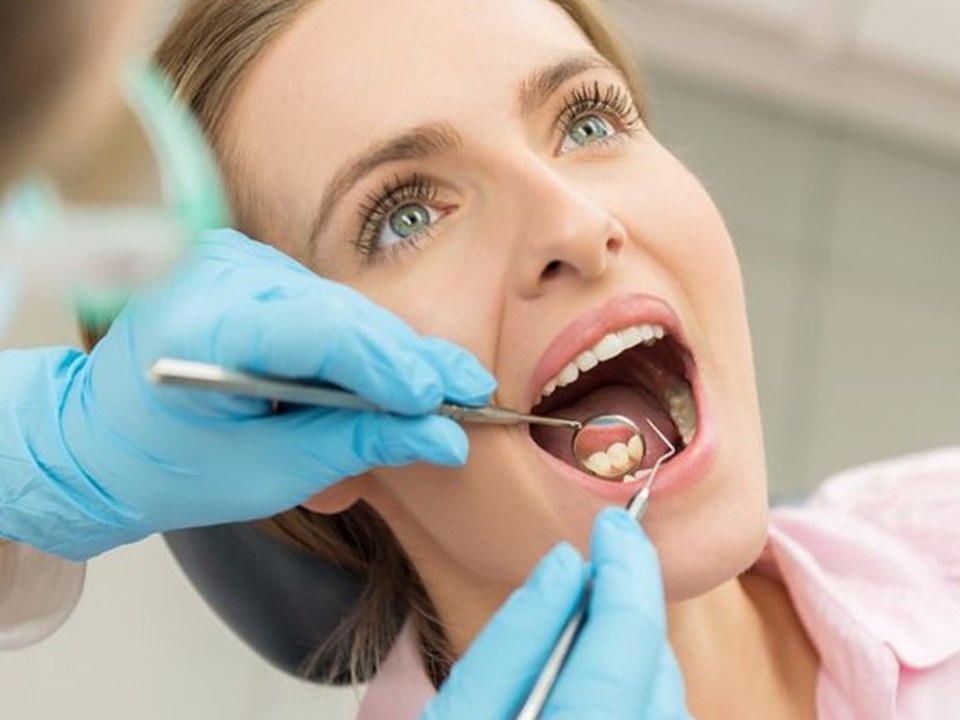 Reminding that the most common way of transmission of Covid-19 is the mouth and respiratory tract, Şirin said, "Healthy mouth is the first natural barrier for bacteria and viruses. Therefore, a bad oral health will cause viruses and bacteria that cause disease to hold and pass from here to the respiratory tract." said.
Dr. Noting that it is important to pay attention to oral health as well as nutrition to support immunity, he noted that more attention should be paid to oral and dental health than ever before to avoid the need for hospital and treatment during the epidemic.
Download the NTV application, stay up to date

"WE MUST MAKE ASYMPTOMATIC PATIENTS STAY AT HOME"