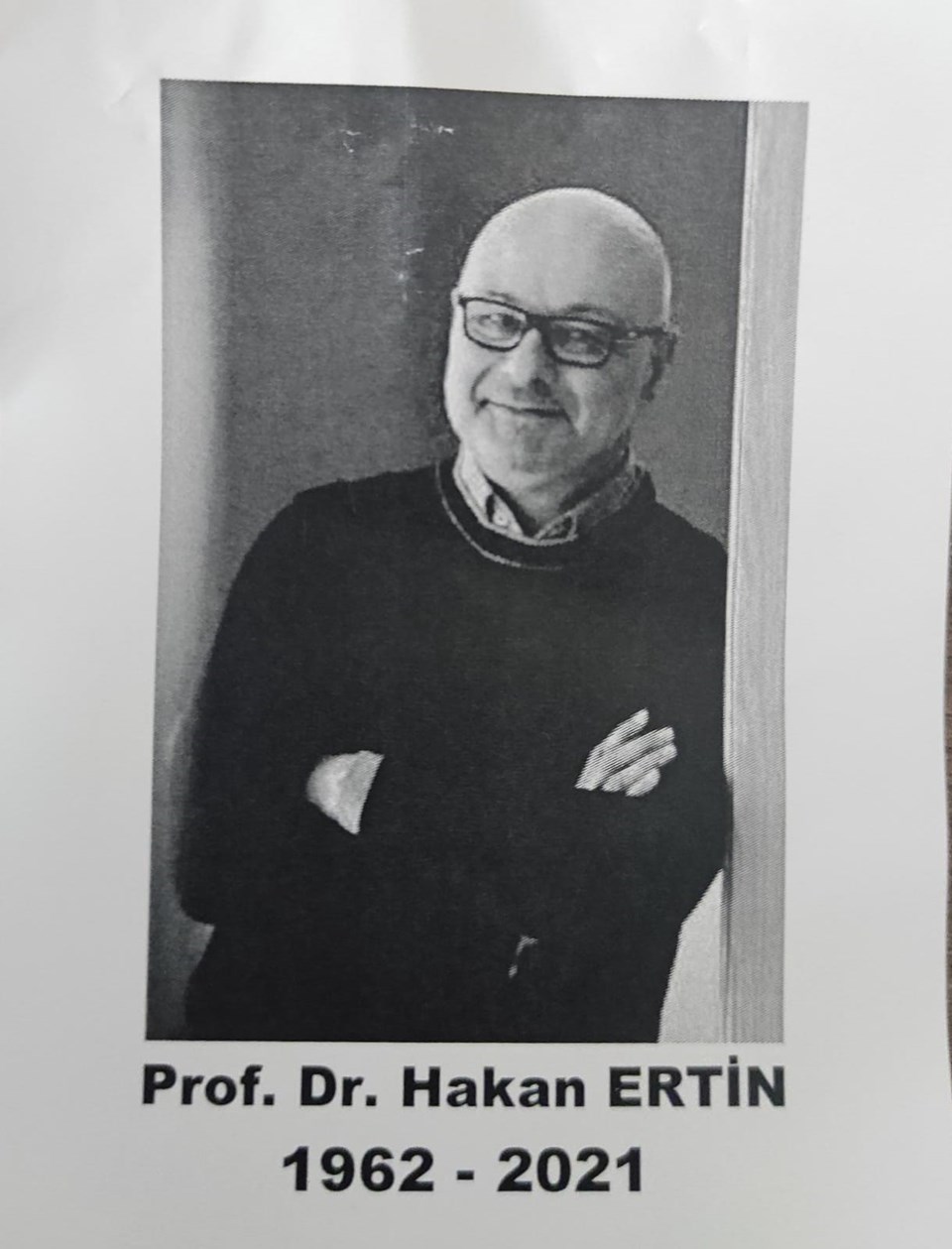 Prof. Dr. For Ertin, today Istanbul University Prof. Dr. A ceremony was held at the Aziz Sancar amphitheater. Colleagues and many students attended the ceremony.
Professor of the Department of History of Medicine and Ethics, Faculty of Medicine, Istanbul University. Dr. Hakan Ertin had a heart attack on the subway where he traveled yesterday evening. Prof. Dr. Ertin could not be saved despite all the interventions. Professor who died at the age of 59. Dr. A commemoration ceremony was held for Ertin at Istanbul University, where he worked today. Prof. Dr. His colleagues, fans and students attended the ceremony held at the Aziz Sancar amphitheater. Prof. Dr. Ertin's body will be buried today at noon in Bahçelievler Kocasinan Cemetery.
PROF. DR. TUFAN TÜKEK: A VERY MOMENT DEATH HAPPENED
Speaking after the ceremony, IU Istanbul Faculty of Medicine Dean Prof. Dr. Tufan Tükek said, "We lost a very precious value. It was a very sudden death. He was one of our three professors, especially in the field of Medical Ethics. This field was one of the least and hardest growing areas of medicine. We say that there will be a lot of heart attack attacks. We know that there will be some difficulties. We have lost many values ​​as Istanbul University in a year and a half. said.
"He was someone who touched ethical values ​​with his books"
Prof. Dr. Stating that he was preparing a book with Ertin and that he had met yesterday around 16.30, Prof. Dr. Nuran Yıldırım said, "I am experiencing an emotional trauma. We were preparing a book together. We last met at 16.30 for the book. Then I got the news of death. I am very sorry."
Professor of Internal Medicine, Istanbul Medical Faculty. Dr. Kerim Güler, on the other hand, said, "He was someone who touched ethical values ​​with his books. When a person is born and when he dies, his book is also very appropriate today. He said," He is born when he meets a loved one, dies when a relative dies. "
Prof. Dr. Ertin's colleague, Prof. Dr. Arın Namal said, "A very valuable faculty member of the Department of History of Medicine and Ethics in our faculty. We were three faculty members in our department. We lost a very valuable friend. He had great services in our field. He was working with a great volunteerism."