The Ministry of Health brought to Turkey biontech of 2.8 million doses of vaccine, announced that it has been included in the vaccine study.
biontech the risk of disease is high and the retention of a dose of vaccine research despite decreases in the direction of 4 times, 2 doses of this vaccine will be administered in Turkey.
Hacettepe University Faculty of Medicine, Head of Pediatric Infectious Diseases Department. Dr. Mehmet Ceyhanexplained the drawbacks of a single dose of vaccine.
Ceyhan said, "If there is no result saying 'A single dose is enough', leaving the vaccine with two doses in a single dose and leaving the virus means 'I will attack you with this weapon, you take your precaution.' You cannot kill the virus, but you introduce the vaccine. This is already, the virus mutates because it tries to protect itself from your weapon. If you provide immunity enough not to kill, the bacteria or the virus become resistant to the product you use by making changes. Let those who have a single dose vaccine consider themselves unvaccinated, take their precautions accordingly, "he said. .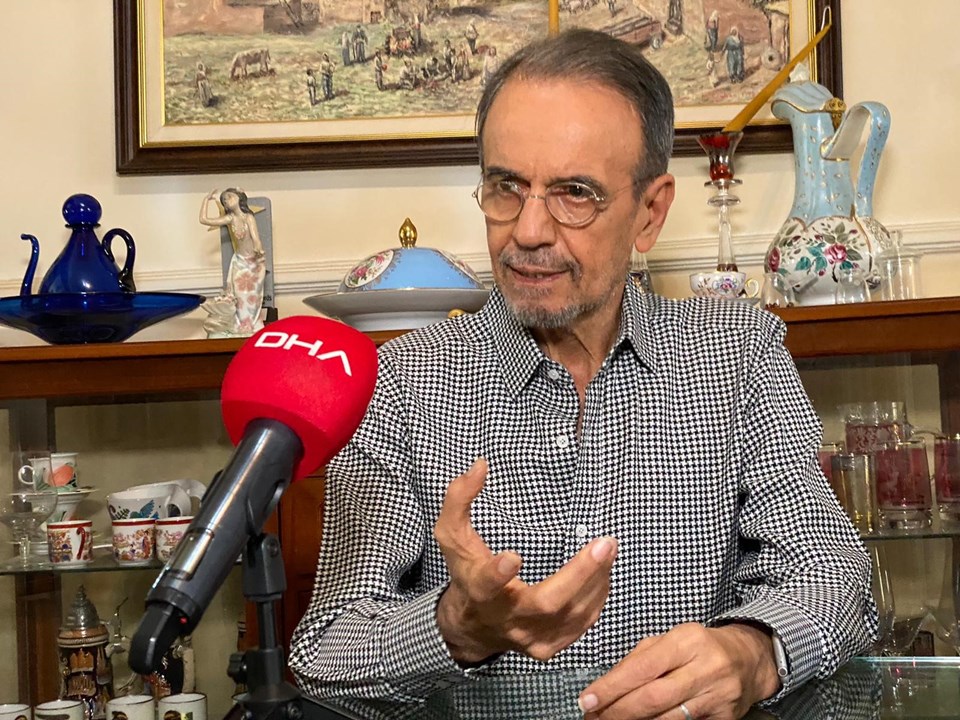 " THEY MAY LOSE LIVES "
Prof. Dr. Ceyhan explained that a single dose of vaccine is insufficient, as follows:
"Last week, two of my relatives had had the first dose, they were waiting for the second dose. They got the corona virus, we lost one of them, one is in intensive care. Single-dose vaccination does not protect in any way, but also has serious harm to society. Do you have 3 million doses, let's do this. It will definitely come back. "You will do this 3 million dose to 1.5 million people. The vaccination of the pandemic should be started and finished as soon as possible. It is thought that the society is protected, even if at a certain rate, after the vaccination, this is false information. Our goal is to create 60 percent immunity. So that means adults need to be vaccinated at a very high rate. In order for the vaccine to affect the pandemic, you need to reach your goal. The idea of ​​'summer will come, if we vaccinate 25 million people, we will pass the summer' is both wrong and dangerous. However, if we had 50-60 million doses of vaccine in summer, we would be able to vaccinate 20-25 million people. it should not cause any relaxation in any of them. The children have not yet been vaccinated. 20 percent of the society is going like that anyway. Unless we increase vaccination to 60 percent in society, 'let's relax by doing half it' is extremely wrong. "
" THE UK COMES MORE THAN 1.5, BRAZIL MUTANT IS 1.8 TIMES "
Prof. Dr. Ceyhan, noting that too many mutations occur, "England mutation more smears 1.5 times compared to the original mutation. Which is most contagious Brazil mutant, 1.8 times more infected. You have to prevent the arrival in Turkey of new mutations. Black Sea in mutants among Provinces was evident, travel was made of restrictions, it spreads all over Turkey. Now everywhere mutant virus cases are on the rise everywhere. these mutations will continue, perhaps from them more infectious mutant virus will be, replace them. We only symptoms are also cases we tested "We know, we do not screen widely, so we do not know those who have symptoms, including schools. 90-95 percent of children in schools have no symptoms, if you do a screening test, maybe there are no children with symptoms, but you can see 5-10 positive cases."
VIDEO: CAN VACCINES BE EFFECTIVE?
Download the NTV application, be informed about the developments