According to data collected by Bloomberg so far including Turkey, more than 138 million doses of vaccine were administered in 73 countries where. There is a lot of evidence that globally applied corona virus vaccines have a striking effect in reducing severe disease.
However, one big question remains unanswered: can vaccines prevent transmission of the virus between humans? The answer to this question is "Yes", according to preliminary results from Israel, which vaccinated 67 percent of its population.
ONE WAY TO PREVENT THE RELEASE OF MUTATIONS
Scientists, mass inoculation; He thinks it is the only way to prevent further mutations from arising and achieve herd immunity. To evaluate the effect of the vaccine on transmission, Israeli researchers evaluated data from 16,297 people diagnosed with Covid-19 between December 1 and January 30. Then, data from people over 60 years old and between 40 and 60 years old were compared.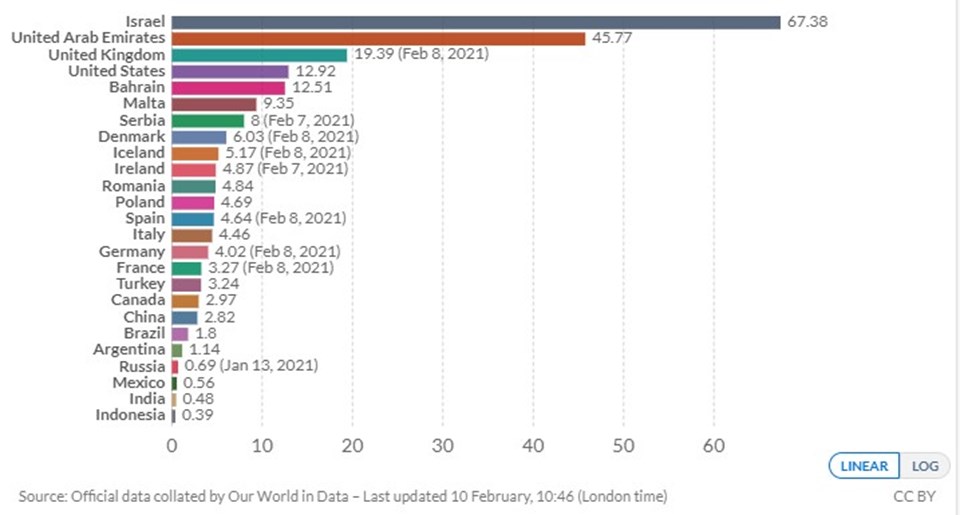 Kaynak: Our World in Data.
COVID-19'S VIRAL LOAD HAS BEEN SIGNIFICALLY REDUCED
Israel's vaccination program started on December 20th. During the evaluation made at the end of January, it was stated that approximately 25 percent of the young group and more than 75 percent of those over 60 had the first dose of the vaccine. Yaniv Erlich, the lead author of the study, noted that, as expected, in the last two weeks of January, there was a statistically significant decrease in viral load for individuals over 60, compared to the 40 to 60 age group.
The researchers used available demographic data and vaccination rates to estimate the effect of the first dose on reducing viral load and calculated that the vaccine reduced viral load 1.6 to 20-fold in people who tested positive for the virus.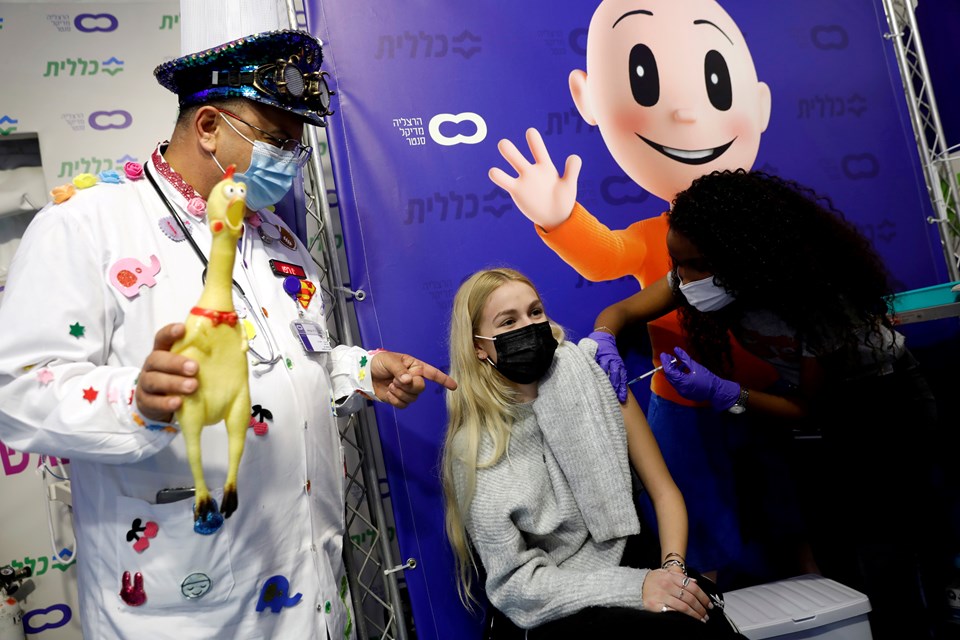 On the other hand, Erlich warned that the study is still in its infancy, and used the expressions "If you get Covid-19 following vaccination, you will probably infect less people on average".
Last week, a different study conducted in the UK announced that the Oxford / AstraZeneca vaccine developed against Covid-19 reduced the risk of transmitting the corona virus to others by 67 percent.
DO MUTATION VACCINES AFFECT?