Yalova, Seen in 100 thousand people between 17 and 23 April corona virus it was the province with the highest decrease in the number of cases. The number of cases, which was 838.25 per 100 thousand people on April 10-16, declined to 638.65 on April 17-23. Yalova, which was 3rd in the number of cases the previous week, fell to 7th place.
Provincial Health Director Dr. Emrah Eray stated that the circulars and the decisions made specific to them are effective in the decrease of the cases. Stating that the HES Code implementation inspections are reflected in the figures, Dr. Eray emphasized that they work with the mentality of detect, treat, isolate.
In the last video conference held with Minister of Health Fahrettin Koca, Eray stated that they were happy to fulfill the promise of "We will be the province with the highest decline" in the next announcement of Yalova Governor Muammer Erol and said, "I hope we will make more declines in the coming days. We are hopeful to get one step closer to our old days, our old normal routine life, which we have been waiting for and longed for as a result of cooperation and support, "he said.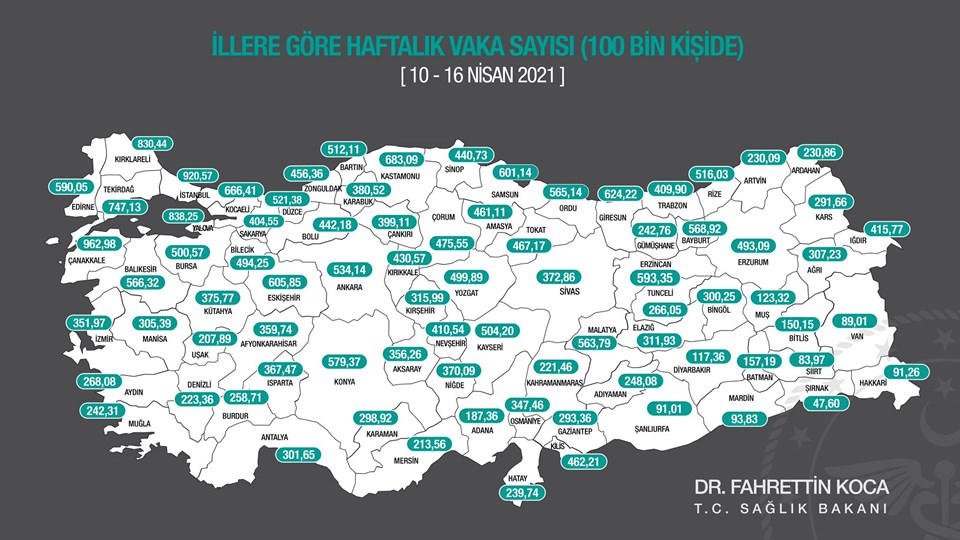 200 THOUSAND TESTS PERFORMED DURING THE PANDEMIA PROCESS
Explaining that the success in vaccination was also effective in the decline, Eray said that besides the health institutions, they established vaccination points in the city center, and vaccinations were made by going to the villages.
Eray stated that nearly 200 thousand tests have been carried out to 130 thousand different people since the beginning of the epidemic process. Stating that they obtained a test result in 7 hours in Yalova and they gave radiation in 7 hours, he said, "We both diagnose our patient in an average of 13-14 hours, deliver the drug at home, identify and isolate their contacts. This enables us to play an active role in combating the epidemic."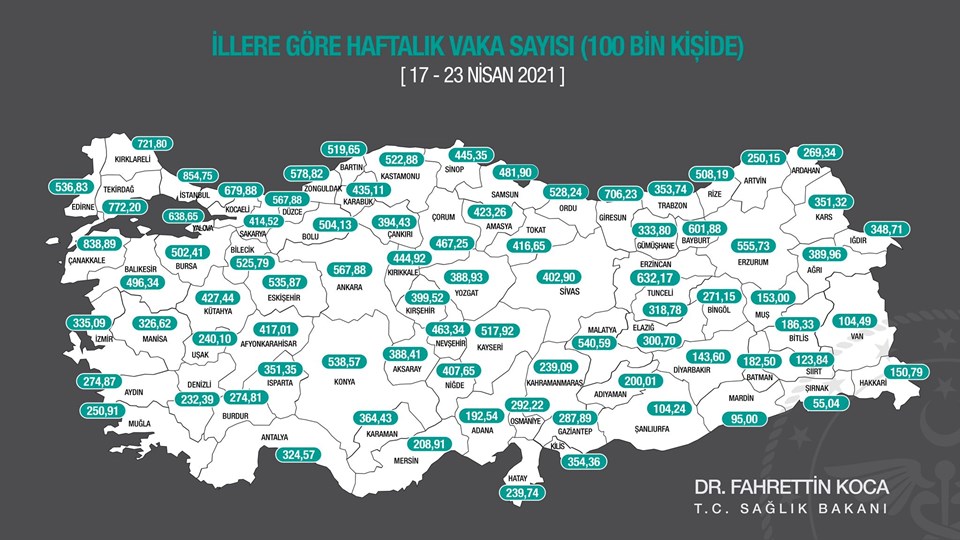 INTENSIVE CARE OCCUPANCY RATE 61 PERCENT
Stating that there are 158 adult intensive care units in Yalova, Eray stated that the current occupancy rate is 61 percent. Explaining that the normal service bed occupancy rate is around 65 percent, Eray said, "From the very beginning of the process, we did not refer even one of our patients, saying 'We do not have a place for Covid in our province, we will not be able to put you here.' .
Eray added that they use the Thermal KYK Dormitory only for isolation.
Download the NTV application, be informed about the developments

QUESTIONS IN FULL CLOSURE