Istanbul Provincial Health Director Prof. Dr. Kemal Memişoğlu made important statements at the 'Outbreak Coordination Center, where the epidemic was managed. Prof. Dr. Memişoğlu, "Vaccineis the only weapon we have in combating this epidemic. While we almost broke the world record with a vaccination rate of 85 percent in the age group above 65, we still haven't even reached 60 percent in the 60-64 age group. Vaccine in Istanbul appointment only 20-30 percent of our capacity is occupied. In all our public hospitals, including after iftar and at the weekend BioNTech our vaccinations are done. In public, private, university, foundation university hospitals and family health centers Sinovac vaccine is being applied. Please, our citizens get their appointments as soon as possible and get vaccinated, "he said.
"THERE IS A DECREASE IN THE SPEED OF THE OUTBREAK IN ISTANBUL IN THE LAST WEEK"
Prof. Dr. Memişoğlu noted that the BionTech vaccine, which is stored at -80 degrees in two main warehouses in Istanbul, where a total of 3.5 million doses of vaccination has been made so far, continues with a very meticulous cold chain monitoring carried out daily, without wasting even a single dose.
Stating that the pandemic has been managed instantly from the Outbreak Coordination Center in Istanbul since March 16, 2020, after March 11, when the first case was seen, Prof. Dr. Memişoğlu said, "We are trying to manage together with each of our units. This is a single center where both public hospitals, private sector, 112 Emergency Services, Public Health, vaccination and filth, as well as medicine and material supply are organized. Our friends, like all healthcare professionals and the society. Although the epidemic still does not seem to have decreased numerically in Istanbul, there has been a decrease in its rate for the last week. "The rise that started has turned into a rapid decrease almost towards the last week. We anticipate that this decrease will be in a downward trend in a few weeks after reaching the plateau," he said.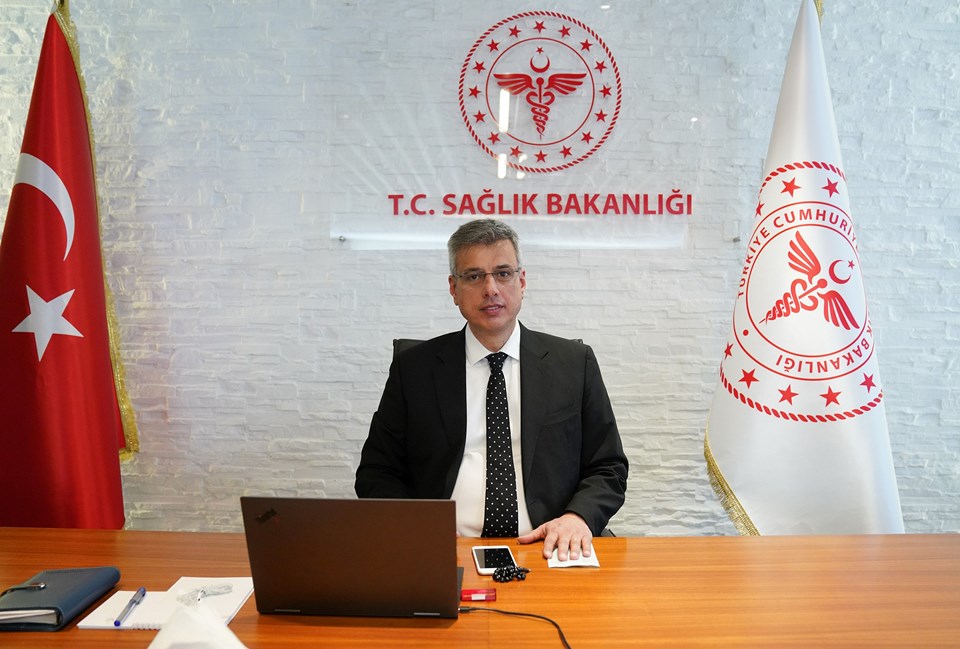 "ONLY 20-30 PERCENT OF OUR VACCINE APPOINTMENT CAPACITY IS USED"
Get vaccinated CovidUnderlining that it is the biggest weapon we have in the fight against, Prof. Dr. Memişoğlu, "If we do not have a vaccine or not. Most of our patients in intensive care were over the age of 60-65. After the vaccination, the number and rate of these patients decreased. This makes us hopeful. 65 years old When you look at our vaccination rate on it, we broke one of the records in the world. Our vaccination rate over the age of 65 in Istanbul has reached 80 percent. Obviously, the demand for vaccines in our elderly was higher than we expected. But when we get to the 60-65 age group, we need a little more effort for vaccination.
Because, unfortunately, our vaccinations between the ages of 60 and 64 have not even reached 60 percent. We are currently only using 20-30 percent of our vaccine appointment capacities. Our people should research where to get vaccines, not which vaccines, and go for vaccination as soon as possible. The whole public hospitalWe have BioNTech vaccines in them. We apply this vaccine in our public hospitals in order to avoid loss or wastage, as there is uneasiness in the university and private sector to ensure the cold chain monitoring and control of these vaccines. We have Sinovac vaccines in university hospitals, private sector and family medicine. "People can make an appointment and get vaccinated as soon as they want," he said.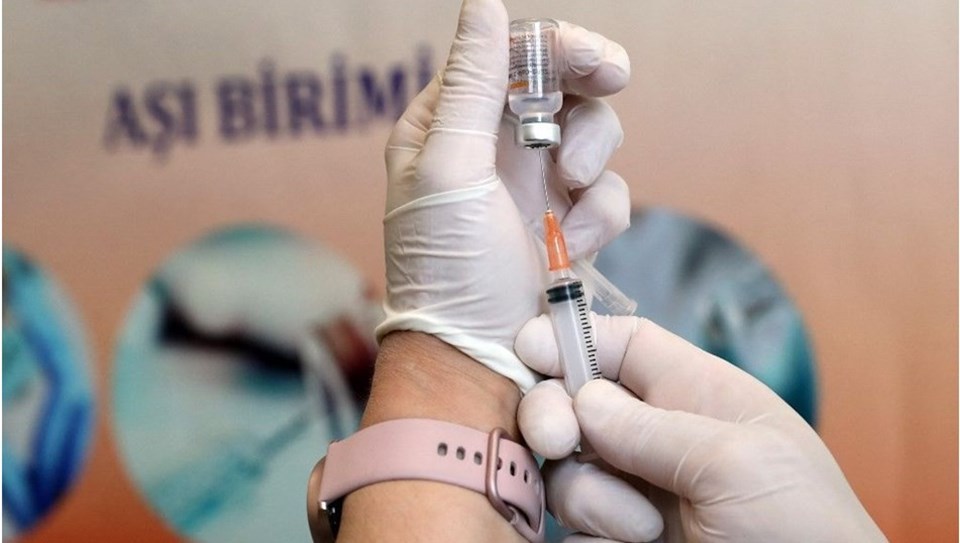 "WE HAVE THE CAPACITY TO MAKE 300-400 THOUSAND VACCINES PER DAY IN ISTANBUL"
This week teacherIndicating that there is a great interest in vaccination for s, Prof. Dr. Memişoğlu "We mostly vaccinated our teachers in the periphery (surrounding regions). Now we will start to do the teachers in the center. Of course, the vaccination rates for them are not clear yet. But for example, more than eighty percent of the healthcare workers have been vaccinated. Some of them had already had the disease. As he said, we will have had a very high rate of vaccination by June, "he said.
Stating that Istanbul has a daily vaccine capacity of 300-400 thousand vaccines, Prof. Dr. Memişoğlu said, "We have a vaccination infrastructure that we can double to three times. But in some countries, since this system did not exist, vaccination centers were established. Containers were put. We have some people who set them as an example. We do not want to criticize them, so we could not tell enough or express. We could not manage them, "he said.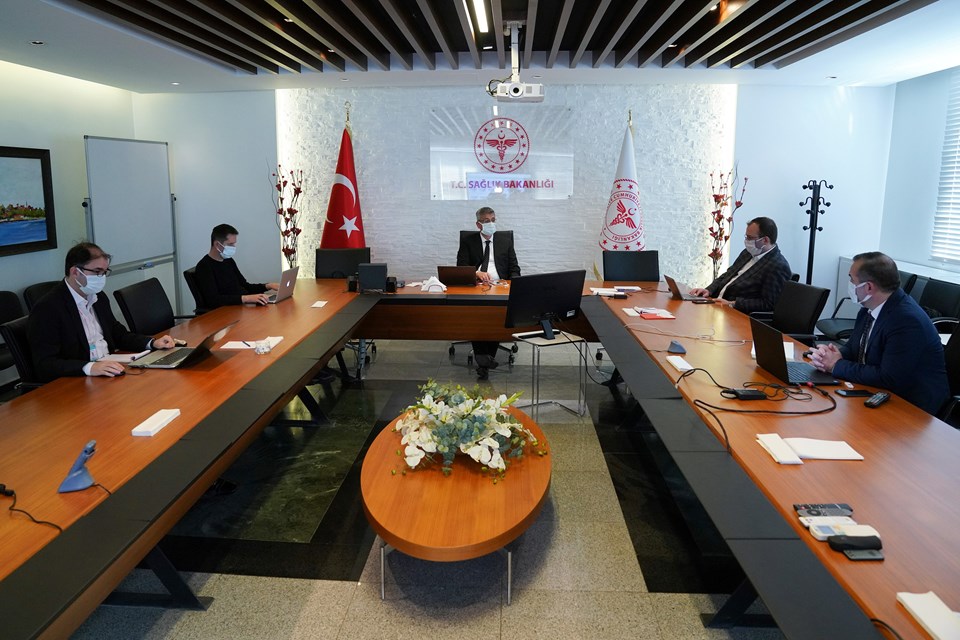 "NEVER LOST IN CLOSE TO 3.5 MILLION DOSES"
Turkey's world best vaccine Memişoğlu explaining that boasts one of the tracking system, "even if a vaccine only, for example, even a measles vaccine, where for how long, which is stored at ambient temperature, and when this system can keep track of to whom do you moment-by-2009 'since there are in Turkey. We are today and biontech, we said both Sinovac vaccines could easily manage with this system. But most of our friends do not even know still how it managed or does not want to understand. currently both Sinovac, we can easily both biontech vaccines. this The only reason we can do this is not only that our system is good, but also that our healthcare professionals carry out this system with great sacrifice.They distribute the vaccines to the system in a city like Istanbul every day at 05:30 in the morning from two main depots. They are following them one by one, instantaneously. I tell you clearly, we have almost no vaccine losses in Istanbul. has been. We have vaccinated close to 3.5 million doses so far, and nobody has experienced the slightest problem with them, "he said.
"PLANNINGS ARE MADE WITH RETENTION ACCORDING TO THE APPOINTMENTS"
Stating that citizens can easily get BioNTech vaccinations in all public hospitals, including after the iftar hour and at the weekend, Prof. Dr. Kemal Memişoğlu, "The loss of these and the loss of them is almost nonexistent. Because we have an appointment, we follow the organization of these vaccines with great care. We organize and transport them from our hospital to one of our hospitals or from one of our boxes to another box. . our teams are also doing this job training taking it. of course, this is our duty, but what I can tell you that in terms of health care workers Turkey is a very lucky country, "he said.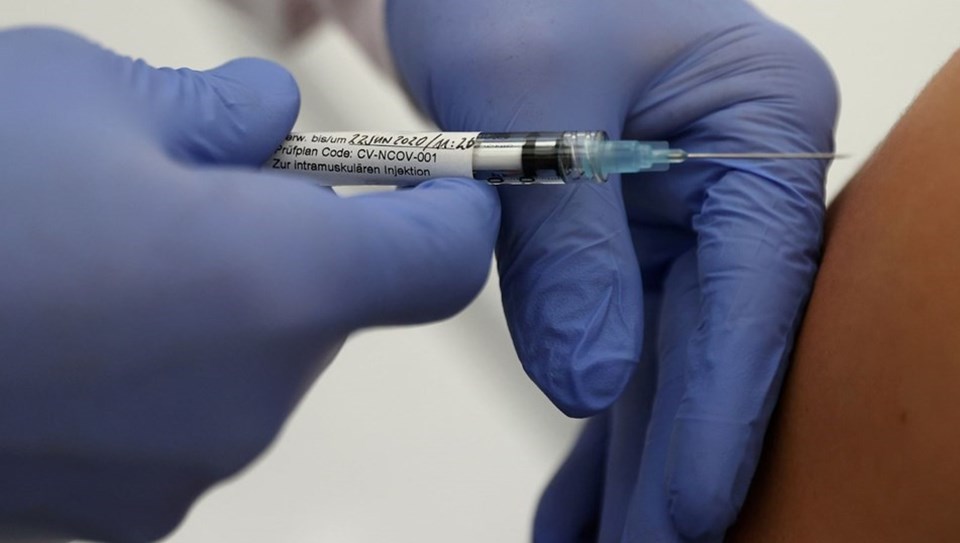 PUBLIC HOSPITALS CARRY THE BIGGEST BURDEN OF COVID PATIENTS
Provincial Health Director Memişoğlu stated that the intensity in hospitals may take a few more weeks and pointed out that public hospitals bear the greatest burden on Covid patients. Memişoğlu said: "Public, private, foundation universities and state universities will all try to overcome this as in March and November last year. But if our citizens do not pay attention and we do not control it, this infrastructure will start to be difficult. Today, 68 percent of Covid patients are treated in public hospitals, 25 percent in the private sector, 3 percent in foundation universities, and 2 percent in state universities. 58 percent of intensive care Covid patients are hospitalized in public hospitals. 32 of them are being treated in private sector hospitals, 3% in state university hospitals and 7% in foundation university hospitals. achieve."
"WE MAKE OUR PLANNING ACCORDING TO THE WORST, WE TAKE OUR MEASURES"
Stating that there is no chance to make distant predictions about the epidemic, Prof. Dr. Memişoğlu, "No scientist in the world knows how this disease will progress (in the long run). There are always speculative discourses about what to do. But we have to manage whatever happens to us first. We have to do our planning according to the worst. We need to take our measures accordingly. Normal. Although we cannot continue our lives, we are trying to fight the epidemic without closing down as much as possible, more precisely, without making people suffer. In some countries, there was a full closure for a month, but the peak occurred again. Or you cannot prevent them from infecting each other, unfortunately, "he said.
Download the NTV application, be informed about the developments

"Turkey will blush, will blush AGAIN"